Utah Considers Changing Low Alcohol Laws
Utah lawmakers are considering changes to a law that limits the state's grocery and convenience stores to selling 3.2 alcohol by weight beer (4 percent ABV).
"We need to take a hard look at the economics of it," Republican Sen. Jerry Stevenson told KUER. Stevenson is reportedly drafting reform legislation.
Among the options on the table, according to ABC 4, are changes that would increase the limit or do away with it altogether.
Another approach, according to the outlet, is to wait and see how large 3.2 beer producers such as Anheuser-Busch InBev and MillerCoors respond, now that important grocery chain retailers in Colorado, Kansas, and Oklahoma will soon be permitted to sell higher-proof offerings after recent changes to laws in those states eliminated the 3.2 threshold.
Golden Road Scales Back Plans for Oakland
After opposition from nearby residents, Los Angeles' Golden Road Brewery has reimagined plans for its proposed Oakland beer garden and tasting room, according to Berkeleyside. In the latest proposal, the Anheuser-Busch InBev owned craft brewery would cut the project's footprint by more than 50 percent, to 4,000 sq. ft.
"We knew that if we wanted to be successful that we needed to make a few important changes," Golden Road general manager Mark Kamarauskas told the outlet. "We're really excited with the result, and based off the feedback we received, the public comments were more favorable this time around,"
The edits to the plan have reportedly opened a second round of public comment and review.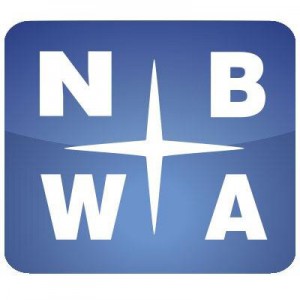 NBWA Beer Purchasers" Index Expands in August
The National Beer Wholesalers Association's (NBWA) Beer Purchasers' Index — which helps to better understand U.S. beer distributors' monthly purchasing activity — saw a reading of 53.2 in August. That's up from July's reading of 50, but significantly down from the 61.4 statistic recorded in June.
"The August BPI index for total beer, although not as strong as prior years, still signals the industry may yet grow case volumes for the year," NBWA chief economist Lester Jones said via a press release. "The index for both craft and import segments remains above the 50 mark for all months of 2017, a sign that both segments continue to grow."
According to the NBWA, "a reading greater than 50 indicates the segment is expanding," while "a reading below 50 indicates the segment is contracting."
Ex-New Belgium Brewmaster's Purpose Brewing & Cellars Sets Grand Opening
Fort Collins-based Purpose Brewing & Cellars' grand opening is scheduled for Saturday, September 23. Recall that longtime New Belgium brewmaster Peter Bouckaert announced in May that he would leave the much larger Fort Collins craft brewery for the smaller Purpose Brewing & Cellars.
Purpose is located in the former 1933 Brewing space at 4025 South Mason Street in Fort Collins. Last December, a pair of employees — Zach Wilson and Laura Sickles — purchased 1933 and shut it down in order to rebrand.
Purpose's grand opening will feature at least four beers.
Small Breweries Shutter in Louisiana and Ohio
Louisiana-based 40 Arpent announced yesterday that the 3-year-old brewery has closed after its landlord declined to renew a building lease, The New Orleans Times-Picayune reported. 40 Arpent, which sold an estimated 600 barrels of beer last year, according to the Brewers Association (BA), does not plan to move operations.
Meanwhile, Portside, a brewery and distillery in downtown Cleveland, has closed after less than three years. Co-owner Matt Zappernick blamed the brewery's closure on a "horrible location" and increased competition, according to the Cleveland Plain Dealer.
"This may have worked 10 years ago when there were six brewpubs, but with brewpubs going up like McDonald's, you have to know who you were going to be," he told the outlet. "We were trying to do too many things."
Portside sold 833 barrels of beer in 2016.
Nordstrom to Serve Beer at Tiny Store
Nordstrom has announced the opening of a 3,000 sq. ft. department store in Los Angeles that will feature personal stylists, offer manicures and serve beer and wine, according to Fortune. While the store won't stock any apparel items, it will have dressing rooms for customers to try on merchandise that was pre-ordered and delivered to the location.
Fortune reports that Nordstrom is attempting to turn around slumping sales, which fell 7 percent in the first half of this year.
Founders, Schlafly and Kona Announce Latest Beer Releases
A trio of breweries are releasing their popular fall offerings.
Founders' limited-release Breakfast Stout is now available in 4-packs throughout its distribution footprint through December. The Michigan brewery's seasonal release is brewed with two types of imported chocolate, oats, and a Colombian and Sumatra coffee blend from Grand Rapids roaster Ferris Coffee and Nut.
Meanwhile, Craft Brew Alliance has released Kona Brewing Co.'s Pipeline Porter, a 5.3 percent ABV beer brewed with Kona coffee, Willamette hops and five different malts.
And, in honor of Oktoberfest, which begins Saturday in Germany, St. Louis-based Schlafly Beer has released a pair of Märzen-style lagers — Schlafly Oktoberfest (5.5 percent ABV) and Imperial Oktoberfest (8 percent ABV).
Sweetwater Brewing Launches Members-Only Beer Club
Atlanta's Sweetwater Brewing Company has opened registration for its members-only beer club, Woodlands Circle.
Sweetwater joins notable breweries such as Modern Times, The Bruery, The Rare Barrel and Night Shift, which also offer limited-release barrel-aged beers to a select group of members.
For $149, Woodlands Circle's 500 members will receive six different 500 mL. bottles of barrel-aged beers from Sweetwater's Woodlands Project, a $25 beer tab at the Woodlands tasting room and other perks.
The first beer is slated for release in December.
Shiner Introduces New TV Ads
Spoetzl Brewery, maker of Shiner, has rolled out a new television ad campaign in Texas. The two humorous spots play off "true stories" from the brewery's past. Watch them below.