Smuttynose Owners Pen Note on Brewery Sale
Following yesterday's news that Smuttynose Brewing Co. will be sold at a bank auction, current owners Peter Egelston and Joanne Francis shared a "personal note" on the company's Facebook page about the challenges they've faced.
During the first craft beer shakeout in the mid-1990s, the pair wrote that they dug "deep into our own pockets" to keep the brewery afloat in hopes that the market would turnaround.
"And it did, ushering in nearly two decades of uninterrupted growth for craft beer in general and Smuttynose in particular," they wrote. "These days, the beer industry is undergoing another period of sweeping change. At this time, in order for our company to continue on the path we embarked on back in 1994, Smuttynose needs someone who can provide financial resources that will move the company forward."
Egelston and Francis added that they are "committed to making sure this transition is as smooth as possible."
"Many of you have asked how you can help," they wrote. "Keep drinking Smuttynose brews and send your rich aunt or uncle our way."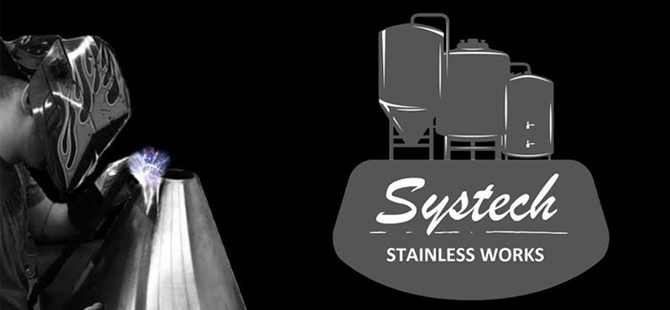 FBI Takes Over Ohio Equipment Supplier Fraud Investigation
The FBI has assumed the investigation into Canton, Ohio-based equipment supplier SysTech Stainless Works and its owners, Jason and Amanda Spurrell, according to the Akron Beacon Journal.
The Ohio Attorney General's Office had been investigating SysTech and the Spurrells, who are accused of defrauding several small brewing companies by selling defective brewing equipment or failing to deliver promised equipment despite taking thousands of dollars in deposits. However, the FBI's office in Manassas, Virginia, has since taken over the case, the outlet reported. Read more about the case, and the several lawsuits filed against the company, here.
Southern Tier to Open Cleveland Outpost
New York's Southern Tier Brewing Company plans to open an innovation brewery and tasting room in downtown Cleveland in the spring, according to a press release issued on Thursday.
The new Southern Tier location will offer Cleveland-brewed specialty beers as well as seasonal and year-round releases. The spot will also feature "a street-level tasting room and barrel-aging basement lounge."
"Cleveland is only two hours from our flagship brewery," Southern Tier founder Phin DeMink said via the release. "Since we opened our doors, we've really appreciated the number of people from Cleveland who have visited us in Lakewood, so I couldn't be happier to open a brewery there."
Last August, Artisanal Brewing Ventures, the parent company of Southern Tier and Victory Brewing Co., announced plans for its two breweries to open a jointly run innovation brewery and taproom in Charlotte, North Carolina. Southern Tier had previously opened a satellite brewery and taproom in Pittsburgh in January 2017.
Lagunitas Abandons Plans for South Carolina Brewery
Citing exorbitant restoration costs, Lagunitas has abandoned plans to reopen its Charleston, South Carolina "Beer Sanctuary," according to the Charleston Post and Courier.
Lagunitas, which purchased the former Southend Brewery and Smokehouse in 2016, closed the spot in July 2017 and planned to renovate the building. The latest, according to Lagunitas spokesperson Karen Hamilton, is that a restoration will be too costly. However, she said Lagunitas is seeking a different Charleston location.
"We've got our eyes open," Hamilton told the outlet. "Or maybe not just another brewery but something else! We're a fairly creative bunch so you never know."
Massachusetts Beer Bottle Factory to Shut Down
Due to declining demand from beer manufacturers, Ireland-based Ardagh Group is planning to close a glass beer bottle factory in Milford, Massachusetts, according to the Milford Daily News.
Earlier this week, the Ardagh Group informed the Milford plant's 250 employees of the impending March 31 closing date for the facility, which had produced beer bottles for three decades, the outlet reported.
"Although capacity dedicated to the mass beer market will be reduced, the group continues to pursue growth opportunities in stronger performing end markets, including wine, spirits and food," the company said via a press release. "This will entail the conversion of some mass beer capacity to serve these alternative end markets."
Indiana Senate Panel Rejects Expanded Cold Beer Sales, Favors Sunday Sales
Indiana's Senate Public Policy Committee rejected a bill to allow grocery and convenience stores, as well as big box retailers, to sell cold beer, according to the Associated Press. Currently, only the state's liquor stores are allowed to sell cold beer.
Indiana's liquor store lobby testified against expanding cold beer sales while c-store owners argued that a change was necessary to meet consumer demand.
"I have to sell what my customers want, and my customers want cold beer," Jay Ricker, owner of the Ricker's chain of c-stores, testified.
Meanwhile, Indiana's House Public Policy committee approved a bill to lift the ban on off-premise Sunday alcohol sales. Last week, the Senate panel unanimously approved a similar measure.
South Dakota Considers Alcohol Law Changes
South Dakota lawmakers are considering a bill that would increase the state's production cap as well as permit brewers to self-distribute their products, according to the Argus Leader.
Breweries in the state are currently allowed to sell up to 5,000 barrels of beer directly to consumers via their taprooms. The new law would increase the cap to 30,000 barrels and also allow self-distribution. The proposed changes have the support of South Dakota Gov. Dennis Daugaard, who reportedly outlined several changes during his state of the state address earlier this month.
Potential Quality Issue Delays Mother's MILF Release
Missouri's Mother's Brewing Company is delaying the release of its 2018 version of MILF imperial stout due to a potential quality issue.
"A possible quality issue is putting this particular batch outside of our release qualifications, and out of an abundance of caution, we cannot yet clear this beer for sale," the company wrote on its Facebook page. "We take quality very seriously and would never release a beer if we have any concerns about the integrity of the liquid."
The company may also consider a name change, following a handful of tweets from consumers and industry members who questioned the "MILF" branding. Mother's said it would look into changing the name in order to "bring this brand in line with values we want to project as a brewery."
A-B Announces Super Bowl Lineup
Anheuser-Busch InBev's lineup of Super Bowl commercials this year will once again include fast-growing, low-calorie brand Michelob Ultra as well as Budweiser, Bud Light and Stella Artois, AdWeek reported. NBC, which will broadcast the February 4 game, is reportedly selling some 30-second spots for more than $5 million.