Russian River Raises $200,000 for Wildfire Relief
Santa Rosa-headquartered Russian River's $25-per-ticket raffle to raise money for victims of the California wildfires has raised more than $200,000, according to SFGate. The raffle offers 14 winners the chance to cut in line for the next release of Pliny the Younger, something Natalie and Vinnie Cilurzo have never done before.
Additionally, 50 brewers, including Lagunitas, Bear Republic, Firestone Walker, Boston Beer Company and Ballast Point have joined Russian River's fundraising efforts by releasing beers under the "Sonoma Pride" label, the outlet reported. Russian River's version of Sonoma Pride is slated for release on October 31, with others to follow in the coming weeks.
Amazon to Close Wine Program
On Monday, Amazon informed wine sellers using its ecommerce site that it will end its 5-year-old program on December 31, according to Recode.
"Wine will continue to be offered through Amazon Fresh, Prime Now and Whole Foods Markets," the company wrote in a message to wine sellers.
Amazon had allowed wineries and suppliers to use its ecommerce site for a fee, but Recode reported that the the company's decision to shut down Amazon Wine "appears to stem from so-called tied house laws, which prohibit retailers that sell alcohol from accepting payments from suppliers to advertise their goods."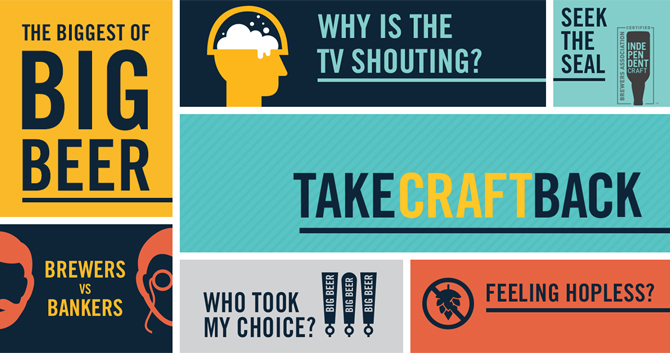 BA Economist Crunches Numbers on Take Craft Back
The Brewers Association (BA) has received more than $3 million in "pledges" for its faux crowdfunding campaign to acquire Anheuser-Busch InBev for $213 billion.
BA chief economist Bart Watson did the math on how many people of legal drinking age it would take for the Take Craft Back to hit its goal, and he found 124 million American beer drinkers would need to each contribute $1,717.74.
Last year, BA-defined craft brewers produced 24.6 million barrels of beer, compared to 426 million barrels for ABI. On average, the 5,234 craft breweries that were in operation in 2016 produced 4,700 barrels, which, Watson wrote, is "what ABI makes every 5 minutes, 48 seconds."
Heineken NV Beer Sales Increase
Despite lagging beer sales in the United States and Europe, Heineken NV sales increased 2.5 percent during the third quarter, the Dutch brewer reported in its third-quarter earnings earlier this week.
"In the Americas, Mexico continued to deliver, and weaker volumes in the U.S. were offset by growth coming from Brazil," Heineken CEO Jean-François van Boxmeer said via a press release. "Europe had to face tough comparatives, partly due to less favourable weather in some key markets."
In the United States, the world's second largest beer manufacturer reported "mid-single digit" declines while Lagunitas sales "continued to outperform the craft market," the company said. Recall that in May, Heineken completed its acquisition of the California and Chicago-based craft beer maker.
Diageo Opens Temporary Guinness Taproom in Maryland
As a stopgap until the $50 million Guinness Open Gate Brewery & Barrel House opens next year in Relay, Diageo is opening a temporary "test taproom" October 27 on the project's grounds, according to the company's blog. The taproom, which will be open weekends, will serve classic Guinness beers along with experimental offerings brewed on a 2-barrel pilot system.
"We're thinking of it as a place to have a conversation with American consumers, figure out what they like to drink," brewer Peter Wiens said via the blog.
Bell's Beer to Be Sold Nationwide by 2022
In a recent interview, Bell's Brewery CEO Laura Bell told MLive.com that the family-owned brewery, which produced 421,000 barrels last year, plans to grow its production as much as 13 percent this year. After adding seven new states to its footprint in 2016, Bell added that the company expects its products to be sold in all 50 states as early as 2020.
"We're not necessarily just going to do it to do it," Bell told the outlet. "It's got to be right."
Goose Island Cuts Variant From Bourbon County Lineup
The Black Friday release of Goose Island's Bourbon County Stout will no longer include one variant, Reserve Barleywine, brewmaster Jared Jankoski announced on the company's blog.
According to Jankoski, the beer simply "doesn't taste like what we wanted it to."
"This beer was aged for nearly two years in 35-year-old bourbon casks, and it was one of our most ambitious barrel projects to date," he wrote. "We know that both re-using barrels and lengthy aging time can put us in a vulnerable situation. But why not try it?"
In 2015, a number of Bourbon County Stout offerings, including the Barleywine variant, began to develop off flavors in the months following the release. Goose Island was forced to pull some of those products from the marketplace and offer refunds to customers who had already purchased the beers. The following year, Goose Island, which is owned by Anheuser-Busch InBev, only released four variants.
The 2017 release was supposed to be the brewery's most ambitious ever, but will now include only six variants, all of which have received "extensive tasting and testing," Jankoski wrote.
In other Bourbon County news, Goose Island announced Thursday that it would be releasing a limited run of non-beer offering created with five Chicago-area companies. The first collaboration will be revealed on the company's blog on October 28.
Portsmouth Brewery Creates Menopause Beer
New Hampshire's Portsmouth Brewery has released what it's calling "the first craft beer brewed for menopausal women." Co-owner Joanne Francis, via a press release, said her team consulted with women's health practitioners and herbalists to develop a recipe for the gruit-style ale called Libeeration "with ingredients believed to relieve symptoms like sleeplessness, hot flashes, and mood swings.
"[W]e want to shift the mentality from focusing on the negative aspects of this stage in life, to celebrating the liberating aspects," Francis said in the release.
First Beer Reserve Room Opens in NYC
The Cellar at Treadwell Park opens on New York City's Upper East Side this weekend, and the beer reserve room will feature more than 30 rare and expensive beers for sampling. The Cellar at Treadwell Park's beer list is being curated by New York City's first female Cicerone, Anne Becerra. The room features seating for just 10 people. More details can be found here.