Founders Expands Warehouse Operations, Adds Second Brewery
Founders Brewing is once again expanding its capacity. The company announced on its blog this week that it has purchased a building near its main campus — one that will house a second brewery and additional warehouse space.
The new facility will be dedicated to the production of Founders' specialty and experimental brews, as well as barrel-aged and higher ABV offerings. It will also be used to package and brew Founders' Backstage Series.
"This is the foundation of our company and what we are known for," said Mike Stevens, the brewery's co-founder, in the official statement. "It represents the very essence of Founders and it feels great to know that the very roots of our success will always have a primary focus."
The company will begin using the new location next week, but production at the brewery is not expected to begin until summer.
Schlafly Bottleworks Plans to Double Capacity at Maplewood Facility
Schlafly Bottleworks announced plans this week to invest $1 million in an expansion that will double the current brewing capacity at its Maplewood brewery.
In an interview with St. Louis Post-Dispatch, James Pendergraft, the company's CEO, said Schlafly has been operating at full capacity at its two locations and needed to add capacity to remain competitive.
"When you're up against the edge of capacity, going above that is hard to do," Pendegraft told the outlet. "We've been flat for three years, and we're recalibrating for growth."
The space constraints have limited production to about about 60,000 barrels annually, he said.
When Schlafly hired Pendergraft as it's new CEO last year, the company had already been actively searching for another space in St. Louis to build a third brewery. Although that search continues, the increasingly urgent need for capacity has pushed the brewery to reconfigure its Maplewood operation to include additional fermenting and packaging equipment.
Upgrades to the brewery's bottling line are expect to reach completion this spring, and the company plans to add a half dozen new fermentation tanks next year. Once complete — sometime in 2017 — the modifications will increase production to nearly 90,000 barrels annually.
New Delivery Service Aims to Become "Pandora" for Craft Beer Enthusiasts
A new online craft beer delivery company has emerged, promising to relieve craft beer enthusiasts of their choice-overload woes. Using a proprietary "beergorithm," Charlotte, North Carolina-based BREWPUBLIK allows users to create profiles featuring their personalized taste preferences for beers.
Much like to the online music generator, Pandora, the algorithm creates a case of brews based on the subscriber's chosen flavor preferences and styles that are similar but slightly different. The operative goal is to give curious craft beer drinkers a chance to discover untried brands of their favorite styles, and to introduce them to new flavors they might like.
"The algorithm also has a wild card and will give you something really seasonal, and different, so each case has a variety, but based on our customers' individual tastes," said Charlie Mulligan, CEO and co-founder of BREWPUBLIK, in a recent interview with MUNCHIES.  
Mulligan, a former "number cruncher" for several large banks, created the algorithm and company in 2014 with his friend, Zach Jamison — a longtime food and beverage aficionado. According to Mulligan, the two came up with the idea after watching a grocery store customer struggle to choose a six-pack from the vast selection available to him.
The company currently houses a selection of more than 1,200 different beers in a small warehouse. The variety keeps the algorithm churning out new options for customers, and space constraints force the company to move beer quickly, keeping it fresh. New subscribers choose from one of four rates determining how many beers they'll receive each month in a wooden crate delivered straight to their home.
BREWPUBLIK currently only delivers to consumers in and around Charlotte but has plans to expand across the country soon.
India's Bira 91 Gets Venture Backing from Sequoia Capital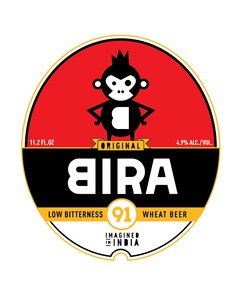 In its first bid on India's burgeoning craft beer market, American venture capital firm Sequoia Capital has chosen to back Bira 91 — giving the fast-growing microbrewery some $6 million in series A funding this month.
Founded in February 2015 by Ankur Jain, the one year-old brewery is already selling more than 35,000 cases (about 2,500 barrels) per month in on and off-premise retail accounts throughout India. With no marketing strategy beyond word-of-mouth recommendations from local drinkers, Bira 91 has experienced a roughly 30 percent increase in sales nearly every month since it started.
That kind of viral growth attracted the attention of California-based Sequoia Capital, which is best known for its investments in digital leaders like Instagram, LinkedIn, and Google.
In an interview with International Business Times, Jain described his company's success as an example of a spreading shift towards drinking craft beer. He also believes this trend will grow much faster than it has in the U.S. — comparing the rate of Bira 91's growth to the time it took a pioneer brand like Sam Adams to reach an even smaller level of production.
"It's a generational project. The American craft beer industry took about 30 years to evolve," Jain told the outlet. "I think it's a 5-to-10-year story where India is concerned."
ABI Pares Down Bidder List for Peroni and Grolsch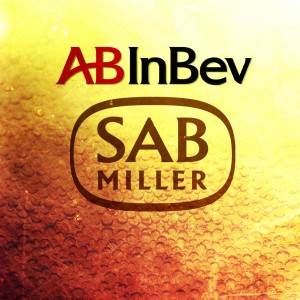 Anheuser-Busch InBev has completed its second stage in the auction process for SABMiller brands Peroni and Grolsch. The world's largest brewery cut the list of bidders down this week to its top five contenders.
According to Reuters, global beer companies Asahi Group Holdings and Thai Beverage remain in the running, as well as private equity firms PAI Partners, Bain Capital, and EQT.
A-B is looking to offload the European brands, estimated to be worth some $2 billion, as a required divestment to finalize its purchase of SABMiller, the world's second largest brewery.
Asahi reportedly bid more than $3 billion for both brands last week, while the firms valued them at or around $2 billion together.
Cut from the list of official applicants were S.A. Damm of Spain and American private equity firm, KKR.
The five potential buyers remaining are expected to submit final binding offers in February, and A-B InBev plans to close the deal in March. The purchase of the Peroni and Grolsch brands will also include London-based craft brewery Meantime, which SABMiller purchased last spring.