Anheuser-Busch Acquires Pirate Life
Anheuser-Busch InBev announced Thursday that it had acquired Australian craft brewery Pirate Life.
Financial terms of the deal were not disclosed. However, Jan Craps, ABI's president of Asia Pacific South, said via a press release that the company plans to invest $10 million to build a new brewery for the 3-year-old Adelaide-based company.
"The reality is we have run out of capacity at Hindmarsh," Pirate Life co-founder Jared Proudfoot said in a press release. "With this partnership we're in a fortunate position to upgrade to a new, bigger brewery while dedicating Hindmarsh to innovate and craft a whole range of new styles to make sure we keep pushing the boundaries and evolving."
Pirate Life produced more than 25,000 barrels of beer last year, and the company is aiming to eventually ramp up production to more than 67,000 barrels once its new brewery comes online. The company plans to maintain its current facility for production of sour, seasonal and barrel-aged beers.
Pirate Life is the second Australian craft brewery to be acquired by A-B InBev in last two months. ZX Ventures, A-B's "global disruptive growth group," purchased Sydney-based 4 Pines in September.
Additionally, as part of the $100 billion "megabrew" merger to acquire SABMiller, A-B acquired Carlton & United Breweries, makers of Victoria Bitter and Carlton Draught.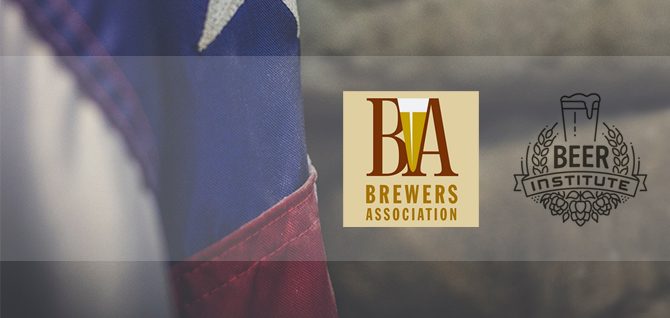 McConnell: US Senate Republicans Have Votes to Pass Tax Reform
Senate Republicans say they have the votes to pass their version of tax reform, which would include excise tax cuts for brewers.
According to The New York Times, Senate majority leader Mitch McConnell said Republicans have the 50 votes they need to pass the bill. Once passed, the bill would still need to survive a conference committee of the House and Senate before moving to President Donald Trump's desk.
A vote on the legislation could come within the next 24 hours.
Included in Senate Republicans' version of tax reform is Senate Bill 236, also known as the Craft Beverage Modernization and Tax Reform Act (CBMTRA).
The bill would cut the federal excise tax to $3.50 per barrel (currently $7) on the first 60,000 barrels for domestic brewers producing fewer than 2 million barrels annually. The legislation would also reduce the federal excise tax to $16 per barrel on the first 6 million barrels for all other brewers and beer importers while maintaining the $18 per barrel excise tax for brewers producing more than 6 million barrels.
If the legislation sticks, brewers would enjoy tax cuts through 2019. As currently written, the tax breaks would expire on December 31, 2019.
A-B Defends Pay-to-Play Allegations in Massachusetts
Anheuser-Busch is disputing allegations that one of its wholly-owned Massachusetts wholesalers illegally provided nearly $1 million in free equipment to retailers.
In May, the Massachusetts Alcoholic Beverages Control Commission (ABCC) accused Medford-based August A. Busch & Co. with providing free Budweiser-branded coolers and draft equipment to hundreds of bars and liquor stores — a prohibited practice known as an inducement — between 2014 and early 2015 for use specifically with the beer company's products.
During a hearing Tuesday before the ABCC, attorneys for the global beer company argued that the giveaways were part of a regular merchandising program and not inducements to retailers aimed at currying favor for the company's products, the Boston Globe reported.
"Far from some clandestine kick-back scheme, [Anheuser-Busch's Medford subsidiary] engaged in only a highly visible marketing campaign aimed at increasing recognition of Anheuser-Busch products," A-B attorney Richard P. Campbell wrote in a filing to the ABCC, according to the Globe.
During the hearing, Campbell argued that A-B loaned the equipment to retailers while maintaining ownership of the products, the Globe reported. He also argued that the ban on inducements "has no validity" after the state Legislation repealed that portion of the law in the 1970s.
However, ABCC chief investigator Ted Mahony told commissioners that A-B's giveaways violated "tied house" laws that prevent alcoholic beverage manufacturers from providing inducements to retailers to stock their products instead of competing products.
"This is a textbook tied-house case," Mahony said during the hearing. "Imagine if a retailer has been asked to decide whether to carry and sell a product from a small brewer, which cannot provide this equipment, or . . . from the world's largest brewer, who can supply the refrigeration equipment."
If found guilty, A-B could have its liquor license suspended — although the state often offers a fine in lieu of suspension.
Read the full story here.
European Commission Accuses A-B of Anti-Competitive Behavior
Meanwhile, the European Commission has accused Anheuser-Busch InBev of anti-competitive behavior in Belgium, according to Reuters.
"Belgian consumers may have had to pay more for their favourite beers," European Union Competition Commissioner Margrethe Vestager said in a release. "Our preliminary finding is that AB InBev may have deliberately prevented cheaper beer imports out of France and the Netherlands from reaching consumers in Belgium. Such practices would breach EU competition rules, because they deny consumers the benefits of the EU single market – choice and lower prices."
The EC issued a statement of objection to A-B, which has the opportunity to respond in writing and request a hearing. If A-B is found guilty of anti-competitive activity or abusing its market position, the EC could force the company to make commitments or fine it for the years of violations, Reuters reported.
Mintel: Brunch is an Opportunity for Brewers
Market intelligence agency Mintel recently issued a report titled "3 Reasons why brunch is beer's next big opportunity." Mintel global drinks analyst Jonny Forsyth wrote that among the opportunities that exist for beer suppliers is to pair sessionable beers with mid-day dining.
"Brunch occasions can also open up a space for even lower ABV beer options such as Radlers or even non-alcoholic beers," he wrote. "Low/no alcohol beer is performing well in Europe, but not in the U.S. as of yet. While brunch is primarily about indulgence, there is also a growing demand for healthier cuisine which can allow 'free from' beers (ie gluten-free) a window of opportunity as a permissible indulgence."
Read the rest of the report here.
Deep Ellum to Release New Variety Pack
Texas' Deep Ellum Brewing Company announced this week that it will release a variety pack featuring an exclusive White IPA.
A promotional email called the the 7.8 percent ABV beer "tropical paradise in a can" since it's "brewed with English pale malt, oats, and rice, along with an abundance of summit, callista and ekuanot hops."
The pack will also include Deep Ellum IPA, Dream Crusher Rye IPA and Easy Peasy IPA.