Two key Pabst Brewing Company executives were laid off this week as part of an organizational shuffle led by newly appointed CEO Simon Thorpe, who joined the company last December.
Rich Pascucci, who had served as Pabst's chief growth officer since January 2016, and Bruce Muenter, who had served as chief sales officer since January 2015, were informed Wednesday that their positions had been eliminated.
At least six other employees, including one regional vice president, were also terminated, Thorpe confirmed to Brewbound.
"We were too top heavy," Thorpe said. "This is me looking at the organization and reshaping it so that it works better. We are not fundamentally changing our strategy."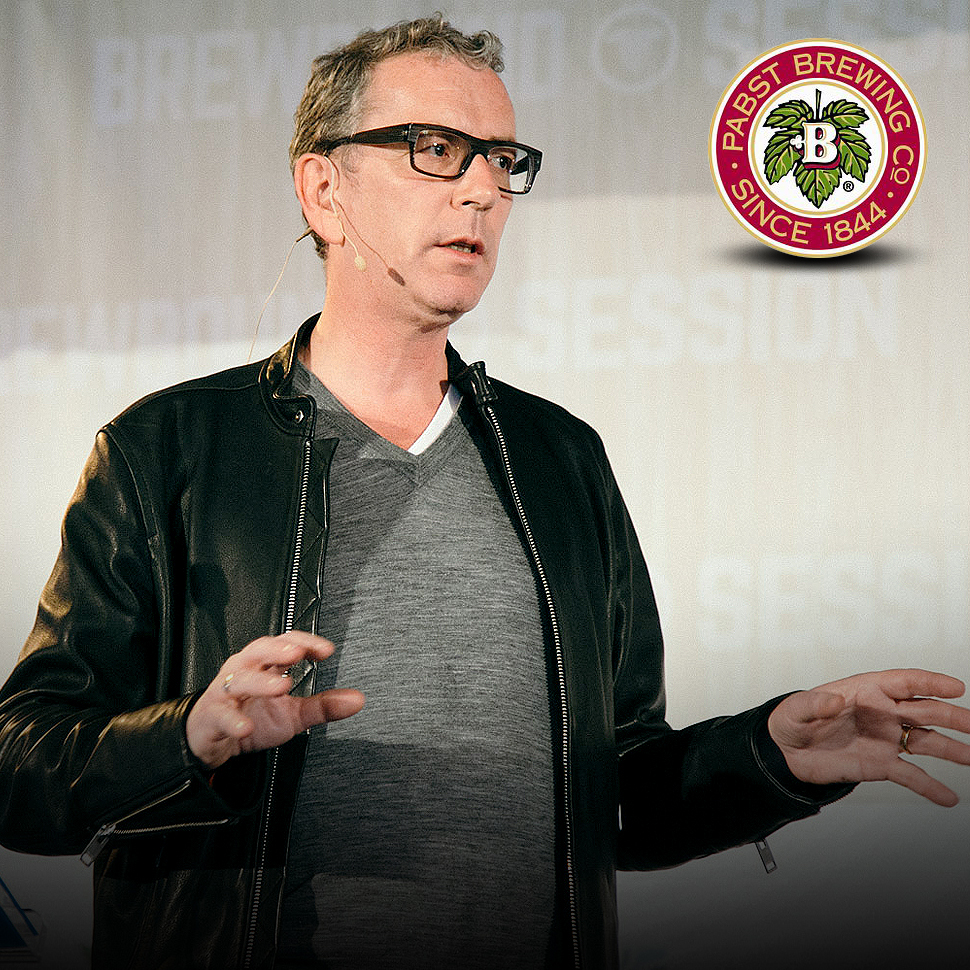 In addition to those cuts, Pabst has consolidated its sales organization to five divisions, down from eight. That move resulted in the elimination of Muenter's position, Thorpe said, noting that Brian Smith, who is currently listed as the executive vice president of national accounts on the Pabst website, would now lead the entire sales organization.
"I think Pabst has to be more agile and more nimble," Thorpe said. "This is part of what will make us successful, more competitive and enable us to be quicker than our competitors to opportunities."
Additionally, Chris Barrow, who led the company's merger and acquisition efforts, is stepping back from his role as chief strategy officer. As of press time, it was not clear whether Barrow would be reassigned within the organization or if he would also be asked to depart the company.
"We are in the process of figuring that out," Thorpe said of Barrow's future with Pabst.
Moving forward, Thorpe said he and Pabst chairman Eugene Kashper would lead the company's M&A initiatives.
"We have sharpened our strategy and our approach to partnerships," he said. "There were some projects we were actively considering that we ended up taking off the table. And there are some new ones that we added to our potential partner list, because they better fit what we believe are the right success criteria."
Additionally, both the marketing and operations teams will now report directly to Thorpe, he said.
News of the layoffs comes about seven months after Pabst terminated dozens of workers who were brought on to help manage the breakout success of Not Your Father's Root Beer. According to market research firm IRI Worldwide, off-premise sales of Not Your Father's Root Beer eclipsed $100 million by the end of 2015, just six months after Pabst began nationally distributing the brand.
"We added a lot of people very quickly," Thorpe said. "It was like riding a tiger."
Once sales of the root beer offering began to decline — to the tune of about 17 percent in 2016, according to IRI — Pabst was forced to make cuts.
"We realized that we were carrying too many people," he added.
The company has not disclosed exactly how many employees it let go last September. However, at its distributor meeting last April, Kashper told hundreds of wholesalers that the company had grown to 440 employees. According to Thorpe, that figure now stands at 390, including the latest round of departures.
Nevertheless, Thorpe characterized the latest round of layoffs as a "reshaping" and said it was not the result of soft or weakening sales trends.
Company-wide sales were up 1.7 percent in the first quarter, according to Thorpe. Sales of flagship brand Pabst Blue Ribbon were also up 5.9 percent during that time.
The company's heritage brands — Lone Star, Old Style, Stroh's and National Bohemian — are up 15.5 percent, 5.1. percent, 23.4 percent and 5.2 percent, respectively, he added.
"This is about making sure the organization is working at full speed and full strength," he said. "It's also about making sure the brands are working well, making sure that we have got a much sharper focus on developing our high end business and partnerships, and making sure our entire platform is humming before the end of the year."