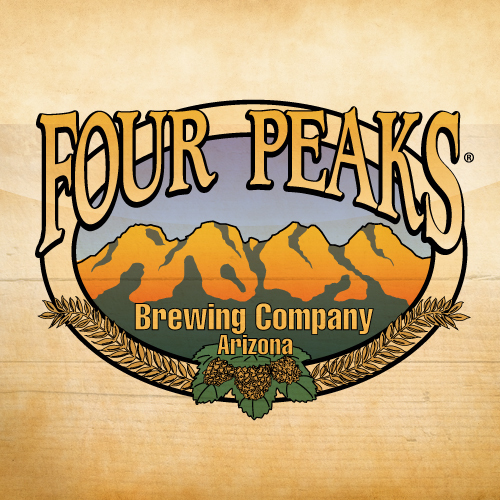 TEMPE, Ariz — This August, Four Peaks Brewing Company changes their mainstay beer lineup and adds Four Peaks White Ale, a Belgian inspired witbier, to their core selection statewide. Four Peaks' mainstay lineup had not changed since the introduction of Sunbru Kolsch Style Ale nearly six years ago.
White Ale will be available for year-round distribution through Hensley Beverage Company in Arizona with the possibility of packaging in the future.
In a nod to local culture, White Ale boasts of locally sourced citrus from    Greenfield Citrus and Arizona-grown Sonoran White Wheat, un-malted wheat from Hayden Flour Mills. Together with coriander and the brewery's proprietary yeast, this is Four Peaks' twist on a true classic. White Ale weighs in at 5.4% ABV and 10 IBUs.
"The malt forward profile with notes of orange and coriander make this an approachable beer for craft beer fans across the board," says Melissa Osborne, Brewer and creator of the White Ale recipe.
With the introduction of this Belgian-style witbier, Four Peaks Hefeweizen will make the occasional resurgence within the brewery's Single Tank Series. The Single Tank Series is a program that releases a variety of specialty ales and lagers throughout the year, one 40 BBL batch at a time, in-house.
Four Peaks Brewing Company has been a part of Tempe, Arizona since 1996. It is the third largest brewery in the United States among those only distributing in their home states. Recently, online contests hosted by the Travel Channel and Thrillist.com have named Four Peaks the Best Craft Brewery in America.
Visit Four Peaks Brewing Company at www.fourpeaks.com or find them on Facebook, Twitter, or Instagram.