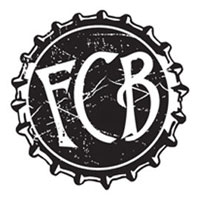 Fort Collins, Colo. – FCB (Fort Collins Brewery) announces the return of its spring seasonal brew, Maibock for the 11th consecutive year on Friday.
A gold medal winner at BTI World Beer Championships, Maibock features a smooth malty flavor attained from the richness of Munich malts that finishes with a gentle warming sweetness. Toffee notes and understated hop bitterness round out the bock experience. Maibock is brewed in the fall, aged in the winter and celebrated in the spring.
"Maibock has been around since the beginning of the FCB brand and it's truly become a part of our family," said Tina Peters, General Manager at FCB. "Its sweet malt profile, yet subtle hop character is something to look forward to each spring."
To celebrate the release of Maibock, FCB is hosting a Goat Cheese Making Class and Pairing Dinner in the FCB Community Room on Thursday, March 26th. Newborn goats will make a special guest appearance at the brewery. The class option, which runs from 6 – 7 p.m. is $35 per ticket. The class and dinner pairing, with dinner served at 7 p.m. is $50 per ticket. To RSVP, email rsvp@fortcollinsbrewery.com
Maibock is available in 22 oz. bombers and on draft throughout FCB's distribution footprint. It will be available to ship beginning the week of February 23rd and will be out through June.
ABV: 6.4%
SRM: 22
IBU: 34
 About
Fort Collins Brewery & Tavern is a family-owned, handcrafted microbrewery and full service tavern in Northern Colorado, established in 2003. FCB offers an outstanding line up of 50 ales and lagers that can be found on tap as well as in bottles throughout the U.S. For more information, visit fortcollinsbrewery.com or call 970-472-1499. Brewery tours run daily!
Create – Share – Savor