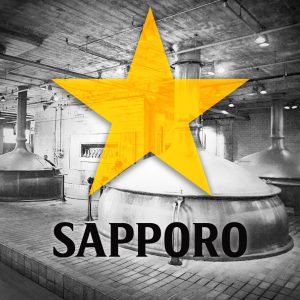 Los Angeles, CA – First Beverage Financial, the investment banking arm of First Beverage Group, announced that it acted as the financial advisor to Anchor Brewing Company in its sale to Sapporo Holdings Limited. Terms of the transaction, which is expected to close in August, were not disclosed.
A pioneer in the craft beer movement, Anchor has been brewing its beers in San Francisco since 1896. It has found in Sapporo, a company with its own storied history dating back to 1876, a partner that understands the value to Anchor of staying true to its traditions. The company's sale to Sapporo will allow Anchor the capital and resources to continue to operate out of its historic Potrero Hill brewery and to keep its current management team in place. The investment by Sapporo will also provide improvements in production processes and support for Anchor's new public taproom, scheduled to open soon. Anchor will also benefit from Sapporo's global distribution network by gaining access to new international markets.
"It was critical for us as stewards of the brand to find a partner that truly understood our priorities and objectives," said Keith Greggor, president and CEO of Anchor Brewers and Distillers. "The First Beverage team was intent on finding a buyer that would honor the company's culture and preserve its heritage and worked tirelessly toward that end. We could not be more pleased with the outcome."
"We are honored to have worked with Anchor to help it develop this next chapter in its storied history," said Bill Anderson, First Beverage founder and CEO. "It has been extremely gratifying to be a part of bringing two iconic brands together, and we couldn't be more grateful for this opportunity. We very much look forward to seeing Anchor continue to grow and flourish as a result of this transaction."
About First Beverage Group
First Beverage Group is a full-service financial services firm dedicated exclusively to the beverage industry. Headquartered in Los Angeles with offices in New York, the First Beverage team is made up of senior executives with over 200 years of beverage industry experience. First Beverage provides a comprehensive range of products, including investment banking and investment funds for growth capital to leading beverage entrepreneurs and operators. First Beverage's investment banking group has become one of the leading advisory firms in the premium, branded beverage sector, having closed over 20 transactions since 2013. For more information please visit the company's website, www.firstbeveragegroup.com
About Anchor Brewing Company
Anchor Brewing Company's roots date back to the California Gold Rush, making it one of America's oldest breweries. Its Anchor Steam® Beer is San Francisco's original since 1896. In 1965, Fritz Maytag acquired and revived the struggling brewery at a time when mass production of beer dominated and seemed unstoppable. Maytag started a revolution in beer that originated today's craft beer movement. An undisputed icon, Anchor is America's first craft brewery where beers are handmade in our traditional copper brewhouse from an all-malt mash. At Anchor, we practice the time-honored art of classical brewing, employing state-of-the-art methods to ensure that our beers are always pure and fresh. We know of no brewery in the world that matches our efforts to combine traditional, natural brewing with such carefully applied, modern methods of sanitation, finishing, packaging and transporting. To learn more visit www.anchorbrewing.com.
About Sapporo Holdings Limited
Sapporo first made its way to America in 1964. In 1984, SAPPORO U.S.A., INC. was founded to help preserve our high standard of quality throughout the country. Today, Sapporo stands alone as the best-selling Asian Beer in the United States for more than 30 years. To learn more about Sapporo Holdings, visit www.sapporoholdings.jp/english/