Revolution Brewing Expands Distribution to Michigan
Chicago's Revolution Brewing yesterday announced plans to expand distribution throughout Michigan with 10 MillerCoors wholesalers that make up a statewide distribution network known as the M1 Group.
Distribution of Revolution products – which will initially include Anti-hero IPA, Mosaic-Hero IPA and a specialty batch of Local Hero IPA brewed with hops from Michigan's Hop Head Farms — will begin on August 21, according to a press release.
"We are especially proud to bring our beers to Michigan because my wife, Krista, grew up there and that's where we met during college" brewery founder Josh Deth said via the release. "That's where I brewed my first batches of homebrew and got hooked on beer culture."
The M1 Network includes: Alpena Beverage Co., Great Lakes Wine and Spirits, Dan Henry Distributing Co., Eastown Distributors Co., Gerry's Distributing Co., I.H.S Distributing Co., John P. O'Sullivan Distributing Inc., Alliance Beverage, O&W, Inc., and Powers Distributing.
"As president of the M1 Network, I couldn't be more excited about this partnership both personally and professionally," Kit Wanty-Lambert, the vice president of marketing for O&W said via the release.
Boulevard Goes Statewide in Idaho
Boulevard Brewing will expand its presence in Idaho this month, inking a new distribution agreement with Hayden Beverage for statewide coverage.
The Kansas City-based brewery previously had limited distribution in the state, via the Odom Corporation and C. Stein Inc.
"Our previous wholesalers did a great job getting us to a place where broader distribution is warranted," Bobby Dykstra, the company's vice president of sales, said via the release. "Moving to a single statewide distributor is a natural next step. To complement the solid team at Hayden, we've added brewery personnel to focus on the region, and look forward to providing consumers greater access to Boulevard beers."
Dovetail Brewery Expands to Indiana
Chicago upstart Dovetail Brewery has expanded distribution to select markets in neighboring Indiana via Craftroads Beverage, a recently launched craft beer distributor co-founded by longtime industry veteran Jim Schembre.
In a press release, the brewery, which launched in mid-2016, listed 12 retail accounts that are currently stocking the product in Indianapolis, Fort Wayne, New Haven, Valparaiso, Wabash, Angola and Fishers.
"We went to a draft service seminar in Chicago sponsored by Leaders Beverage where they were pouring Dovetail lager and after we tasted it, we all said that is the best lager we have tried," Schembre said via the release.
Rhinegeist Beer Now Available in Indianapolis
Fast-growing Cincinnati, Ohio-based Rhinegeist Brewery expanded into Indianapolis, Indiana, last month, signing with Zink Distributing Company.
In a press release, the company said its core offerings – Truth IPA, Cougar Blonde Ale, Knowledge Imperial IPA as well as its Semi Dry and Dry Hopped Cidergeist offerings – would be available in the market beginning July 10.
"We're very excited to launch Indianapolis," co-founder Bryant Goulding said via the release. "It's a great craft beer market, and we have been getting positive feedback for years at festivals to bring our beer to the state."
Earlier this year, Rhinegeist expanded distribution into Pittsburgh, Pennsylvania. The company — which grew production 80 percent, to 56,500 barrels, last year– expects to brew about 80,000 barrels in 2017.
Toppling Goliath Expands Distribution to Wisconsin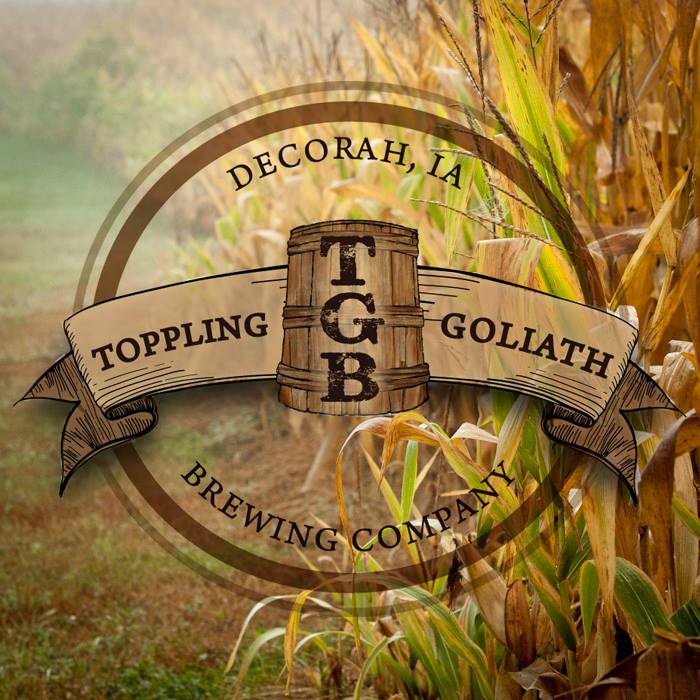 Iowa's Toppling Goliath recently expanded distribution to Wisconsin via the Wisconsin Beverage Network of 10 beer wholesalers that service 72 counties.
"The decision to go with the Wisconsin Beverage Network was based on their dedication to our needs, capacity to distribute to the whole state and their understanding of the TG mission," brewery president Clark Lewey told Decorahnews.com.
The Wisconsin Beverage Network includes: Beer Capitol Distributing, Frank Beer Distributors, Lee Beverage of Wisconsin, Kay Beer Distributing, CJW Inc, Zastrow the Beer Man, La Crosse Beverage, Northwest Beverages, Four Seasons Beer Distributors and Ott Schweitzer Distributing.
In 2016, Toppling Goliath began producing Dorothy's New World Lager, its flagship offering, under contract at Wisconsin Brewing Company.
Prairie Artisan Ales Hit Virginia
Oklahoma's Prairie Artisan Ales expanded distribution to Virginia in July, signing with Reverie Distribution, a boutique wholesaler that sells beer from other cult breweries such as The Veil and Oxbow, among others.
Prairie is known for its popular "Bomb!" imperial stout offering, which is rated as one of the top 100 beers in the world, according to the website Beeradvocate.com.