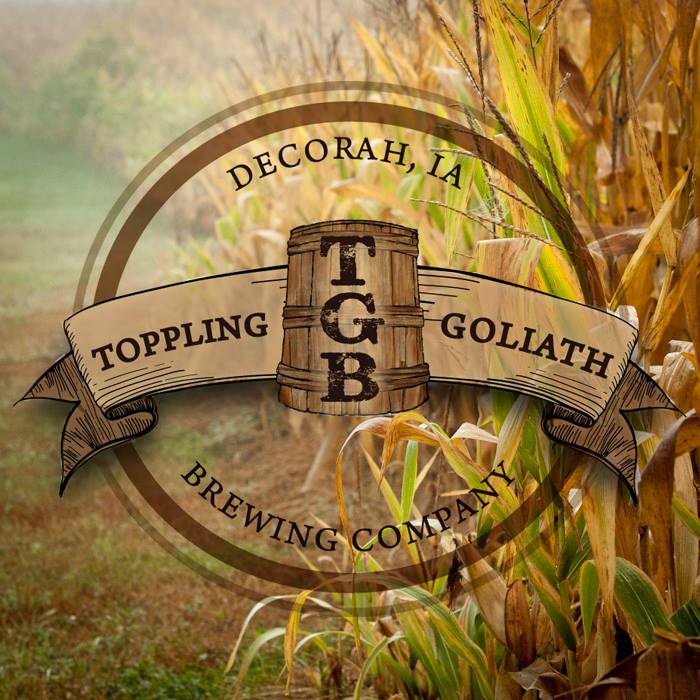 Verona, WI — Wisconsin Brewing Company is proud to announce a new brewing agreement with Toppling Goliath from Decorah, Iowa.
Founded in 2009 by Clark and Barbara Lewey, and under the leadership of Brewmaster Michael Saboe, Toppling Goliath has won numerous regional, national and international awards and is about to embark on its second expansion. Due to increasing demand for their beer and the commitment to building a new brew house, Lewey and Saboe researched regional breweries who could assist with producing their flagship beer, Dorothy's New World Lager.
"We've had a relationship with Wisconsin Brewing for some time; we've shared a few beers together and really hit it off," said, Clark Lewey, President and Founder. "They've built a state-of-the-art facility and their quality control is phenomenal. We felt the best way to expand our distribution into Wisconsin was to brew in Wisconsin," Lewey added.
"Working with our sister-state, Clark and the team at Toppling Goliath will leverage opportunities for both breweries," said Carl Nolen, President and CEO of Wisconsin Brewing Company. "As we look to the future, we're considering cross promoting new beers especially made for beer lovers in Wisconsin, Minnesota and Iowa. We're really proud to be working with Toppling Goliath and looking forward to many new projects together," Nolen added.