Left Hand Expands
Colorado's Left Hand Brewing will enter Louisiana next month, the 36th state where the company's products are sold.
The brewery has inked an agreement with Crescent Crown Distributing LLC. for coverage throughout the state. Crescent Crown, one of 10 largest beer wholesalers in the U.S., also has operations in Arizona where it sells Left Hand's beers.
"In Arizona we have been proud partners with Left Hand for the past 10 years and we are humbled to be chosen as their distributor partner throughout our Southern Louisiana territory," Chris Bourg, Crescent Crown's executive vice president said via a press statement."
Already available in Alabama, Georgia, Tennessee, Kentucky, Virginia, North Carolina, South Carolina and Florida, a push into Louisiana extends Left Hand's footprint in the Southeast and leaves just Arkansas and Mississippi as the only two truly southern markets the brewery has yet to enter (its products are also not sold in West Virginia).
Availability of its perennial lineup and Nitro series beers — including Milk Stout, Milk Stout Nitro, Sawtooth Amber Ale, Introvert Session IPA, Black Jack Porter, Polestar Pilsner, as well as seasonal, limited edition and variety pack offerings – will begin on March 7. A series of kickoff events are planned for the week of March 21, the company said.
"The state of Louisiana and the city of New Orleans has always been known for a fantastic culture of great people, great food, great music, and more recently great craft beer. Left Hand is super excited to be able to add to this unique vibe," Jason Ingram the brewery's national sales director said in a statement.
Left Hand, which last year sold a majority of the company back to employees, produced 82,849 barrels in 2016. Upon entering Louisiana, its products will be sold in 36 states and Washington D.C.
Knee Deep Enters Florida, Plans to Add 10 More States in 2016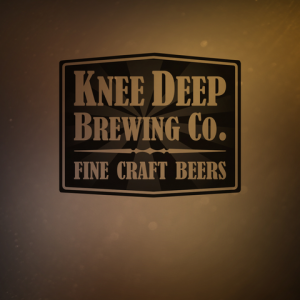 Building on recent expansions into Washington, Texas and Connecticut, California's Knee Deep Brewing this week announced a foray into Florida, signing with Crafty Connoisseurs Distributing for coverage throughout the southeastern region of the state.
"Crafty is a smaller family run wholesaler with a very similar business model to ours," Knee Deep sales manager Andrew Moore said via a press release. "Florida has been on our radar for a few years now and we are extremely excited to be launching out there."
Though it produced just 12,000 barrels in 2015, Knee Deep beers are already available in 16 states. The company is planning to enter 10 more states before the end of the year, Moore said in a statement.
In addition to growing its distribution footprint in 2016, Knee Deep is also planning to install five new 120-barrel fermentation tanks by April. The additional capacity will enable the company to produce nearly 25,000 barrels annually.
The company currently produces 14 beers and is most recognized for hop-forward offerings like Breaking Bud IPA, Hoptologist and Lupulin River double IPA, and Simtra Triple IPA.
The Bruery to Re-launch in Nevada with ­­­Wirtz
The Bruery will once again begin shipping to Nevada, this week announcing a new agreement with Wirtz Beverage (soon to be renamed Breakthru Beverage) for statewide coverage. The company, which had been distributing in Nevada via Cepage Selections, exited the market in 2015.
"We're very excited to be re-launching our brands in Nevada through Wirtz Beverage," Jonas Nemura, the company's senior director of operations and Distribution, said in a statement. "They've built a team of knowledgeable craft beer specialists within their impressive operations which cover beer, wine and spirits. They represent a great balance of size with specialization."
The Bruery, which in 2014 announced plans to establish a second "Bruery Terreux" brand focused exclusively on farmhouse-style and oak-aged sour ales fermented with wild yeast strains, will re-launch both lines this week.
Located just a few miles from The Bruery's original facility in Placentia, Calif., Bruery Terreux, in Anaheim, has its own fermenters, barrel-aging space, bottling line, and 250-barrel oak foeders. The dedicated space allows founder Patrick Rue and his team to work exclusively on wild and sour beers without the risk of infecting its more traditional offerings.
Other Distribution Notes:
Asheville's Wicked Weed will expand in the "Triangle" area of North Carolina via a partnership with Mims Distributing.
Naples, Fla.-based Riptide Brewing has signed an agreement with JJ Taylor and will will begin expanding distribution of its beers throughout Florida this month.
Wisconsin's Ciderboys Hard Cider has expanded distribution to Florida via a partnership with Cavalier Distributing.
Fort Collins Brewery has signed an agreement with Montana's Bronken's Distributing and will begin expanding throughout the Bozeman area this month.
Memphis-based Wiseacre Brewing will begin distributing in Arkansas next month via an arrangement with Arkansas Craft Distributors, according to the Fayetteville Flyer.