Texas' Deep Ellum Brewing was sold to Fireman Capital-backed Canarchy Craft Brewery Collective for an undisclosed sum, founder John Reardon confirmed to Brewbound.
News of the deal was first reported by Beer Marketer's Insights, a subscription-based industry newsletter.
The transaction, which closed on Friday, June 8, will give Dallas-based Deep Ellum a much-needed capital infusion to finish a $3 million expansion and immediate access to increased brewing capacity at Colorado-headquartered Oskar Blues Brewing's satellite production facility in Austin, Texas. Oskar Blues, which anchors the Canarchy portfolio, also operates a production facility in Brevard, North Carolina.
"Immediately, it helps me finalize this brewery expansion that we've been kind of limping through for over the last, probably, year now," Reardon told Brewbound. "I mean, capacity at the flip of a light switch. You really couldn't ask for anything better. And the fact that it still remains brewed in Texas, which was important to us."
The sale to Canarchy comes about four months after Brewbound first reported that Deep Ellum's 2016 majority sale to Storied Craft Breweries (SCB), an upstart growth capital group led by beer industry veterans Steve Berg and Adam Lambert, did not turn out as originally planned.
Under the initial deal with SCB, Deep Ellum had agreed to sell a 56 percent stake in exchange for $8 million in growth capital and additional liquidity. According to Reardon, SCB only purchased 24.5 percent of the company and supplied $1 million in growth capital, which he claimed left the company "dog paddling" through its Dallas brewery and Fort Worth taproom expansions.
As a result, Reardon ended up with 72 percent of the company and the opportunity to seek out new investment partners.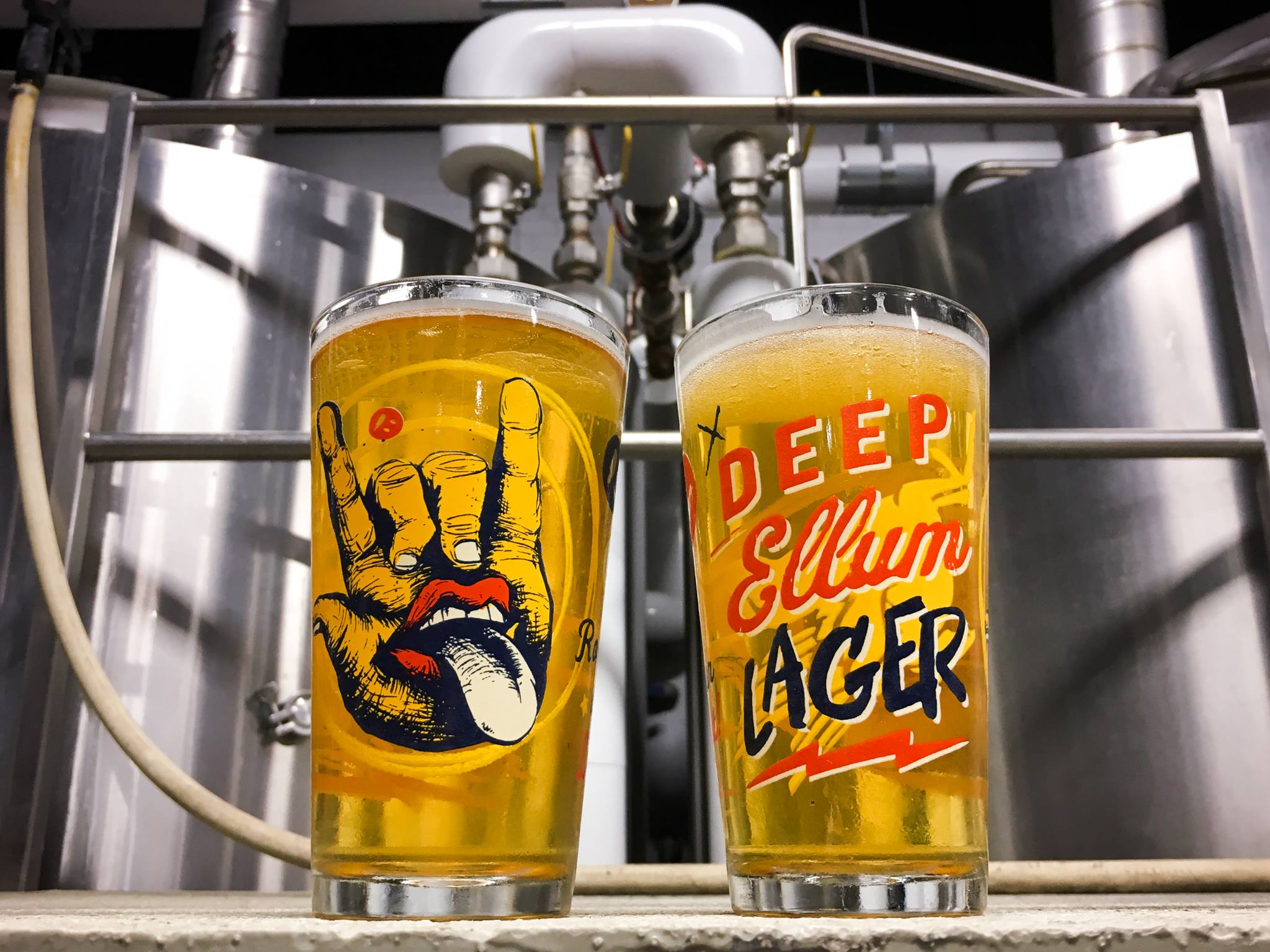 Enter Canarchy.
According to Reardon, the two companies began initial discussions last September, and talks were "on and off" until a final agreement was reached earlier this month.
"I got what I've been wanting all along," Reardon told Brewbound. "I get to be part of something that I can help grow and have input to the overall greater picture and get all of the resources and everything I need for my own brewery."
SCB, meanwhile, will no longer be involved in Deep Ellum moving forward. A phone call placed to SCB was not returned as of press time.
For its part, Canarchy now owns one of the fastest-growing craft breweries in Texas as it continues to build on a strategy of acquiring strong regional brands.
"I think as you look at the landscape of people being really successful in local markets — and you look at what John and Deep Ellum have been able to do in their area, the strength of the brand, and how much beer they are able to sell in their backyard — we know it authentically resonates," Canarchy spokesman Chad Melis told Brewbound.
Indeed, Deep Ellum sold 85 percent of the 45,000 barrels it made in 2017 within a 20-mile radius of Dallas, said Reardon, who will continue "running the show" as CEO and president of the brewery.
Sales of Deep Ellum beer are up about 15 percent in 2018, Reardon added, noting that the deal with Canarchy would also allow the company to consider expanding distribution outside of Texas for the first time in its history.
If it does choose to broaden its footprint, possibly to Oklahoma, Oskar Blues' Austin facility is ready to accommodate the increased production: That brewery only produced about 20,000 barrels in 2017, and it is capable of being scaled to 100,000 barrels, Melis said.
"We just need to add stainless steel, but it is ready to start executing," he said of the ability to expand production of Deep Ellum's flagship offerings, Dallas Blonde and IPA.
For his part, Reardon said he took less cash up front in order to obtain a greater equity stake in the Canarchy platform.
"With Canarchy comes a pretty big equity rollover, so I am in this thing pretty deep and for the long haul," he said. "I really have no intention to go anywhere."
Reardon added that Canarchy could consider future initial public offering.
Oskar Blues helped launch the Canarchy platform, then called Oskar Blues Holding Company, when it teamed up with Fireman Capital to purchase Michigan's Perrin Brewing in March 2015. One year later, the group purchased Florida's Cigar City Brewing. Fireman Capital, which had already purchased Utah Brewers Cooperative (Squatters and Wasatch) in 2012, also rolled those brands underneath the Canarchy platform.
Reardon, who has a five-year non-compete as part of his new employment agreement with Canarchy, added that Deep Ellum's new distillery and vodka brand were not included in the deal.
The Brewers Association ranked Canarchy as the ninth largest U.S. craft beer company in 2017. Its breweries combined to produce about 360,000 barrels last year.
Editor's note: Brewbound assistant editor Justin Kendall contributed to this report.