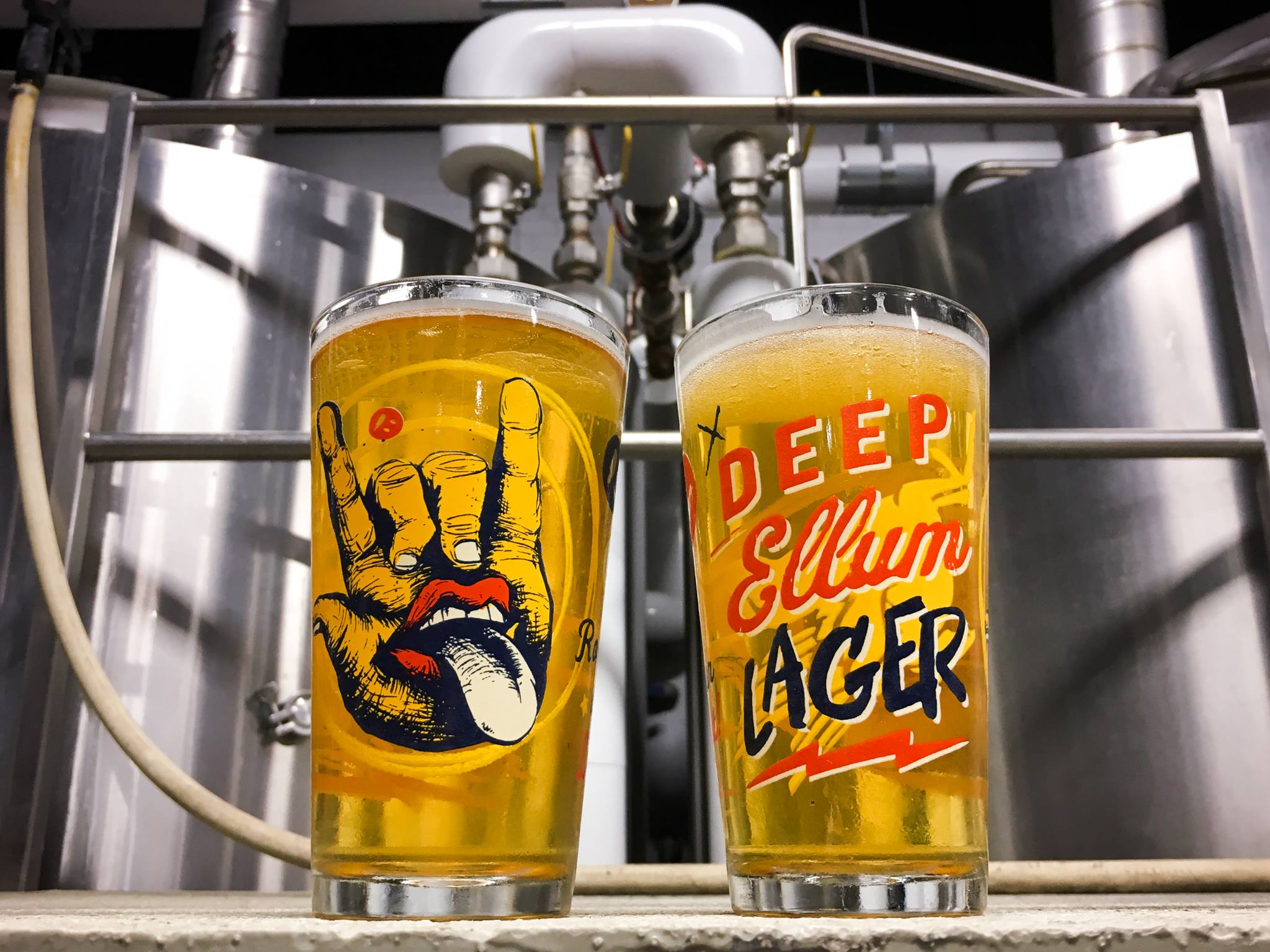 The slowdown in craft beer category growth has undermined an investment and created tension between the founder of a prominent Texas brewery and his newest partner.
After initially agreeing to purchase a majority interest in fast-growing Dallas-based Deep Ellum Brewing, Storied Craft Breweries, an upstart growth capital group, backed out of the full investment, saying it has altered its strategy in light of slowing craft growth trends.
The deal, announced at the end of 2016, was supposed to include a 56 percent stake in Deep Ellum and $8 million in growth capital. Instead, Storied Craft Breweries only purchased 24.5 percent of the company. That left Deep Ellum with just $1 million to expand the business, brewery founder John Reardon claims.
Speaking to Brewbound, Reardon said the investment group "over-promised and under-delivered," forcing the company to "limp" through a $3 million brewery expansion and to pump the brakes on expanding its sales force and hiring c-level executives.
"They did help me clean up a tough partner situation, but I got significantly less than what we initially agreed to," Reardon told Brewbound. "It has left me dog paddling. An expansion shouldn't take 1 1/2 years to complete."
Reached by phone, Storied Craft Breweries founder Steve Berg said his company — which helps connect brewery entrepreneurs to outside sources of private money, and itself invests in emerging brands – had always planned to acquire the 56 percent stake over time.
"It was always going to be in tranches," he said. "We put a lot of money in to start with, but it was never going to be all at once."
Instead of buying the majority stake, however, the company slowed the pace of investment in Deep Ellum, paying contractually mandated penalties before eventually backing out of the plan to become the brewery's largest shareholder.
According to Berg, Storied Craft Breweries advanced funds to Deep Ellum before the transaction closed in November 2016, so that Reardon could buy out more than 20 minority partners from earlier investment rounds.
Storied Craft held notes to purchase up to 56 percent of Deep Ellum, but, Berg said, numerous discussions with his investment partners led to a shift in strategy. And, after paying "hundreds of thousands of dollars" to extend deadlines on the previously agreed upon disbursement schedule, Storied Craft Breweries opted not to move forward with the additional investment.
"It didn't make sense for our investors anymore," Berg said, citing a changing market, slower craft category growth trends and a saturated retail landscape.
Indeed, after years of double-digit growth, off-premise retail sales of craft beer slowed to just 3.4 percent growth in 2017, according to market research firm IRI Worldwide.
Deep Ellum, however, grew 37 percent in 2017, to more than 45,000 barrels, according to Reardon.
"We are the third-largest craft brewery in Texas, but we have the same challenges as everyone else," he said. "We grew 37 percent, but that is not really to the credit of the investment. I credit the hustle and the heart of my team, who is continuing to squeeze beer out of a very constrained brewery."
Berg, who said his company pays closer attention to category-wide trends, versus Deep Ellum's own trends, maintains that the two companies have a "good working relationship" and that Storied Craft is "very happy" with its investment.
But Reardon feels differently.
"I traded one issue for another," he said. "We haven't been strategizing as much as I would like, and the future is somewhat unknown. When you take on an investment like this, you want to have a three- or five-year plan. Instead, we've been very short-term thinking."
For his part, Berg added that his group's COO, beer industry veteran Adam Lambert, spent "countless hours" at the brewery coaching members of the Deep Ellum sales team and reorganizing the company's sales territories.
"As a substantial minority owner we continue to work with John to ensure the brewery sustains its tremendous growth," he said.
Despite the turmoil, Deep Ellum is moving forward with a $1.5 million secondary brewery and taproom expansion in Fort Worth. To fund that project, and the ongoing expansion at his original Dallas location, Reardon has turned to his bank for another $3 million in financing and loaned the company $500,000 of his own proceeds from the deal with Storied Craft Breweries.
He expects to commission a new 60-barrel brewhouse at the company's primary facility as soon as April and is eying 60,000 barrels of production in 2018.
As for Deep Ellum's future with Storied Craft Breweries, Reardon, who now controls 72 percent of the business, said he is not actively seeking a new investment partner. But he's not ruling it out, either.
"I would like to have the resources to finally get this brewery to its full potential," he said. "I'm not looking for an exit by any means, but it would be nice to have some partners that had the actual resources to keep us competitive through this changing environment."
Storied Craft, meanwhile, is still looking to invest in the craft beer space, Berg said.
"We believe in the category," he told Brewbound. "We are talking to numerous people and we believe that the high end of the business is where people should be investing."
Since launching in October 2016, Storied Craft has made just one investment in the craft space: Deep Ellum Brewing.