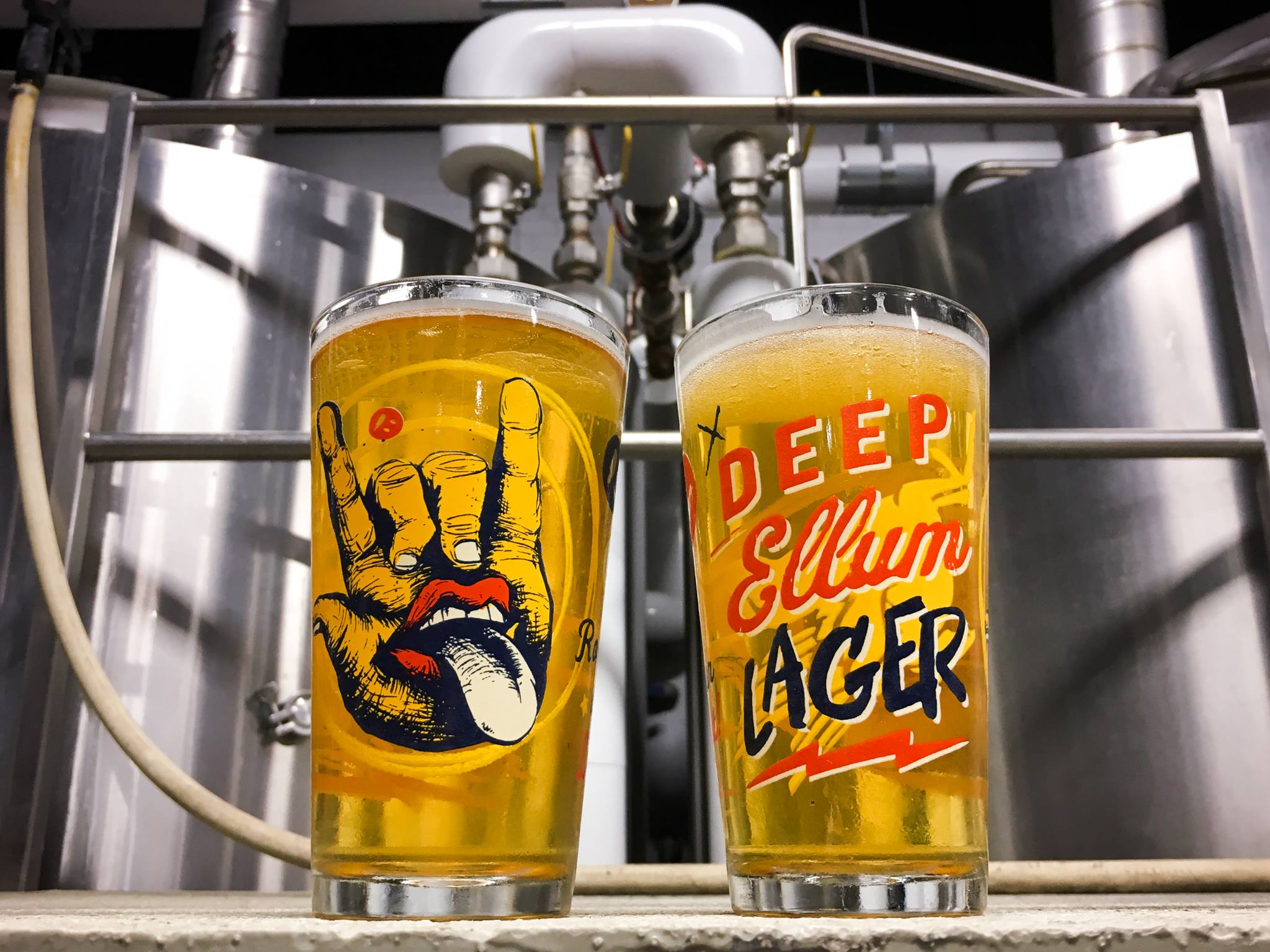 Following a multi-million dollar investment by Storied Craft Breweries last December, Texas' Deep Ellum Brewing grew shipments by 50 percent during the first quarter of 2017, the company told wholesalers earlier this month.
"As a collective force, we are kicking ass," wrote brewery founder John Reardon.
Sales of the company's flagship offering, Dallas Blonde, were up 79 percent, while its Deep Ellum IPA brand grew 47 percent during the quarter. Those two brands account for 80 percent of the brewery's business, Reardon added.
The other 20 percent of sales comes from offerings like Easy Peasy IPA, Neato Bandito, Dream Crusher and Local Legend, which are growing at a combined 60 percent.
"With the continued trends of our year-round portfolio, the addition of a new lager, the roll out of a Summer Variety pack, and your continued investment in Deep Ellum, the sky is definitely the limit," Reardon wrote.
The company's packaged beer business grew 61 percent during Q1, while draft sales grew more than 30 percent.
"We are still holding strong with full time handles in a rotating world, and increasing distribution in the off-premise channel," Reardon said.
Deep Ellum expects to ship about 45,000 barrels of beer in 2017, up more than 36 percent from the 33,000 barrels it produced last year.
Along the way, the Dallas-based craft brewery will launch a new year-round offering, Deep Ellum Lager, which will be sold in cans and on draft. It is also planning to release a number of barrel-aged and limited release offerings, including Numb Comfort, an American barley wine aged in bourbon barrels, and Freak Flag, an American sour brown ale.
Last December, Storied Craft Breweries acquired a 56 percent stake in Deep Ellum, one of the fastest growing craft breweries in Texas. As part of the deal, Storied Craft Breweries — an upstart growth capital group founded by the creators of Effen Vodka and led by beer industry veterans Steve Berg and Adam Lambert – bought out more than 20 minority partners in the brewery who had invested in earlier rounds. The brewery also received $8 million in growth capital from Storied Craft Breweries and was able to secure a new line of credit from Bank of America.