During last week's Beer Marketer's Insights conference in New York City, a pair of top-10 craft brewery founders took the stage to discuss category growth, brewery expansion plans and category trends, among other top-of-mind issues.
Deschutes Brewery founder Gary Fish and Brooklyn Brewery founder Steve Hindy joined the conversation, moderated by Beer Marketer's Insights president Benj Steinman, who asked the pair to describe the beer category's transformation as consumers continue to seek a wider array of craft beer offerings.
"It really has been a paradigm shift," said Fish. "There have been a lot of disruptive influences. The consumer has really voiced change in a lot of consumer goods categories."
Hindy described the changing landscape as a "cultural revolution," adding that Brooklyn Brewery is looking to capitalize on the growth of craft by building a brewery in New York City capable of producing about 1 million barrels annually.
Fish said his company will also continue to look for new growth opportunities.
"There is a consumer out there that we would like to be in contact with," he said. "They have identified us (Deschutes) as someone they would like to be associated with."
Deschutes, currently sold in 28 states, has been steadily adding new markets to the East. Shipments are up 14 percent year-to-date and Deschutes has expanded distribution to Michigan, Washington D.C., Virginia, Ohio, Kentucky, central and western Pennsylvania, and Wisconsin. But the pace of new market openings will slow to a halt next year, Fish said, as the company will not look to add any new territories in 2015.
This year, Deschutes will brew more than 320,000 barrels and the company is still in the process of searching for secondary East Coast brewing facility, Fish said. Meanwhile, Brooklyn plans to brew approximately 260,000 barrels in 2014, and Hindy is hopeful that his own second brewing facility, which is currently planned for Staten Island, will be operational by 2017.
Together, the pair also weighed in on the recent craft acquisitions — most notably Anheuser-Busch InBev's purchase of 10 Barrel Brewing — and the increasing interest from private equity.
"The top-50 craft breweries are much more attractive businesses now than they were in in the mid-90s," Hindy said, adding that it is "no mistake" that private equity is "swarming all over the top 50."
Fish agreed, adding that for years, many in the space have not treated craft as what he called "a normal industry."
"A few breweries out of 3,000 have now sold," he said. "More and more and going to be sold, and bought, and merge, and go out of business. Others will enter and take their place. There will be a lot of churn. There has to be."
And nowhere has that "churn" manifested itself more so than in New York City, according to Hindy.
"New York City has not been a very happy place for craft brewers," said Hindy. "In the first 15 years of the Brooklyn brewery, there were about 30 startups that failed in and around New York City. Now there are 25 to 26 craft breweries in the city and the main reason for that is that wholesalers in New York City are very aggressively courting new craft breweries."
From Hindy's vantage point, most small, New York-based craft beer producers have not had "any trouble getting their products to market."
That access, along with continued buy-in from wholesalers, will enable four times as many craft breweries to launch in New York City over the next decade, Hindy said.
"I wouldn't be surprised to have 100 craft breweries in New York City in the next few years," Hindy said.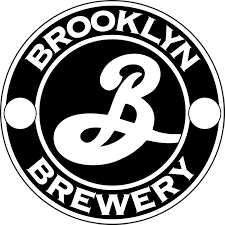 Nationally, Hindy believes consumer demand for craft beer could support 5,000 beer companies, half of which would likely be combination breweries and restaurants.
But as the space becomes more crowded, established brands like Deschutes and Brooklyn might struggle to compete with startups that many craft-savvy retailers view as the new darlings.
"I don't get to control who opens a business," Fish said. "I can only control who we are as a business."
Another thing Fish can't control are the decisions bar owners make when they're choosing which brands get on tap — and the decision is often a novelty. In Deschutes' hometown of Bend, Ore., he said, Deschutes actually loses tap handles because of its longevity.
The logic, however frustrating, simply pushes Fish to work harder.
"If we focus on being the best, remembering that it is in the bottle, not what's on the bottle — but what is on the bottle is important as well — we will continue to win wherever we can," he said.
For Hindy too, winning will ultimately be determined by who can offer consumers the highest quality craft product.
"The breweries that succeed, in that 5,000, are the ones that maintain trust with the beer drinker," he said.