Constellation Brands today reported its first quarter fiscal 2018 earnings results, which were highlighted by 8 percent net beer sales growth.
Shipments across the company's beer portfolio — which include popular Mexican import labels Corona and Modelo, among others, as well San Diego-based craft brewery Ballast Point — grew 7 percent, while depletions (sales-to-retailers) increased 11.6 percent during the quarter.
"The first quarter results for our beer business are a testament to the ongoing growth opportunities we have for our iconic portfolio of brands, which posted depletions of almost 12 percent for the quarter," CEO Rob Sands said via a press release. "Excellent execution during the Cinco de Mayo and Memorial Day holidays led to significant share gains, as Constellation remains the No. 1 growth driver in the high-end of the U.S. beer market."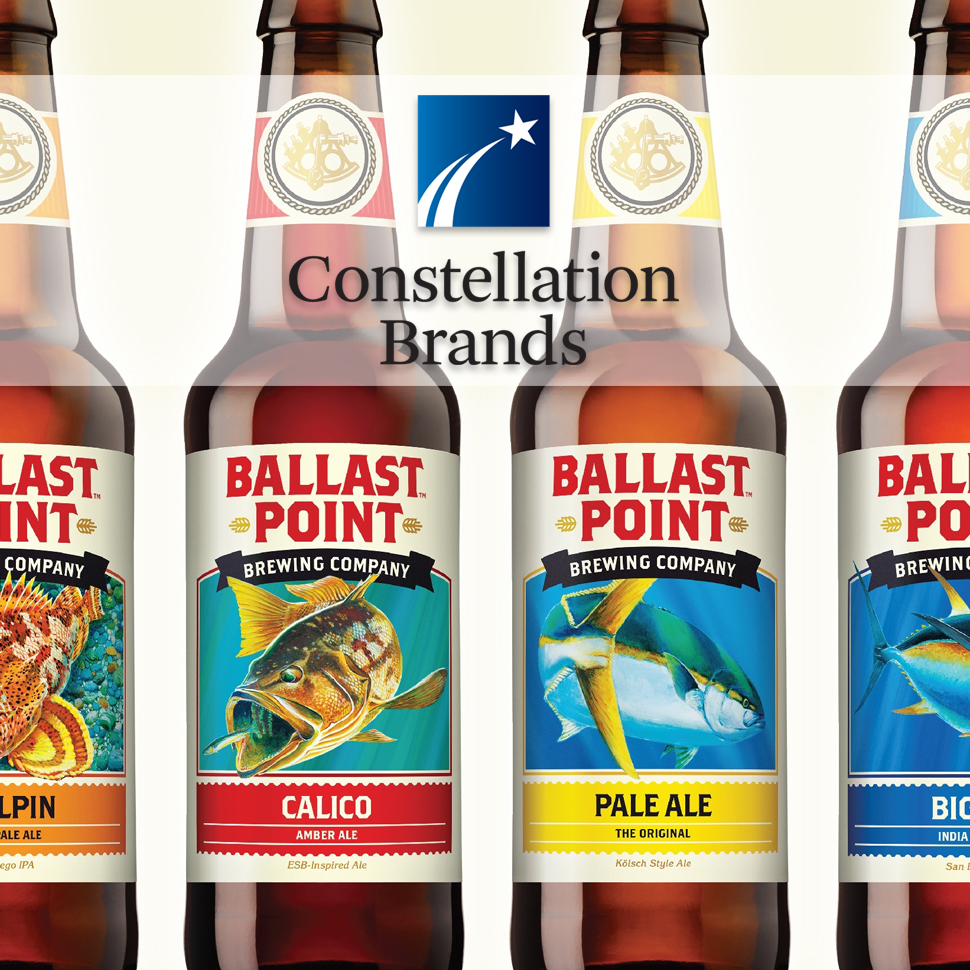 But Constellation's $1 billion all cash deal for Ballast Point isn't panning out quite as well as company executives had hoped.
During a call with investors and analysts, Sands explained that Ballast Point had "not performed up to expectations from a growth standpoint," and said the company had recorded an $87 million non-cash "impairment charge" to the brewery's trademarks. That means Constellation is essentially suggesting that it overpaid for the brewery, and it is writing off "goodwill" associated with a brand that isn't delivering on its investment.
Executive vice president and CFO David Klein added that Ballast Point negatively impacted portfolio-wide beer depletions by about 50 basis points. In other words, if Constellation hadn't invested in the company a year ago, depletions would have been up 12.1 percent during the quarter.
Nevertheless, Sands told investors that Constellation remains "focused on achieving its targeted return on investment" for Ballast Point.
In doing so, Constellation will continue working to align Ballast Point with its so-called "Gold Network" of U.S. beer wholesalers. As Brewbound reported last Friday, the company recently transferred distribution rights to the brand in Massachusetts, its second largest market, and New Jersey. Other market transitions are reportedly forthcoming.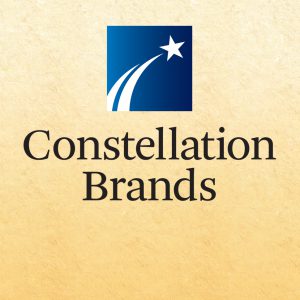 Sands added that Ballast Point was still gaining additional points of distribution and is currently positioned as "top 20 craft brand" in the U.S.
To boost sales, Constellation plans to focus on flagship Sculpin IPA, and its line extensions, as well as the launch of Ballast Point's first consumer marketing campaign, Sands said.
"We remain optimistic about the business' prospects," he added.
Overall, Sands classified Constellation's first-quarter results as a "continuation of our winning streak."
On the Mexican import side, Sands said Modelo Especial was "on fire," adding that the brand had gained additional points of distribution and increased depletions by almost 20 percent during the quarter.
He was especially bullish on three other Mexican import brands: Pacifico, Corona Premier and Familiar.
Pacifico depletions increased 20 percent in the quarter while the "strong performance" of new brands Corona Premier, the company's low-calorie challenger to Michelob Ultra, and Corona Familiar, offered in 32 oz. bottles, have "exceeded expectations" in test markets, he said.
Sands added that Premier has a "huge amount of promise."
"It's definitely a segment of the market that's hot," Sands said of the low-carb, low-calorie "super-premium" beer segment, "and it's here to stay."
A firm national rollout date hasn't been set for Premier or Familiar, but Sand expects the company to make an official announcement soon.
During the call, Sands also addressed a question about retailer beer assortments, claiming they "make no sense."
In a moment of fiery candor, Sands said that devoting 20 percent of shelf and cooler space to "5 billion crafts no one has heard of," while dedicating the majority of remaining space to "low-margin declining brands," does little to "improve sales and margins."
"Increase more of our shelf space and you'll sell more beer," he declared.
From Sands' point of view, Constellation has a "gigantic opportunity" to help retailers realign their beer assortments.
"That's a change that has to happen sooner or later," he said. "They [retailers] understand it. It's getting them to act on it."
Other notes:
Overall net sales during the quarter totaled $1.94 billion, up from $1.87 billion last year.
Beer operating income increased 22 percent during Q1, due to the lower cost of products sold, volume growth and pricing.
For fiscal 2018, the company is targeting beer net sales growth in the 9-to-11 percent range and operating income growth in the 13-to-15 percent range.
First-quarter earnings per share of $2.34 beat projections by $0.36, and the strong performance of Constellation's beer business has led the company to increase its fiscal 2018 earnings-per-share outlook to a range of $7.90 to $8.10.
Sales of the company's wine and spirits brands fell 4 percent during the quarter.
Shares of Constellation (STZ) traded at an "all-time high" today, eventually closing at $193.98 per share.
"We continue to deliver impressive financial results, especially for our beer business, which is driving the upward revision to our EPS guidance for the year," Klein said in a press release.