Beer continues to be the big growth driver for Constellation Brands.
On Thursday, the wine, spirits and beer maker reported its annual earnings, which were boosted by $4.2 billion in net beer revenues for the fiscal year ending February 28, a 17 percent increase over the prior year.
"Our beer business continues to be a powerhouse for growth," Constellation Brands CEO Rob Sands said in a press release. "We exceeded our profit and margin goals for the year. These excellent results were driven by solid performance for every brand in our portfolio, which resulted in Constellation being the No. 1 growth contributor to the U.S. beer industry for the year."
Organic net beer sales increased 13 percent on the year due to volume growth and pricing as well as an acquisition benefit from the $1 billion deal to purchase California-based craft brewery Ballast Point. Constellation's beer shipments increased 11.1 percent for the year with depletions growing 10.4 percent.
In the fourth quarter alone, net beer sales increased by 11 percent, to $891.2 million, and depletions grew 6.2 percent.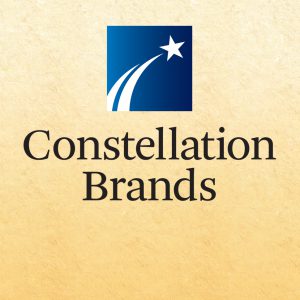 In the release, Sands highlighted Constellation's "industry-leading depletion growth" of around 10 percent during the first the months of the 2017 calendar year, despite a "challenging December for the U.S. beer industry."
In a call with investors, Sands provided an overview of Constellation's beer portfolio, which includes Mexican import brands Corona Extra, Casa Modelo and Pacifico, as well as Ballast Point. He celebrated Constellation as the No. 1 share gainer in beer's high-end category.
The company's leading brand, Corona Extra, was one of three beer offerings that drove growth within the U.S. high end segment, Sands said. He credited the company's marketing efforts during live sporting events as one of the reasons why the Corona Extra depletions grew by 5 percent last year.
Looking ahead, Sands believes that aluminum cans provide "a big growth opportunity" for Corona Extra, and the company plans to expand the availability of its canned 24 oz. 3-pack SKU, which he said performed well in California. The brand will also be receiving a harder push on draft, he added.
And in an attempt to take share from Michelob Ultra, Constellation is continuing toward the nationwide rollout of Corona Premier. Sands said the company is "pleased with the results to date" in the test markets.
Sands also called Modelo Especial the "fastest growing U.S. draft beer brand" and the "largest volume Mexican draft beer in the U.S.," adding that it accounted for 14 million cases of growth in the U.S. beer category last year. It also has a "tremendous opportunity" for growth on draft, he said, after sales increased 45 percent in 2017.
Modelo Especial is now a top 5 beer in eight major U.S. markets and the No. 1 beer in Los Angeles, he added, noting that depletions grew 18 percent, to 85 million cases.
Constellation believes Pacifico has the "potential to be the next big national brand" and growth provider for the company, Sands said. Last year, Pacifico sold 5 million cases in California alone, he said, and the brand continues to see double-digit growth in the state as well as strong growth in Seattle and Denver. Draft velocity for Pacifico is strong across the country, and it is seeing depletion growth of 20 percent, he said. To further that growth, Constellation is planning to release 12 oz. Pacifico cans and investing in advertising during live sports.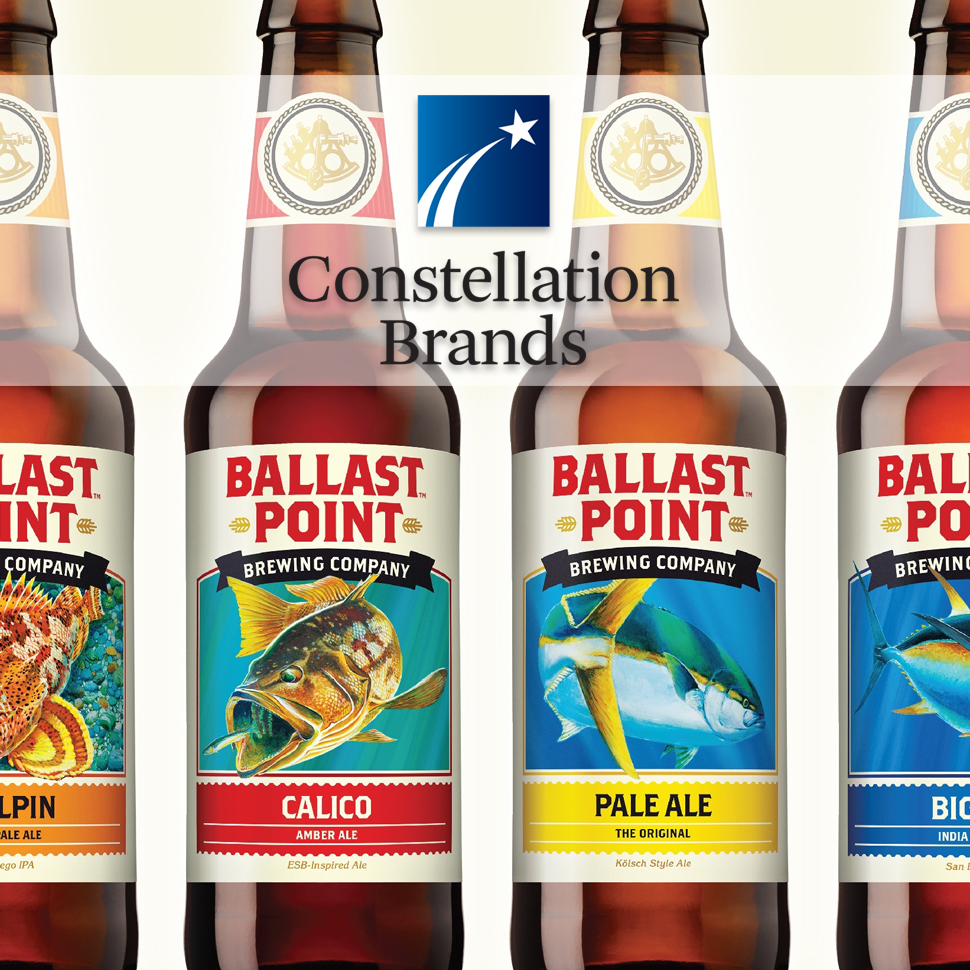 Meanwhile, Ballast Point is the No. 2 dollar-growth contributor in craft, accounting for 11 percent of craft industry growth and experiencing double-digit depletion growth, Sands said. For 2018, the plan is to expand distribution and drive growth through innovation of new brands such as Manta Ray imperial IPA, Bonito blonde ale, Sea Rose tart cherry wheat ale and Red Velvet oatmeal stout.
Sands also noted that Ballast Point's East Coast production brewery in Botetourt County, Virginia, is expected to be online this fall. That brewery in combination with the Constellation Brands' breweries in Nava and Obregon, Mexico, will give the company the capacity it needs for the future.
Constellation Brands executive vice president and chief financial officer David Klein added that the company has "completed the next phase of our expansion project to 25 million hectoliters ahead of schedule at our Nava brewery in Mexico."
For fiscal year 2018, Constellation is targeting an increase of 9 to 11 percent in net sales growth for its beer business and operating income growth between 11 and 13 percent. Those numbers hinge on increasing the pace of the company's distribution growth across its beer portfolio, Sands said.
"We expect 70 percent of our growth in beer next year to come from distribution growth," Sands said. "That's the key variable in achieving our results."
Sands said he expects the company to accomplish those growth goals. He added that Constellation Brands is "100 percent" of its wholesalers — the majority of which are MillerCoors houses — growth. In fact, Sands said Constellation has surpassed the No. 2 brewer in the U.S. in profit contribution to wholesalers.
"We're their growth driver," he said. "We're their largest profit contributor period."
Despite the fact that more than 5,300 craft breweries are now on the market, Constellation's wholesale partners are supposedly "dying" for new high-end products, according to Sands.
"That's the truth of the matter," he said.