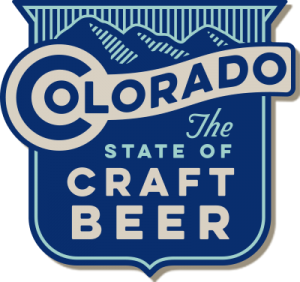 DENVER — The Colorado Brewers Guild is bringing back Hop the Vote, a spirited but friendly competition between the Colorado State House of Representatives and Colorado State Senate, to the Great American Beer Festival (GABF). Hop the Vote is a time for Colorado legislators to set aside their differences and brew some beer.
The Hop the Vote initiative was introduced by the Colorado Brewers Guild in 2014 to highlight the importance of beer in the Colorado economy, as well as the relationship between lawmakers and Colorado craft brewers.
"During GABF all eyes in the craft beer industry will be on Denver, and that makes it the perfect time for a campaign like Hop the Vote," said Steve Kurowski, operations director of the Colorado Brewers Guild. "The 300+ breweries account for $1.7 billion which directly impacts the state economy, and that means it is important to keep our legislators informed on what is going on with craft brewers."
Each team will host a brew day at a Colorado brewery this month. While the competition will pit Representatives of the State House against State Senators, each team will have both Democrat and Republican members. The Colorado House of Representatives team will brew with 4 Noses Brewing (8855 W. 116th Circle, Suite 4, Broomfield CO 80021) on Thursday, August 24th. Team captains are Representative Alec Garnett (D-Denver) and Representative Hugh McKean (R-Loveland). The Colorado State Senate team will brew with Renegade Brewing (925 W 9th Ave, Denver CO 80204) on Friday, August 25th. Team captains are Senator Tim Neville (R-Littleton) and Senator Steve Fenberg (D-Boulder).
During the first three sessions at GABF, team members will be pouring and campaigning for their proud creations at the Colorado Brewers Guild booth; GABF attendees will also be able to sample the beers and cast their vote at each session. The winner will be announced on October 7th.
"By and large Colorado craft breweries are small businesses – hiring and purchasing locally, with significant local economic impacts," said Andres Gil Zaldana, executive director of the Colorado Brewers Guild. "However, because the production, distribution, and sale of alcohol is highly regulated by state and federal government, harmful or unintended changes to the rules can have a significant impact on craft breweries, their employees, and their local communities. Hop the Vote allows craft breweries to develop personal relationships with local lawmakers and provides a platform to voice concerns and provides hands-on experience to teach lawmakers about the industry."
About the Colorado Brewers Guild
The Colorado Brewers Guild is a non-profit trade association representing Colorado craft breweries and brewpubs. CBG is dedicated to the improvement of business conditions and is an advocate for its members. CBG sponsors a variety of beer events each year designed to increase the awareness and appreciation of Colorado brewed beer.  For more information visit www.coloradobeer.org.