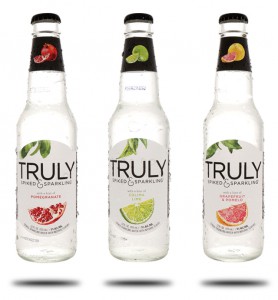 Less than two months after Boston Beer introduced its Truly Spiked & Sparkling line of hard seltzers in select markets, the company this week announced plans to expand distribution nationwide.
Truly, a 5 percent ABV, 100-calorie sparkling water made from fermented cane sugar, comes in three flavors and will hit national retail shelves in June.
Boston Beer is also introducing a new Truly variety 12-pack, which will include all three flavors — Colima Lime, Grapefruit & Pomelo and Pomegranate. At retail, 6-packs will sell for about $9.99, while mixed 12-packs will go for $15.99, the company said.
The nationwide launch of Truly also coincides with the beginning of an important summer selling season for Boston Beer. Company-wide shipments fell 6 percent during the first quarter and, if successful, Truly could help Boston Beer chip away at the declines.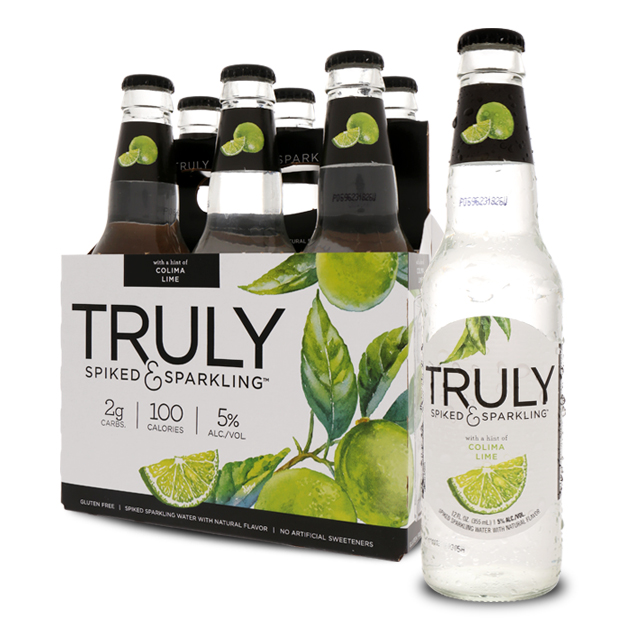 "Truly Spiked & Sparkling and the spiked sparkling water category has seen great excitement already this year and it only continues to grow as the weather gets nicer and more and more people learn about it," Horizon Beverage president Gregg Quadrini said via a statement.
Boston Beer is one of three New England-based companies now making a run at alcoholic seltzers. Craft beer maker Wachusett Brewing, via its newly established Craft Cocktail Company DBA, began shipping Nauti Seltzer nationally last month.
Connecticut-based Boathouse Beverage LLC, which produces the gluten-free Spiked Seltzer brand, launched its product in 2013.