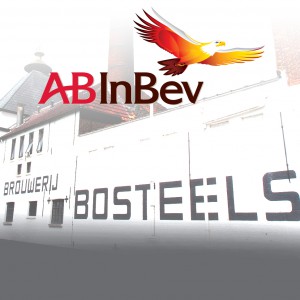 Anheuser-Busch InBev has struck another high-end deal, this time purchasing the 225-year-old Belgium-based Brouwerij Bosteels.
American financial news and services website TheStreet.com, citing Belgian press reports, pegged the deal at $225 million.
Bosteels, which is famous for its Tripel Karmeliet, Kwak and Deus brands, will join ABI's "growing portfolio of European craft and specialties beer," according to a company statement.
That portfolio, part of the company's ZX Ventures division, already includes popular craft brands like Italy's Birra Del Borgo, Camden Town from London, Cervejaria Colorado in Columbia, Cervejaria Wäls in Brazil and Cerveza Bocanegra in Mexico, among others.
The focus, according to Korneel Warlop, an A-B InBev spokesman, will be to grow Bosteels' presence in European export markets while also continuing to export small volume to the U.S.
"With Bosteels already available in European markets such as France, the Netherlands and Italy, we will work together to continue offering its products at the pace of their brewery capacity while ensuring the highest quality of the beers," Warlop wrote to Brewbound.
Backed by investments from Dutch private equity firm Waterland, Bosteels Brewery grew production to more than 145,000 hectoliters last year.
In a press statement, brewery chief Antoine Bosteels said he was happy for the opportunity to transfer ownership of the brands to another Belgian beer company. A-B InBev is based in Belgium but the ZX Ventures division operates out of a New York office.
Dutch brewer Heineken International was also reportedly interested in purchasing the brewery.
The Bosteels purchase comes just days after the U.S. Department of Justice closed its investigation into A-B InBev's purchase of Virginia-based craft brewery Devils Backbone. As part of that decision, the DOJ said it would "carefully scrutinize any future craft acquisitions by ABI."
The DOJ also recently gave its approval of A-B InBev's $106 billion takeover of global rival SABMiller, the world's second-largest beer company. That transaction is expected to close in early October, according to a source familiar with negotiations.
As part of that deal, dubbed MegaBrew, A-B InBev agreed to a number of conditions, including the divestiture of SABMiller's stake in the MillerCoors joint venture with Molson Coors and provisions that are aimed at curtailing A-B's potential ability to monopolize the U.S. market.
Despite earning approvals in the U.S. and places such as South Africa and China for MegaBrew, A-B InBev remains under watch by various antitrust regulatory bodies around the world.