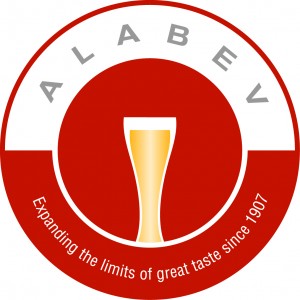 Birmingham, AL — AlaBev expands the limits of great taste by bringing the number one selling sour beer in the country, Jolly Pumpkin, to retailers, restaurants and bars across the state. The Michigan brewery partners with distributor, AlaBev, to bring Jolly Pumpkin Bam, Bam Noir, Blanca and Oro to shelves on Monday, Nov. 2.
"Jolly Pumpkin Artisian Ales bring a unique flavor to Alabama for brew lovers to experience," states Harry Kampakis, President of AlaBev. "Adding this highly sought after sour beer to our portfolio shows our commitment to bringing unique and flavorful beers to the state. As the middle tier of the three tier system, we are able to get this beer to many retailers quickly for customers to ensure a quality and fresh product for their enjoyment."
Jolly Pumpkin Artisan Ales was founded in 2004 in Dexter, Michigan. It is the first brewery to focus on and offer an exclusive selection of oak-aged, wild and sour beers in the U.S.
For more information on AlaBev or Jolly Pumpkin, please contact Matt Kilpatrick at 205-516-3122.
ABOUT ALABEV
AlaBev was founded in 1907 in Birmingham, Ala. AlaBev currently distributes to the areas surrounding Birmingham, Huntsville and Montgomery. They distribute domestic beer, domestic craft and specialty beer, imported beer, organic beer, draught beer, flavored malt beverages and coolers, cider, wine, alcohol free beverages and specialty foods. AlaBev is currently the largest distributor of domestic craft and specialty beer within Alabama. For more information about AlaBev, please contact Matt Kilpatrick at mkilptrick@alabev.com or 205-516-3122 or visit www.alabev.com.