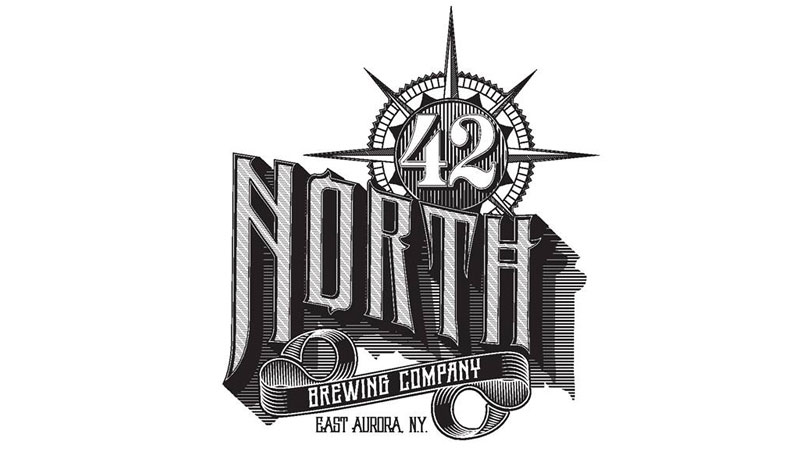 Buffalo, NY — 42 North Brewing Company is proud to announce it's latest can release, the Asylum Porter. The award-winning Asylum Porter pays tribute to one of the most iconic buildings on the 42nd parallel, The Richardson Complex. Constructed in the late 1800's as the Buffalo State Asylum for the Insane, the Richardson Complex is currently being restored to a multi-purpose civic campus for public and private activities.
The Asylum Porter was awarded a silver medal in the U.S. Beer Cup this past summer. It's a big, robust porter with strong dark malt flavors notes of coffee and chocolate and finishes with a soft bitterness and dark fruits. It's not for the faint of heart, coming in at 6.8% ABV and 45 IBU's.
The 16-ounce can features the two towers of the Richardson Complex in the logo and a vintage Buffalo map (circa 1901) in the background. The Asylum Porter will be available in the taproom at 42 North and select craft beer retailers, while supplies last. This is the third can release for 42 North having released its flagship Borderland IPA and its Creekside Session IPA this past summer.