Texas Brewers Seek Veto of Taproom BIll
Texas craft brewers are lobbying Gov. Greg Abbott to veto a bill that would require breweries making more than 225,000 barrels annually to repurchase their own product from wholesalers in order to continue selling beer for on-premise consumption in their taprooms.
Abbott has until June 18 to sign or veto a bill that will go into law even without his signature. The governor has a tough choice to make given that he's received more money from beer wholesalers than any other lawmaker.
Watchdog group Texans for Public Justice found that, between 2013 and 2016, state legislators received more than $11 million in campaign funding from alcohol industry players and more than three-quarters of the money came from beer wholesalers, according to the Texas Tribune. In fact, $2.4 million alone came from Silver Eagle Distributors president and CEO John Nau, who also served as Abbott's campaign treasurer.
All told, Abbott received $1.4 million from beer wholesalers during the four-year period. Additionally, Lt. Gov Dan Patrick and House Speaker Joe Straus received the second most money, $688,000 and $508,000, respectively.
"This reads like a protection racket in an old black-and-white movie," Texans for Public Justice research director Andrew Wheat told the outlet. "Just substitute Al Capone and his thugs for the beer distributors and cast our elected officials in the roles of the paid-off cops working on Big Al's payroll."
The Texas taproom bill grandfathers in certain breweries, however, including Karbach (owned by Anheuser-Busch InBev), Revolver (owned by MillerCoors) and Independence Brewing (owned by Lagunitas) to avoid paying wholesalers at their existing facilities, and each is able to expand to two new facilities, the Tribune also wrote.
However, Colorado-headquartered Oskar Blues, which opened a $6.5 million brewery and taproom in Austin last June, will have to buy back its beer from wholesalers as part what the Tribune labeled an "extortion fee."
With June 18 days away, the Texas Craft Brewers Guild is continuing to petition against the bill.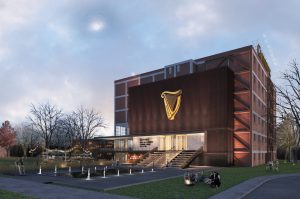 Maryland Task Force Meets
Maryland Comptroller Peter Franchot's 40-member "Reform on Tap" task force met for the first time in Baltimore on May 24 to begin exploring modernizing that state's alcoholic beverage laws.
Task force member Liz Murphy recapped the first meeting, which included several presentations from state and national brewery organizations, on her Naptown Pint beer blog. The Brewers Association's' Pete Johnson discussed franchise laws, self-distribution and retail sales privileges while Brewers Association of Maryland executive director, Kevin Atticks, explained the economic impact of craft breweries. Visit Baltimore, meanwhile, spoke about the benefits of beer tourism and Salisbury Mayor Jake Day discussed how craft breweries can help a city evolve.
But the most interesting note in the report is that Maryland's wholesalers and retailers have coordinated a new campaign via the website BuyLocalMDBeer.com, which is being underwritten by Bay Ridge Wine and Spirits retail outlet in Annapolis.
The website is registered to Rice Consulting LLC, a political fundraising and consulting service that has worked with many powerful Democrats in the state, including Senate president Thomas V. Miller Jr. and Derrick Davis. Miller and Davis were instrumental in the passage of House Bill 1283, the contentious piece of legislation that led to the formation of the task force and has emboldened the state of Virginia to attempt to lure Maryland breweries across the border.
"It's not just another website outsourced to a run-of-the-mill design shop," Murphy wrote. "It's the start of an ongoing campaign with a well-defined messaging strategy that will probably only pick up more steam as we move closer to the next General Assembly session."
Under HB 1283, the state's brewers can sell up to 3,000 barrels of beer directly to consumers in their tasting rooms. However, the final 1,000 barrels must be repurchased from a wholesaler, which the state's brewers opposed. Prior to the bill's passage, brewers were only allowed to sell as much as 500 barrels of beer directly to drinkers, annually, which would have been insufficient for global drinks giant Diageo's plans to build its Guinness brewery and taproom in Relay, Maryland.
Also stinging for brewers: the new law will impose rigid taproom hours on new breweries, requiring most to close at 10 p.m. However, the bill grandfathers in existing breweries' hours.
Federal Court Dismisses Total Wine Pricing Challenge in Connecticut
A federal judge has dismissed a lawsuit from Total Wine & More challenging Connecticut's pricing law, in which retailers cannot sell liquor below an established "floor," according to the Hartford Courant.
What does it mean? According to the outlet: "In dismissing a suit by retailer Total Wine & More, Chief U.S. District Judge Janet C. Hall said the laws and regulations establishing the complex Connecticut pricing system cannot be preempted by federal antitrust law that prohibits activities restricting interstate commerce and competition in the marketplace."
Alcohol Law Review anticipates Total Wine to appeal.
Read the court's full opinion here.
NFL Opens Door to Spirits Ads
Beer marketers will have new competition on the airwaves this fall. The NFL has lifted a longstanding advertising ban on broadcasting liquor commercials during games, according to the Wall Street Journal.
Until the change, beer had been the lone alcoholic beverage allowed to advertise during NFL games.
For the upcoming 2017 season, the league will accept up to four 30-second hard liquor spots per game, but the NFL will limit networks to two such commercials in a quarter or during halftime, WSJ reported.
The NFL's TV partners — ESPN, Fox, CBS and NBC — may also run two ads during pregame and postgame shows. The commercials must include a "prominent social responsibility message" and cannot be football-themed or target underage drinkers.