May 5 Menu Labeling Date Now Uncertain
The U.S. Food and Drug Administration (FDA) could once again delay enforcement of its menu-labeling regulations, which were set to take hold on May 5, according to the Chicago Tribune.
The FDA submitted paperwork to the White House Office of Management and Budget signaling a delay to the regulations, which would require restaurant, supermarket and convenience store chains with more than 20 locations to post calorie counts on their menus. The move calls into question the future of the regulations, which have been seven years in the making.
According to the FDA, alcoholic beverages are the fifth largest source of calories among adult Americans ages 19 years and older.
The Brewers Association has been working with the government agency on a middle ground for small and independent brewers who may not be able to afford costly nutritional testing.
In March, the trade organization launched a beer nutrient database that reflects the average nutritional value featuring more than 40 popular craft styles in order to help small breweries comply with the FDA's menu-labeling requirements. The database is available to BA members, and it allows brewers to calculate calories and carbohydrates using accurate gravity measurements and a digital calculator developed by the organization and the Scandinavian School of Brewing.
Meanwhile, the National Association of Convenience Stores and the National Grocers Association had been petitioning the FDA to delay the regulations while also supporting alternative legislation before Congress known as the Common Sense Nutrition Disclosure Act (H.R 772/S. 261).
The Aftermath of Maryland Brewers' Reform Efforts
The wake of House Bill 1283 has left many Maryland craft breweries disenchanted. The D.C. Beer Blog recaps the pros and cons of the bill, which will allow the state's brewers to sell up to 3,000 barrels of beer directly to consumers (brewers are required to buy back the final 1,000 barrels from their wholesalers for tasting rooms sales).
The pros:
the bill allows Class 5 breweries, which make more than 22,500 barrels a year, to provide as much as 18 oz. samples during brewery tours or promotional events.
sell to-go beer as long as the consumer has participated in a guided tour, promotional event or other organized brewery event.
sell beer produced under contract through the brewery's taproom and retail space as well as beer that wasn't manufactured on-premise (collaboration beers, contracted-out production)
grandfathers in the hours of existing taprooms and new ones that have filed a notice with the Alcohol and Tobacco Trade Bureau prior to April 1, 2017.
D.C. Beer Blog also breaks down some of the cons, including giving county authorities the power to prohibit all on-premises consumption; requiring breweries making more than 1 million barrels a year to buy back beer from a wholesaler to sell in taprooms; limiting Class 5 breweries that filed a notice with the TTB after April 1, 2017, to hours of 10 a.m. to 10 p.m.
Meanwhile, the fight for more modern laws continues. The Capital Gazette reported that Maryland Comptroller Peter Franchot is assembling a task force of consumers, restaurateurs, distributors, retailers to examine the state's liquor laws.
However, reform may be an uphill battle as Maryland Senate President Thomas V. Mike Miller Jr. seems content with H.B. 1283.
"Ninety-eight percent of the brewers, 98 percent of the wholesalers, 98 percent of the retailers love this bill (HB 1283) that was passed," Miller said during an interview on WAMU's Kojo Nnamdi Show. "It was a great bill, it was a consensus bill. Plus it brought a whole new industry to Baltimore County. It brought Guinness. Guinness, Guinness Light, Guinness Stout… for tasting rooms, for tourism. Everybody loved this bill except Peter Franchot [who] felt shut out, because he wasn't a part of the consensus. And, like I say, he's like a voice wailing in the wilderness. He can't make laws, he can't sponsor laws, he can't pass laws, and he's got nothing to do but collect the taxes. And that's what he should be focused on."
Some called into question the Miller's claims that 98 percent of the brewers liked the bill.
"What brewers and/or breweries have you talked to?" Kevin Blodger of Union Craft Brewing said. "Because I don't know of one brewer who loves this bill. In fact, most I know hate it and the fact it has made Maryland a laughingstock in the beer world."
North Carolina's Self-Distribution Fight Continues
The stripped down version of House Bill 500 in North Carolina is still alive in the state's Legislature. The bill, which originally included a provision to allow breweries to self-distribute up to 200,000 barrels annually before being required to sign with a distributor that has since been stripped out, now includes a provision to allow "farm breweries" to sell beer even in dry counties, according to WRAL.com.
The North Carolina Brewers Guild looked at other provisions still alive in the bill, including allowing sampling on the production side for sensory analysis and quality control; mirroring state and federal laws for off-site storage; legalizing crowlers. The bill still has several committee hearings to go.
Meanwhile, Indyweek found that the Wholesalers Association and individual distributors gave $53,000 to 16 of the 26 House Alcohol Beverage Control committee members last year.
Radio station WFAE profiled Olde Mecklenburg Brewery, which is leading the fight against a requirement that breweries sign with a distributor once their production reaches 25,000 barrels annually. Of note, if the brewery hits the 25,000-barrel threshold this year, which it projects it might, the brewery said it would be forced to layoff 15 employees who sell and distribute its beer.
In other North Carolina beer news, the News & Observer looked at breweries that have shuttered including Durham's Triangle Brewing Co. in April 2016. Now, one of Triangle's co-founders, Rick Tufts, is planning a second brewery, Gimghoul Brewery and Bottle Co., in Carrboro that will be completely built around taproom sales.
"The breweries that are going to be successful are the ones that keep control over their beer and can grow internally in the market that they're in, where they're self-distributing and not putting a lot of the money into distributors or bottling and canning lines," Tufts told the outlet.
Draft Line Brewing Co. in Fuquay-Varina is slated to close Saturday, April 29. The brewery had been open since 2014. The Mason Jar Tavern is reportedly taking over the space and renaming it the Mason Jar Lager Co., which is expected to open in the summer.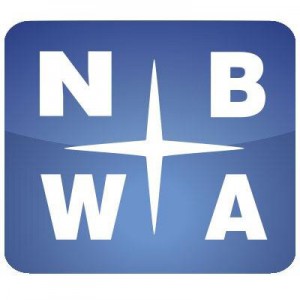 Purser: Consumer Choice at Risk
The success of taproom sales — which accounted for about 9.4 percent of small and independent breweries' sales last year — is causing headaches for wholesalers.
National Beer Wholesalers Association president and CEO Craig Purser addressed the problem in a column titled "the new reality for retailers," noting the blurred lines between suppliers and distributors.
"Beer industry overall sales are traditionally flat to up 1 percent," Purser wrote. "However, the fastest growing sales in the beer industry have been sales outside the three-tier system, specifically beer sold on brewery-owned premises."
And it's not just small brewers who are taking advantage.
"The largest international brewers have noted this small brewer trend and are now doing the same thing," Purser wrote. "Anheuser-Busch InBev has bought numerous craft breweries in the last couple years and all of them have taprooms, which makes the company the fastest growing taproom brewery. Constellation's Ballast Point has noted plans for increased retail operations. And now Diageo is getting in on the game with a reported Guinness taproom slated to open in Maryland."
These moves aren't just hurting the middle tier, Purser wrote.
"Distributors' retail customers are losing sales and are not happy that their suppliers are no longer their partners but now are competitors," he wrote. "The common agreement that the three-tier system is the best path to the consumer is being challenged. Suppliers see money in bypassing the distribution and retailer tier, despite the long-term implications."
Skol Hires Female Illustrators to Remake Sexist Posters
Earlier this month during the Craft Brewers Conference, the Brewers Association announced plans to crack down on offensive beer labels.
Before the BA made the announcement, Brazilian beer brand Skol had already begun to atone for its past sins. The company hired female illustrators to remake its past posters, which featured scantily clad women.
"These images are part of our past, but the world has evolved, and so has Skol," a video in the campaign announces. "This doesn't represent us anymore."
Ad Week featured the results, which you can see here.