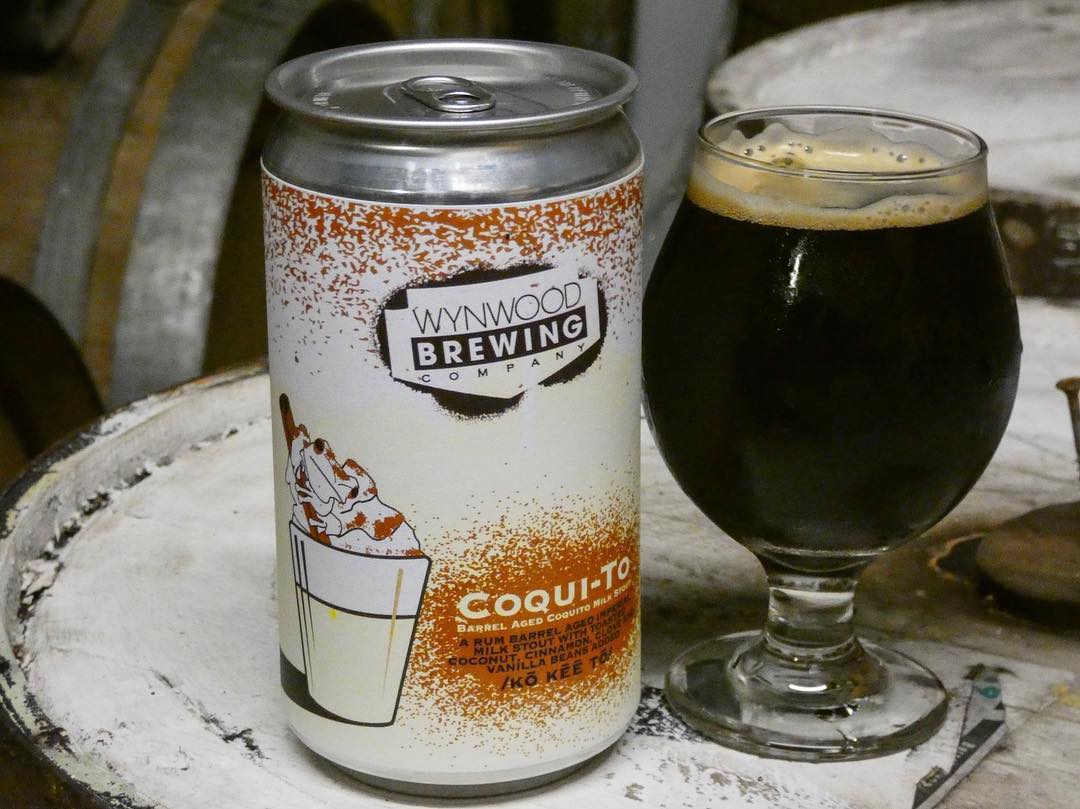 MIAMI — Wynwood Brewing Company (WBCo.) is releasing Coqui-To Barrel-Aged Milk Stout, a festive new brew inspired by Puerto Rican holiday traditions. The beer will be released at a Tap Room event on Friday, November 24 from Noon to Midnight, as our kick off to the holiday season.
Our brewers were inspired by Coquito, a traditional Puerto Rican drink known as Puerto Rico's eggnog, made with rum, coconut milk, sweetened condensed milk, vanilla, cinnamon, and cloves.
"We've been wanting to make this beer for a long time," said Wynwood Brewing Founder Luis Brignoni. "Coquito is something my family always enjoyed during the holidays. Now that we have more production space to brew and barrel-age, we can offer a taste of this Puerto Rican tradition to our fans."
Coquito roughly translates to "little coconut," and it is also a reference to the Coquí, a species of singing frogs known for their distinctive 'ko-kee' call that serve as a symbol of Puerto Rican identity. "Who knows—maybe you'll even hear the song of the Coquí while enjoying the flavors of this unique treat," Luis joked.
Coqui-To will be released at the Wynwood Brewing Company Tap Room on Friday, November 24 at noon. Guests can enjoy the limited-release beer on draft or purchase 750ml crowler "shorty" cans for $20. The event will also feature a special brewery tour of Miami's first craft production brewery showcasing the barrel-aging process for Coqui-To. Check out our official event page on Facebook, and join us for this limited-edition taste of the Puerto Rican holiday season.