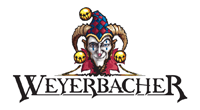 Easton, PA — On Tuesday, October 13, Weyerbacher Brewing Company introduced Double IPA #1, the first release from its new IPA series.
Weyerbacher's new IPA series will bring IPA fans four new IPAs each year. Simply called IPA or Double IPA, this revolving small batch series is a great way to enjoy the freshest Weyerbacher IPA. Each new recipe will feature different hops that have been carefully selected by Weyerbacher's brewers.
Double IPAs will be released in Fall and Winter, while IPAs will be released in Spring and Summer.
Double IPA #1, 9% ABV, features Cascade, Simcoe and Mosaic hops. Complex and refreshing, this brew has a piney and herbal aroma. Tropical fruit and berry mesh with citrus notes to create a well-rounded profile.
In addition to The Tap Room release on Tuesday, October 13th beginning at 12:00 pm, Double IPA #1 will be available in select markets. Available the week of October 12th in Pennsylvania, Florida, Maryland, Michigan and New Jersey. Available the week of October 19th in Connecticut, upstate New York and North Carolina.
About Weyerbacher:
Established in 1995, Weyerbacher Brewing Company was founded in the historic city of Easton, Pennsylvania. The brewery is dedicated to making bold, innovative beers that challenge style boundaries.