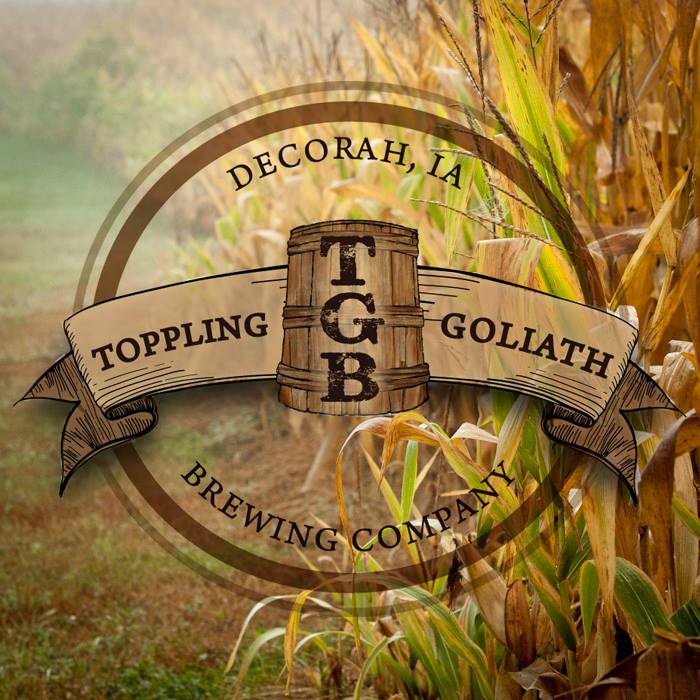 Decorah, Iowa — Toppling Goliath Brewing Company President Clark Lewey is pleased to announce that that a distribution agreement has been reached with Johnson Brothers to distribute its beers throughout the State of Nebraska.
"This is a great day for beer lovers throughout the State of Nebraska," said Todd Johnson, COO of Johnson Brothers, which also distributes Toppling Goliath in Minnesota and Iowa. "Their beers are fantastic and we couldn't be more excited to introduce them to the Nebraska market."
Toppling Goliath is no stranger to success. They have won dozens of awards and are consistently ranked as one of the best craft breweries in the world. Three of their beers are listed in the top 50 beers on Beer Advocate. Later this fall, Toppling Goliath will be looking to begin building its second new brewery with an estimated completion date of June of 2016. This will more than double the current capacity and the new location will have much needed acreage for future growth.
"I am so proud of the hard work our team at TG has put in since we started 6 years ago," said Lewey. "Continuing our partnership with Johnson Brothers will insure we will be able to bring our brands to more folks throughout the region."