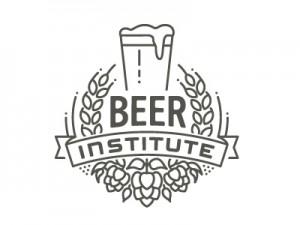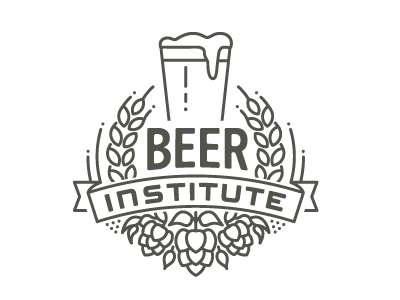 Executives from the nation's largest domestic and import beer companies convened on Capitol Hill today, taking part in a day-long meeting featuring presentations and panel discussions from industry leaders, legislators and lobbyists alike.
The speakers, including U.S. Rep. Steve Womack (R-AR), Beer Institute CEO Jim McGreevy, and Anheuser-Busch CEO Joao Castro Neves, spoke on a myriad of issues impacting operations like A-B InBev, MillerCoors, Heineken USA and Constellation Brands, among others.
Included on the agenda were discussions of industry wide tax reform (as outlined in the bipartisan Craft Beverage Modernization and Tax Reform Act), FDA menu labeling disclosures and the Beer Institute's newly established federal "Beer PAC."
Painting the political picture, Womack welcomed BI members and outlined some of the more imminent congressional priorities, which ran the gamut from the Iran nuclear deal to the bubbling controversy over flying the Confederate battle flag on state grounds. Womack said, given all the issues lawmakers are currently preoccupied with, it's up to stakeholders to keep ringing the bell on tax reform.  
"Continue to do what you do now, and that is enlighten members," he said. "They're not going to know a lot about this. Their time is consumed right now with all of the issues I've just broached and trying to also position themselves for their reelection."
Neves, the newly appointed chief of the world's largest beer company's North American business, said he has confidence in the bill's chances thanks to some long-awaited compromise. For years, the Beer Institute and the Brewers Association disagreed over the best way to reform the tax code and backed competing bills. This past June, the two sides came together in support of the Craft Act introduced by U.S. Sen. Ron Wyden (D-OR).
"For almost a decade, the industry was divided," said Neves. "Victory is now within our reach, and when that day comes I hope to see you all at the ceremony."
The bill has thus far secured 74 co-sponsors in the House and 15 more in the Senate.
Tax reform wasn't the only thing on tap, however. McGreevy also updated members on the creation of a newly created national Political Action Committee, a move that McGreevy described to Brewbound as "another arrow in the quiver."
"There are a lot of ways you can participate in the political process in Washington D.C.," he said.
PACs are groups organized for the purpose of advancing legislation and raising money to elect political candidates. Those with more than 50 contributors can give up to $5,000 to individual candidates and $15,000 annually to any national party committee once it has been registered for at least six months and made contributions to five or more federal candidates.
"We want to use the PAC to support candidates that support beer," he said.
The BI filed its statement of organization on August 7, according to records found on the Federal Election Commission website.  
McGreevy wouldn't detail how much the organization will look to raise via the Beer PAC, but said he hopes it will be "fully operational" by before the start of 2016.
The National Beer Wholesalers Association and New Belgium Brewing also operate federal PACs.
And although it was discussed only briefly during the general session, the issue of FDA menu labeling requirements is one that the BI is paying close attention to. Chain restaurants and foodservice establishments with 20 or more locations will soon be required to disclose caloric value and supplementary health criteria of beer, as well as other food and drinks, sold on-premise.
In July the FDA extended the compliance period from Dec. 1 2015 by one year (to Dec. 1, 2016), and said it would provide a draft guidance document "that provides answers to some of the more frequently asked and crosscutting questions" posed by stakeholders. It was promised by August, but isn't there yet.
"The FDA guidance document regarding beer labeling should have been out already, but it is not," McGreevy told Brewbound.
Nevertheless, Joy Dubose, the BI's newly appointed senior director of science and external affairs, briefed ex-officio board members on the topic during a closed-door meeting, McGreevy told Brewbound.
"There is a lot of information that is coming out pretty fast," he said. "Brewers large and small will have to be on top of this. It is a relatively new topic, so people are still trying to get their arms around it."