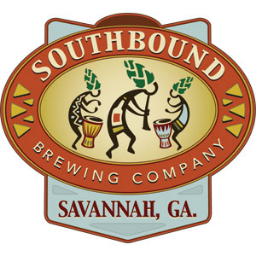 SAVANNAH, GA – Southbound Brewing Company will be tapping a special Small Batch Release Saison, 1000 Thrills, brewed by local beer connoisseur, Trent Stone, on October 29th. Stone was invited to brew with Southbound as he was approaching his 1000th unique craft beer review on Untappd. This light bodied and refreshing Saison was designed by Stone and was brewed at Southbound using cucumber and mint. The Brewery will be tapping the keg during our regular tours on the 29th at 5:30pm; the 21+ public is invited to part-take in this release party.
Carly Wiggins with Southbound says, "We are so excited to be apart of Trent's 1000th beer premier and even more proud to be a part of his first brewing experience. It's always incredible watching someone's love for craft beer grow and we've been lucky enough to travel on this journey with Trent. He is truly a supporter of local and a lover of craft. We can only hope to be apart of his next 1000!"
Trent Stone adds, "I was approaching 1000 unique tastes of craft beer and has asked Carly which beer I should select for this milestone. I was floored when she said, without hesitation, 'you should brew your own beer at the brewery'. Never having brewed a beer before in my life, I only had a general understanding of the process. Carly and Smith were very helpful and encouraging. This is what the Craft Beer Community is all about: sharing, inclusion, and creating memorable experiences. Thank you again to the whole Southbound team for this incredible opportunity."
For more information about Southbound Brewing Company, visit www.southboundbrewingco.com
About Southbound Brewing Company
Southbound Brewing Company is the first production microbrewery located in Savannah, Georgia. Southbound launched our first brew in the state in mid May 2013. We aspire to become the most innovative and exciting brewery yet. By bringing the American craft beer revolution to Savannah's back door (and front porches), we hope to cater to the tastes of the South by tantalizing your taste buds and keeping things interesting!
Anyone interested in learning more about Southbound Brewing Company is encouraged to visit the Brewery during our public tours, Wednesdays through Fridays from 5:30pm — 7:30pm and Saturdays from 2:00pm — 4:00pm. For more information, please call 912.777.3686 or visit us at
www.facebook.com/southboundbrewingco or
www.twitter.com/southboundbrews