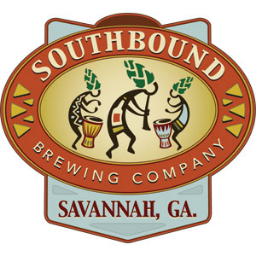 Savannah, GA — South Carolina beer enthusiasts have something to look forward to this winter! Southbound Brewing Co., South Georgia's only production microbrewery located in Savannah Georgia will be expanding to its neighboring state South Carolina. The brewery will expand distribution to a limited portion of the state including Hilton Head, Bluffton, Beaufort, and Charleston. South Carolinians will see the Southbound rollout in mid November. Expansion throughout the remainder of the state will continue into 2014.
Southbound Brewing has entered into distribution agreements with Lee Distributing of the Reyes Beer Division. Lee Distributors sells and distributes nearly 5 million cases of some of the world's best-known and loved brews along with a number of great craft beers to nearly 2,000 accounts along the Southeast coast of South Carolina and the seven surrounding counties. The company operates from two warehouses, one in Charleston, South Carolina, and a branch facility in Beaufort, South Carolina.
Smith Mathews, Brewmaster of Southbound Brewing Co. is thrilled about the South Carolina expansion. He notes, "We are eager to expand our sales territory to the Low country of South Carolina and are looking forward to sharing our locally crafted beers with our neighbors across the river."
Lee Distributing will launch with two of the companies three mainstays, the Iron Lion Pale Ale and the Scattered Sun Belgian Wit. They will also be launching with the companies first seasonal, the Day Trip'eler a Belgian Style Tripel. This seasonal is currently sold out in the state of Georgia. Southbound Brewing Co.'s newest seasonal will be released this December. The winter seasonal, Moonlight Drive, is a Belgian Imperial Coffee Stout. Southeast Georgia's only production microbrewery teamed up with local Savannah coffee roasters, PERC Coffee, to create this special blend. Residents will be able to snag this 8.5% ABV brew on draft and in 22 oz. bottles in December.
About Southbound Brewing Company
Southbound Brewing Co. located in Savannah, Georgia is Southeast Georgia's only operating production microbrewery. Brewing their first batch in April 2013, the brewery hosts a 6,000 bbl. capacity in its 13,000 square foot warehouse. Co-founders Smith Mathews, Brewmaster, and Carly Wiggins, Marketing & Sales Director, have a passion for their craft and hope to continue to push our interesting and unique brews throughout the southeast. The two got their start at Sweetwater Brewing Co. in Atlanta, then assisted in opening a smaller brewery in South Carolina before moving onto Southbound in Savannah.
For more information, visit www.southboundbrewingco.com, facebook.com/Southboundbrewingco, or follow us on Twitter at twitter.com/Southboundbrews.