Atlanta's New Realm Brewing has won a bid to acquire the brewing equipment assets currently located inside Green Flash Brewing's former production facility in Virginia Beach, sources told Brewbound.
Nick Dove, executive vice president of Heritage Global Partners, the auctioneer, confirmed to Brewbound that New Realm "acquired the assets" but he declined to share any other details of the auction, which closed on April 11.
Financial terms of the transaction were also not disclosed, however, a source involved in the bidding process told Brewbound that the equipment could have been sold for more than $4 million.
New Realm's plans for the brewing equipment are unclear as of press time. It is also unclear whether New Realm will reopen in Green Flash Brewing's former space, or if it will transport the assets to another location.
New Realm officials did not return calls for comment prior to publication of this story.
A call to the Jerry Miller, the CEO of the Miller Group, which owns the Virginia Beach property, also went unreturned.
Green Flash originally opened the 58,000 sq. ft., $20 million Virginia Beach brewery, which is capable of being scaled to 100,000 barrels, at the end of 2016. However, in late March, the San Diego-headquartered craft brewery announced that it would immediately cease operations at the facility and terminate 43 employees.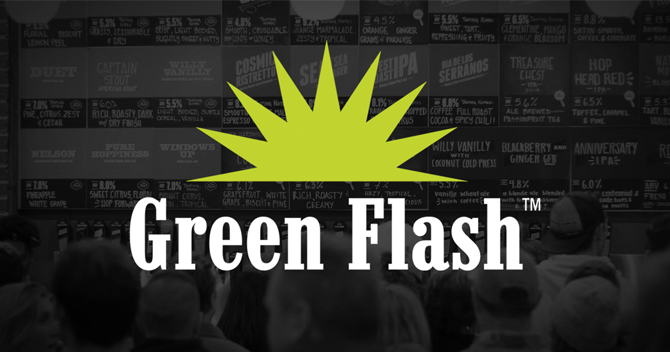 In a conversation with Brewbound earlier this year, Green Flash founder Mike Hinkley said the company took on a "considerable amount of debt" to build the Virginia Beach brewery, a decision that ultimately led to a sale of the company.
Earlier this month, Hinkley announced that the brewery's primary lender, Comerica Bank, had "foreclosed on its loans" and sold the company's assets to a new investor group, WC IPA LLC, via a foreclosure sale. Those assets, however, did not include the Virginia Beach brewery, which the bank put up for sale via an online auction on March 23.
The assets featured in the auction run by Heritage Global Partners included a 50-barrel brewhouse, 15 fermentation tanks ranging in size from 20 to 250 barrels, an automated glass bottling line, a KHS keg line and other brewery equipment.
So who is behind the recently launched New Realm Brewing? Former Stone Brewing brewmaster Mitch Steele and ex-Anheuser-Busch executives Carey Falcone and Bob Powers opened the new brewery in Atlanta's Beltline corridor in early January.
Steele previously told Brewbound that the Georgia-based beer company planned to scale production at its 20,000 sq. ft. brewery and restaurant to 20,000 barrels annually.In February, Falcone, New Realm's CEO, purchased a piece of land in Charlotte, North Carolina, for $5 million. At the time, a New Realm spokeswoman told Brewbound that the property is "part of a long-term strategy in order to prepare for future development."