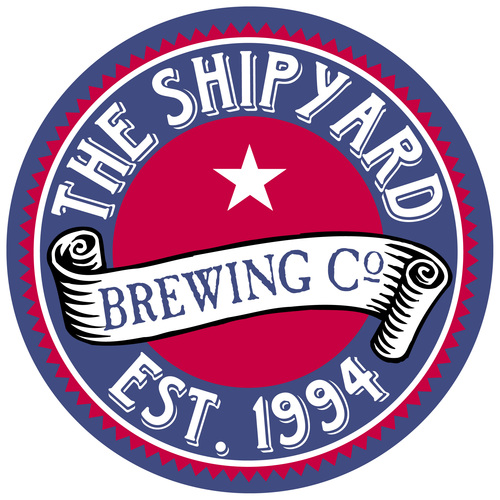 Fred Forsley, the founder of the country's 15th largest craft brewery, is so excited about the growth of the craft category that he struggled to find another adjective to describe it.
"Our industry is going through a variety of exciting times," he told Brewbound. "The last few years have been fun and I get excited about the energy from consumers. It's exciting to see the growing interest from all age groups."
All that excitement has Forsley, 53, reinvesting in new capacity and scaling back sales, marketing and distribution responsibilities from Shipyard's master distributor, Total Beverage Solutions.
"They have been a great partner for us," he said. "I've never had to think about the states that we aren't 'focused' on and it is a great resource for small brewers that may not want to deal with shipping beer into a lot of states."
But as Shipyard has grown, so have its needs. Beginning January 1, the company will take back control of sales and marketing initiatives for its Shipyard and Sea Dog brands in 15 states: Pennsylvania, Delaware, Maryland, West Virginia, Virginia, North Carolina, South Carolina,Georgia, Tennessee, Oklahoma, Texas, Colorado, Arizona, Utah, Nevada and Washington D.C.
Total Beverage Solutions will remain Shipyard's master distributor in about 15 other states in places like Ohio, Illinois, Louisiana and New Mexico.
The change, Forsley said, was based on both logistics and representation in the marketplace.
"It is easy for us to ship beer, on the eastern seaboard, from Maine to Florida," he said. "In the case of Colorado, it is a mature craft market and our style of beer isn't totally represented. We will have some additional focus there and it is a stopping point on the way to California as far as logistics go."
It's not the only change ahead for Shipyard, which sold over 158,000 barrels in 2012. The company is butting up against capacity constraints at its headquarters in Portland, Maine, and Forsley said he's constantly analyzing solutions.
"With the extra demand in Florida and the southern states, we need to look for extra capacity," he said. "I had been looking for space when it dawned on me that I could take our old 20-barrel brewing system, which had been in the Orlando airport, and recommission it for use at our Clearwater brewpub."
Forsley said he plans on reducing the size of an outdoor deck to accommodate the expansion and will also install kegging and bottling equipment. Shipyard also plans to contract with a mobile canning company for the packaging of beers like Export and Pumpkinhead.
With capacity nearing 180,000 barrels in Portland, and smaller production coming from the company's nine brewpubs, Forsley said total company-wide capacity surpasses 200,000 barrels.
But that doesn't mean he's stopped looking for additional space.
"We are always looking at capacity," he said. "I am looking at what is going on around the country and we definitely want to continue to grow with a controlled plan, but we are keeping our eyes and ears open."
Shipyard will soon release a number of new products, including a Black IPA, a sessionable American Pale Ale and an experimental beer called Sunfish under the Sea Dog label.