Sodastream Launches Homemade Beer System
At-home soda kit maker Sodastream yesterday announced the launch of its inevitable line-extension, the "Beer Bar."
Known for its home beverage carbonation system — which enables consumers to "transform" ordinary tap water into flavored creations with the help of a range flavored concentrates — Sodastream's latest creation will give drinkers a chance to "concoct crafted beer in seconds" by adding alcoholic concentrate to sparkling water.
The move, according to CEO Daniel Birnbaum, was made in an attempt to serve the growing trend of home crafted beer.
The company's first concentrate, "Blondie," is a light beer that contains 4.5 percent alcohol by volume and has a "smooth authentic taste."
We're not sure exactly what authenticity tastes like, but we're pretty positive that bona fide cicerones and world-class brewmasters will be able to detect it on their palates.
Beer Bar is currently available in Germany's online store at retail locations in Switzerland..
Boston's Night Shift Brewing to Expand
Boston-area craft brewery Night Shift — known for its popular Santilli IPA, which won a bronze medal at the 2016 World Beer Cup — recently secured a $3 million loan to more than double its current capacity.
With the help of financing from Eastern Bank, the brewery said it expects to add 11 new 60-barrel fermentation tanks, one 120-barrel brite beer tank and 10,000 barrels of annual capacity in the coming year. In addition to boosting fermentation capacity, the company also plans to install a grain silo, a PakTech "Multipack Applicator" for its canning line and a whirlpool vessel to the its current two-vessel brewing system, items that will increase brewery efficiency.
In a press release, the company said it also plans to build a temperature-controlled barrel storage room capable of holding 400-plus barrels.
"It basically allows us to amp up our production and put money into quality control processes around the brewery, as well," co-founder Michael Oxton told Boston Magazine last week.
Alltech Brewing Eyes Expansion in Mexico, Asia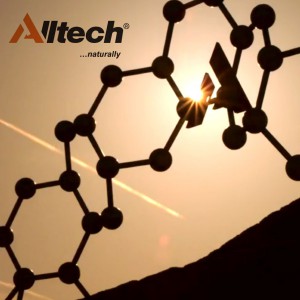 Lexington, KY's Alltech Brewing and Distilling Company — best known for its Kentucky Bourbon Ale brand — is planning to refurbish a small brewhouse and move it to Mexico.
At a company meeting last week, Alltech owner Pearse Lyons, who founded the global biotech company by the same name, said he was planning to open a Mexican outpost in 2017.
The decision to expand South of the Border follows other international moves for Alltech, which last year acquired two small breweries in Ireland and England.
According to the Lexington Herald Leader, Alltech will operate six breweries following the Mexico expansion. In addition to its Lexington facility, the company also has outposts at Western Kentucky University in Bowling Green and one under construction in Pikeville, KY.
Pearse Lyons' son, Mark, who sells the company's products in China, also told the newspaper that Alltech is considering an expansion in Asia.
Majority of U.S. House Supports Beer Tax Reform
The Craft Beverage Modernization and Tax Reform Act (CBMTRA) — legislation that would lower excise taxes on all brewers, importers, distillers, cider producers and winemakers and is jointly backed by the Brewers Association and the Beer Institute — now has majority support in the U.S. House of Representatives.
North Carolina Rep. David Rouzer became the 218th co-sponsor of the CBMTRA last week, according to a press release.
"I want to thank Rep. Rouzer as well as the 217 Republican and Democratic House members from Maine to Miami who are standing with America's beer industry and supporting legislation that represents a fair, broad and bipartisan solution to a decades-old problem," Beer Institute president Jim McGreevy said via the release.
As written, the CBMTRA — which according to govtrack.us currently has 221 co-sponsors in the House and a 9 percent chance of being enacted — would reduce the federal excise tax to $3.50 per barrel on the first 60,000 barrels for domestic brewers producing fewer than 2 million barrels annually. It would also reduce the federal excise tax to $16 per barrel on the first 6 million barrels for all other brewers and all beer importers.
"We're grateful for the degree of support behind this bill, which will have a profound impact on the breweries in this country that are actively contributing to our culture and economy," added Brewers Association CEO Bob Pease.
Senate companion bill (S.1562) also has 43 co-sponsors and a 1 percent chance of being enacted, according to govtrack.us.
Wynne Odell Elected to BA Board
As part of a special election, Brewers Association voting members recently elected Odell Brewing Company co-founder Wynne Odell to the organization's board of directors.
Odell fills the vacant position left by Devils Backbone co-founder Steve Crandall, who resigned from the post in April following the sale of his company to Anheuser-Busch InBev.
Odell, a former member of the Brewers' Association of America board and a member of the Colorado Brewers Guild board since 2012, will join the BA board for its meeting in Washington D.C. in June.