Sierra Nevada Inks Deal with Sacramento Kings
Sierra Nevada Brewing Company has agreed to a 10-year partnership with the Sacramento Kings, giving the country's third largest craft brewery a significant presence and its own branded outpost inside the NBA team's new arena in downtown Sacramento.
Announced yesterday, the partnership includes an agreement to sell a variety of Sierra Nevada beers throughout the multi-purpose arena, and the creation of an open-air lounge — dubbed the Sierra Nevada Draught House — situated above the grand entrance.
"Sierra Nevada has long been recognized as a great California brand, and a pioneer in sustainability and environmental responsibility," Sacramento Kings President Chris Granger said via a press release. "They are a great partner to have as we prepare to open Golden 1 Center and we are proud to offer our visitors a nationally-renowned product crafted in our region."
Another perk of the deal? Sierra Nevada and Michael Tuohy, the executive chef and general manager for Legends Hospitality, which services the Golden 1 Center, have created a new blond ale that will be served exclusively at the new Draught House.
Brewed with whole cone Crystal and Chinook hops, the new sessionable offering features a "citrus, floral aroma" that is "accentuated by mandarin and lemon peel," according to the release.
BrewDog USA Raises $1 Million
$1 million down, $49 million to go.
In just three days, Scottish craft beer maker BrewDog raised $1 million from more than 1,200 investors to help fund its new U.S. craft brewery operation in Columbus, Ohio.
Launched last Thursday, the Equity for Punks campaign gives non-accredited U.S. investors an opportunity to purchase shares of the company's U.S. business at $47.50 each; BrewDog is requiring investors to purchase a minimum of two shares.
"This unprecedented response to our first crowdfunding round in the States shows the demand for our beer in America, and sets us up with a community of like-minded individuals ready and waiting to help us make our US business an explosive success," the company wrote on its website.
Schlafly Trademark Dispute Over…For Now
After a long four-year battle, the St. Louis Brewery can finally move forward with its efforts to trademark the name "Schlafly" for use in beer.
In a decision last week, the U.S. Patent and Trademark Office dismissed objections from 91-year old Phyllis Schlafly — a controversial conservative activist most famous for her successful campaign against the ratification of the Equal Rights Amendment to the U.S. Constitution — who had argued that the brewery, founded in 1991 by her nephew, Tom Schlafly, shouldn't be allowed to trademark a name made famous by the outspoken founder of the Eagle Forum interest group.
Her son, Dr. Bruce Schlafly, had also filed an opposition to the brewery's 2012 trademark registration, arguing that association of the Schlafly name with Alcohol could negatively impact his medical practice.
In the consolidated proceedings, however, the Trademark Trial and Appeal Board (TTAB) determined that St. Louis Brewery had "shown that it has established, over more than two decades, a substantial business and has vigorously promoted its beer under the mark SCHLAFLY in such a way as to have created, among its customers, an association between its mark and its goods. We find, therefore, that Applicant's mark SCHLAFLY has become distinctive of Applicant's goods within the meaning of Section 2(f) and is accordingly entitled to registration on the Principal Register."
The decision doesn't automatically award the Schlafly trademark to the brewery, however, and Phyllis Schlafly's attorney (and son), Andy Schlafly, indicated to the St. Louis Post-Dispatch that he would consider an appeal.
"We'll probably appeal it to a court to have a court apply the statute more strictly," he told the news outlet.
Boston Beer Launches National Campaign for Truly Spiked & Sparkling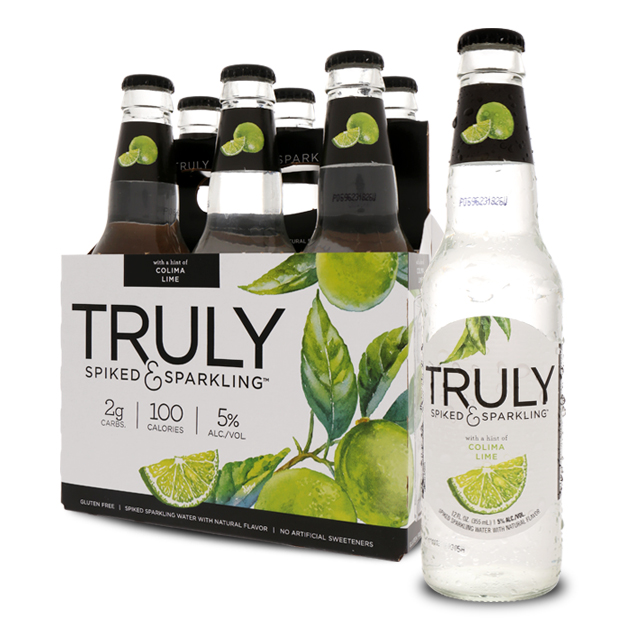 Boston Beer Company this week debuted a national television and radio ad campaign for its newest product line — Truly Spiked & Sparkling.
Originally launched in just 15 states back in April, the 5 percent ABV, 100-calorie spiked sparkling waters rolled out nationally in May and are currently ranked as the no. 1 selling hard seltzers in the U.S., according to Boston Beer (which cited data from market research firm IRI Worldwide).
"We're hearing from drinkers that they love its crisp, refreshing qualities, so we wanted to bring those aspects to life for people who may not be as familiar with Truly Spiked & Sparkling," Sean O'Hanlon, Boston Beer's New Brand Execution Manager said via a press release. "National cable TV and radio advertising was a natural next step, and we're looking forward to seeing where it takes us."
Boston Beer is one of three New England-based companies now making a run at alcoholic seltzers. In addition to widespread availability of Boathouse Beverage's Spiked Seltzer brand, craft beer maker Wachusett Brewing is also pushing its own line of Nauti Seltzers in Maine, New Hampshire, Massachusetts, Rhode Island, Connecticut, New York, New Jersey, Maryland, Virginia, and Wisconsin. That brand will soon hit Ohio, Illinois, Georgia, and Florida, the company recently announced.
Brewbound also recently noticed that Mark Anthony Brands, which makes and markets the White Claw Hard Seltzer brand, has begun paying for sponsored posts on Instagram.
Boston Beer's Truly advertisement, published on YouTube today, is below.