New Jersey AG Says Hunterdon Ignored Credit Regulation for 700 Customers
Last week, Brewbound reported on a $2 million settlement reached between the New Jersey Division of Alcoholic Beverage Control (ABC) and beer wholesaler Hunterdon Brewing Company, a subsidiary of Sheehan Family Companies, for trade practice violations.
In officially announcing the fine on Monday, New Jersey Attorney Christopher S. Porrino called the $2 million fine "unprecedented" and "the largest ever imposed on a single wholesale licensee for trade practice violations."
The ABC alleged that Hunterdon had sold draft beer tap systems for "below fair market prices" and hid the charges by mislabeling invoices with "miscellaneous draft charges."
In all, Hunterdon was accused of ignoring credit regulations for at least 700 retail customers.
"Fair market prices exist for a reason," Porrino said in a press release. "The improper trade practices allegedly employed by Hunterdon Brewing threatened to disrupt competition and throw the wholesale industry into disarray. Consumers suffer when these laws and regulations are ignored. The Division's actions ensure that New Jersey consumers will continue to benefit from a stable alcoholic beverage industry."
Last year, the Massachusetts Alcoholic Beverages Control Commission (ABCC) levied the largest fine in state history — $2.6 million — against another Sheehan Family Companies subsidiary, Craft Beer Guild of Massachusetts, for violating state laws that prohibit illegal pay-to-play activities.
Ballast Point Opens Virginia Tasting Room, Kitchen
Ballast Point is getting closer to opening its $48 million East Coast brewing facility. The San Diego-headquartered brewery, which was acquired by Constellation Brands for $1 billion in 2015, announced Monday that its Tasting room and kitchen are now open in Daleville, Virginia.
The retail center features a 14-tap growler filling station, and the dining areas can accommodate about 200 customers with a fast-casual, table-service format.
Later this year, Ballast Point will begin producing beer at the Daleville location, which will feature 100- and 300-barrel brewing systems. The project was first announced in April 2016.
Mikkeller and Three Floyds Open WarPigs Brewing Co. in Chicago
Danish brewery Mikkeller and Indiana's Three Floyds have joined forces to open a WarPigs Brewing Co. outpost in Chicago, according to the Chicago Tribune.
WarPigs beer will be made via a contract brewing agreements with Great Central Brewing Co. in Chicago and Wisconsin Brewing Co. in Verona, Wis., under the watchful eyes of Three Floyds founder Nick Floyd and brewmaster Chris Boggess, the outlet reported.
The two companies opened the original WarPigs brewpub in Copenhagen in 2015. WarPigs will distribute its beer in Chicago via Windy City Distributing and is exploring expanding distribution to Indiana, Minnesota, Ohio and Wisconsin.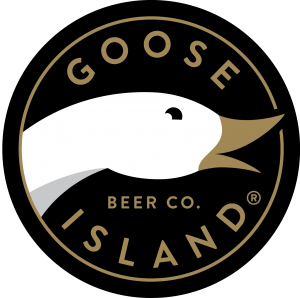 Goose Island Releasing 7 Bourbon County Beers
Chicago's Goose Island Beer Company is planning its biggest Bourbon County Stout release to date. The brewery, owned by Anheuser-Busch InBev, is planning to bring seven different variants to market in 2017, according to the Chicago Tribune.
It's the most Bourbon County offerings the company has ever released at one time, and it comes after a somewhat tumultuous two-year stretch for the highly acclaimed barrel-aged stout producer.
In 2015, Goose Island's Bourbon County Stout offerings were pulled from the marketplace after some batches developed sour notes and off flavors due to Lactobacillus acetotolerans contamination.
The following year, the company only released four Bourbon County beers, which Tribune reporter Josh Noel described as an "unusually small lineup." (Noel has become intimately familiar with the Goose Island brand over the last 18 months and will release a book on the company later this year).
The 2017 lineup includes:
Bourbon County Brand Stout
Bourbon County Brand Coffee Stout
Bourbon County Brand Barleywine
Bourbon County Brand Northwoods Stout with flavors of blueberry and almond
Proprietor's Bourbon County Brand Stout with a bananas Foster flavor
Bourbon County Reserve Brand Barleywine aged for two years
Bourbon County Reserve Brand Stout aged in 11-year-old Knob Creek bourbon barrels
In order to avoid any contamination issues, Goose Island implemented a flash pasteurization process to kill any unwanted bacteria. It also only accepts "fresh" bourbon barrels that are still wet with whiskey.
"Are we confident they're going to be good? Yes," brewmaster Jared Jankoski told the Tribune. "Have we learned (since 2015) and applied what we learned? Yes. I'd be lying if I said I wasn't proud of the work we've done."
Kevin Durant (sort of) Crushing Beers
The Golden State Warriors won the NBA Championship Monday night, and, after dispensing of the Cleveland Cavaliers, the squad cracked open some cold ones in the locker room.
Finals MVP Kevin Durant popped open a few Bud Lights, and the results probably aren't something Anheuser-Busch will be celebrating anytime soon.
Kevin Durant does not like beer. pic.twitter.com/3zt8jhAnro

— ⓂarcusD (@_MarcusD2_) June 13, 2017
Durant also attempted to replicate "Stone Cold" Steve Austin's famed beer bash.
Kevin Durant, Stone Cold Steve Austin beer smash attempt. pic.twitter.com/BzbpcHRAJP

— ⓂarcusD (@_MarcusD2_) June 13, 2017
Hey KD — here's how it's done.
To be fair, Durant told reporters that he hadn't had a beer since February.
"I'm talking too much at this point. I've had a few too many beers. I haven't had a beer since February." – Kevin Durant

— Eric Freeman (@freemaneric) June 13, 2017
H/T: Deadspin