Another Sheehan Family Companies subsidiary will pay a multi-million dollar fine after running afoul of state alcohol regulators.
Hunterdon Brewing Co. has agreed to pay $2 million to the New Jersey Division of Alcoholic Beverage Control (ABC) for failing to maintain accurate records and reporting delinquent accounts.
By doing so, the Whitehouse Station-based wholesaler, which services thousands of retailers across New Jersey and represents craft brands such as Dogfish Head, Stone and Ballast Point, has dodged a 72-day suspension of its liquor license.
According to a "Notice of Charges," Hunterdon was accused of six violations of the state's Alcoholic Beverage Control Act for offenses that occurred between 2013 and 2016, including offering "unequal financing for retailers repayment of draft tap systems."
Additionally, the wholesaler was accused of providing retailers with inaccurate and misleading invoices for "misc. draft charges," which the ABC said did not accurately reflect charges going toward the repayment of installed draft systems. Subsequently, the company didn't keep records of "delivery slips, invoices, manifests, waybills or similar documents" to retailers for a year after the delivery of alcoholic beverages.
Other allegations include failing to maintain a marketing manual describing "the equipment, services and repayment programs offered to retailers," offering retailers an extension of credit beyond 30 days, failing to maintain information transmittals and other credit records for a two-year period, and failing to maintain books of account.
After entering a plea of no contest and agreeing to the consent order on May 31, Hunterdon will pay the ABC fine in four installments of $500,000 . The first payment is due June 15, with subsequent due dates of September 15, 2017; September 15, 2018; and August 15, 2019. However, the final $500,000 payment will be reduced to $250,000 if the company avoids "substantial violations similar in nature to those in this matter."
Hunterdon has also waived its "right to any hearing or appeal whatsoever in connection with these charges."
In addition to the fine, Hunterdon will participate in annual instructional compliance seminars with a law firm, and the company will hire an independent certified public accounting firm, which the ABC will approve, to audit the company's business records, including "invoices, billing, credit, draught beer tap installation, marketing and promotional practices, etc." The CPA will report the findings directly to the ABC Enforcement Bureau.
"Hunterdon has taken steps to educate its employees on the laws and regulations of New Jersey and has established improved record keeping practices to ensure compliance," the company said in a statement released through Thomas B. Schreibel, who previously worked for Sheehan Family Companies as the vice president of government relations and now serves as a partner with Michael Best Strategies.
"Hunterdon fully cooperated with the Division during its investigation," he added.
In a conversation with Brewbound, Schreibel referred to the issues with invoicing as a "paperwork snafu."
"This is just a paperwork and accounting problem," he said. "And we've gone in and corrected it."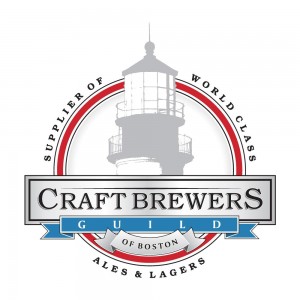 Nevertheless, the New Jersey case is another example of the Sheehan Family Co., which operates 19 different wholesale operations in 13 states, running afoul of a state alcoholic beverage regulatory body.
In early 2016, the Massachusetts Alcoholic Beverages Control Commission (ABCC) levied the largest fine in state history — $2.6 million — against Sheehan subsidiary Craft Beer Guild of Massachusetts, for violating state laws that prohibit unfair trade practices and illegal pay-to-play activities in an attempt to curry favor with retailers.
In that case, the ABCC ruled that Craft Beer Guild "engaged in a pervasive illegal enterprise involving numerous retailers and corporations that spanned at least five years," and went to "great lengths to hide its knowingly unlawful conduct."
In a hearing, Craft Beer Guild admitted to paying bars upwards of $2,000 per tap handle, and in some cases as much as $20,000 annually for the promise of committed lines.
Craft Beer Guild, which is responsible for distributing upwards of 200 craft brands from across the U.S. throughout Massachusetts, is requesting a stay and for the court to set aside the ABCC decision. In the filing, Craft Beer Guild is asking the court to determine that "the penalty, including the fine, was unlawful and require it to be reduced, refunded or, alternatively, recalculated and reduced."
Schiebel told Brewbound that an appeal is still pending, and Craft Beer Guild is in a "holding pattern" after submitting documents to the state's attorney general.