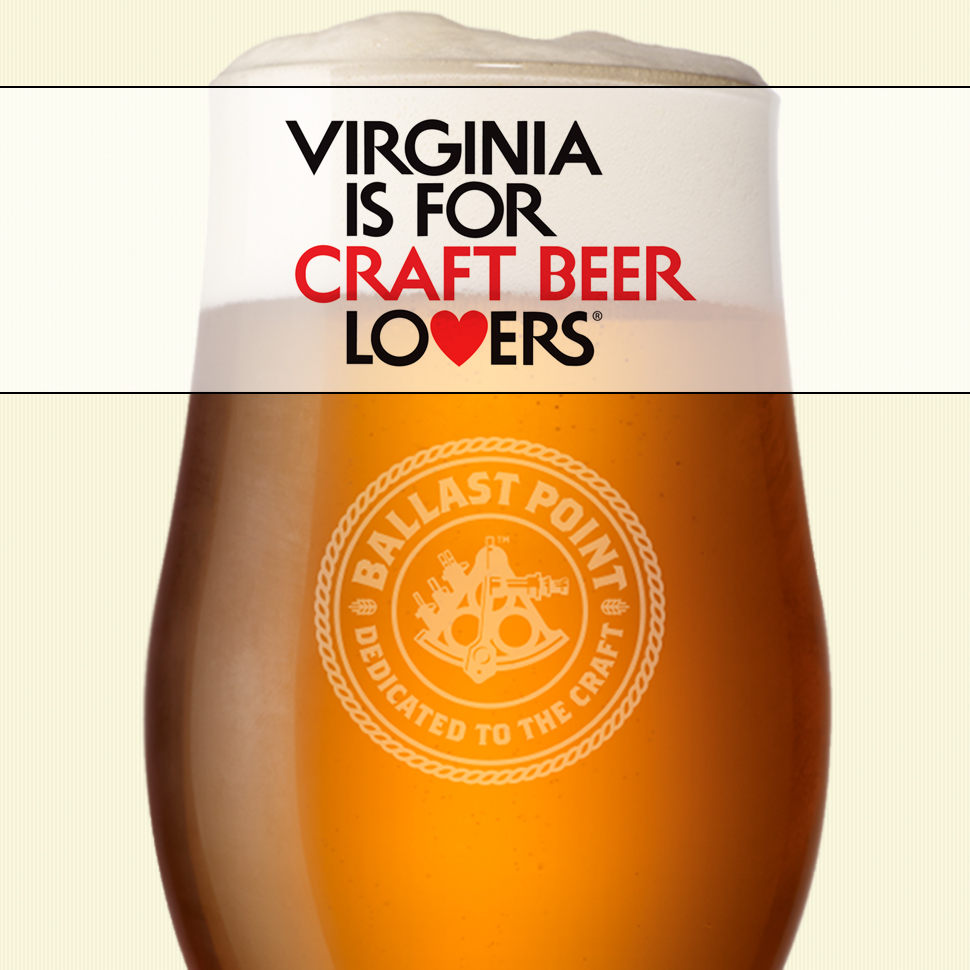 The Commonwealth of Virginia is quickly becoming the San Diego of the East.
Ballast Point today confirmed plans to purchase a massive 259,000 sq. ft. building in Botetourt County, Virginia, where it will build its first East Coast production facility.
According to a press release from the office of Virginia Gov. Terry McAuliffe, the company plans to spend $48 million to build the new outpost. Ballast Point spokeswoman Hilary Cocalis told Brewbound the new location will include a large-scale production brewery, distribution warehouse and retail taproom. The company — which was acquired by Constellation Brands for $1 billion last November — is also considering a restaurant component, she added.
"I am thrilled to announce that Ballast Point Brewing and Spirits will join the Commonwealth's world-class, award-winning roster of craft breweries," Governor McAuliffe said via the release. "Winning this significant project was a top priority, and we are proud that Botetourt County will be home to the company's East Coast brewing operation. Virginia has truly become a leader in the industry and a destination for craft beer lovers."
Specific production capacity figures at the new Virginia facility are still uncertain, Cocalis said, but the space is more than twice the size of Ballast Point's largest "Miramar" brewery in San Diego. At 107,000 sq. ft., that location was responsible for a bulk of Ballast Point's output in 2015, which totaled 277,000 barrels, and has capacity for upwards of 800,000 barrels, according to Constellation Brands CFO David Klein.
The impetus to expand with an even larger facility more than 2,000 miles away, however, was to service demand on the East Coast, Cocalis said.
"In our quest to provide the best quality, freshest beer to all of our customers, an East Coast brewery started to make a lot of sense to us," Ballast Point founder Jack White said in a press release. "We are excited by the opportunity we see in Botetourt County, and we're looking forward to getting to know the local community as we get established there."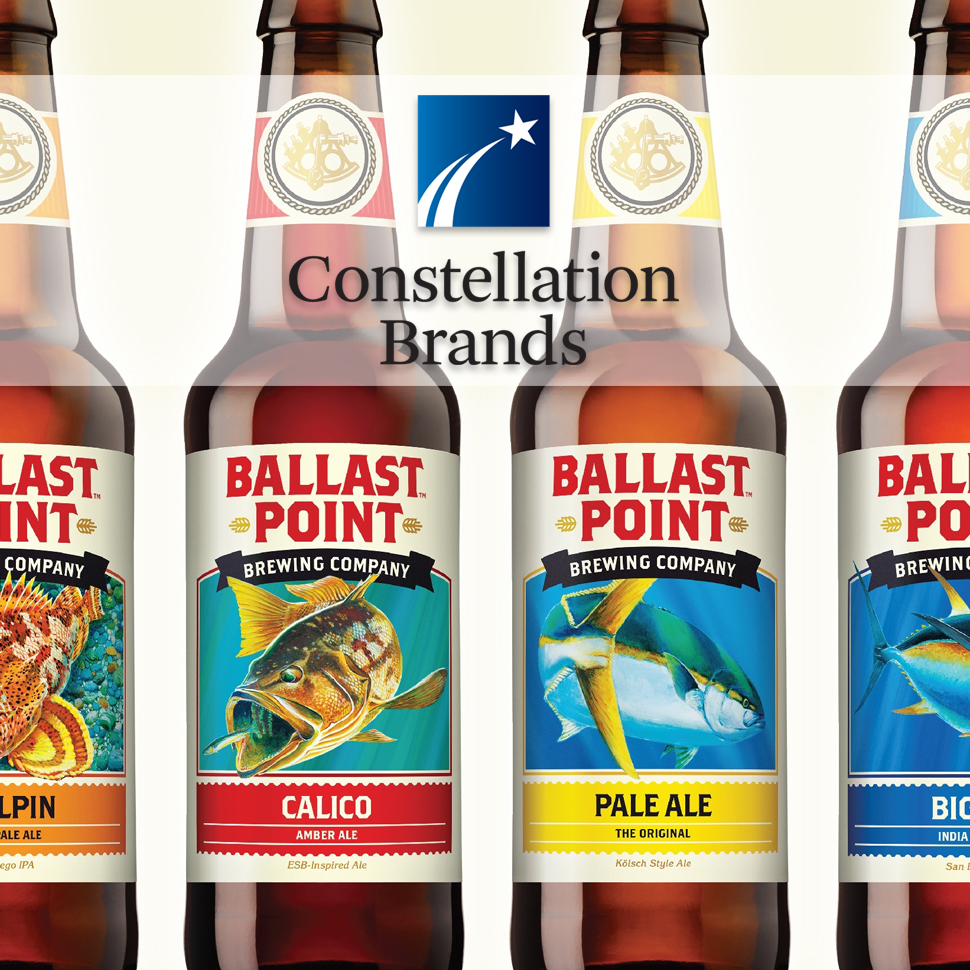 An official construction timeline has also yet to be determined, Cocalis said, but the company expects to gain access to the building in September and hopes to begin building later this year. Some of the company's new brewing equipment has already been purchased, she added.
In an effort to lure Ballast Point to Virginia, Gov. McAuliffe approved a number of incentives, including a $2.4 million grant from the Commonwealth's Opportunity Fund to help Botetourt County with the project.
Botetourt County will provide $1.4 million in tax incentives along with performance grants anticipated at $650,000. The brewery will also be eligible for a $250,000 grant from the Governor's Agriculture and Forestry Industries Development Fund (AFID), and permit fee waivers, a press release said.
"We see this particular project as key to our goals of attracting younger folks to live, work and play in Botetourt," Jack Leffel, chairman of the county's board of supervisors said in the announcement.
Funding for the company's "employee training activities" will be provided through the state's Jobs Investment Program and Ballast Point has committed to creating 178 new positions.
The Roanoke Regional Partnership — an economic development agency representing the counties of Alleghany, Botetourt, Franklin and Roanoke — believes the Ballast Point project will have an overall economic impact of more than $376 million and create more than 540 secondary jobs.
Ballast Point is the third brewery from San Diego to choose Virginia as its expansion site — Stone Brewing Company and Green Flash are slated to open their locations in Richmond and Virginia Beach this summer — and the second top 30 U.S. beer company this year to select the Roanoke area for its East Coast operations. In March, Deschutes announced plans to build a $95 million production facility in Roanoke.
Gov. McAuliffe has made craft beer a significant part of his economic development efforts in recent years and he's been known to travel out of state to recruit breweries. While his pitch for Ballast Point began last September, the Governor also traveled to the Craft Brewers Conference in Philadelphia earlier this month, in part to meet with Ballast Point executives.
A group of representatives from the Commonwealth's economic development committee also attended CBC and even purchased an exhibitor booth to promote Virginia to out-of-state brewers.
Ballast Point already operates five locations in the San Diego area, including its Miramar and Scripps Ranch breweries as well as its Little Italy, Home Brew Mart and Temecula tasting rooms. It is also currently planning to expand into an 11,000 sq. ft. restaurant in Long Beach, according to the LA Times.
Ranked as the 11th largest U.S. craft brewing company in 2015, according to trade group the Brewers Association, Ballast Point production grew 126 percent in 2015. The company sells beer in more than 30 states and already employs more than 500 people.