News that Stone Brewing Company brewmaster Mitch Steele would depart the popular San Diego craft brewery later this month grabbed the headlines this week, and deservedly so — Steele's reputation as an innovative brewmaster with a propensity for brewing assertively-hopped IPAs is well-documented. But he isn't the only one making a change.
CBA Taps Hopworks' Tom Bleigh as new Innovation Brewmaster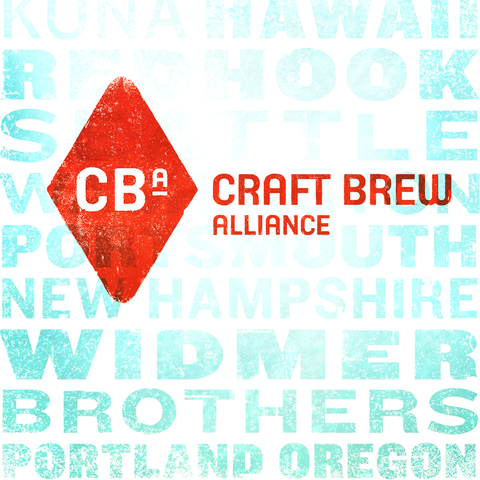 Following the February departure of brewing innovation manager Ben Dobler, Craft Brew Alliance this week announced that Tom Bleigh, the former director of brewery operations at Hopworks Urban Brewery, would join CBA as its "innovation brewmaster."
The newly created position for CBA will broaden product development responsibilities on all of the company's brands, including Kona, Widmer, Redhook, Omission and Square Mile.
Also in his role as innovation Brewmaster, Bleigh will be tasked with supporting the integration of CBA's strategic partner breweries, including Appalachian Mountain Brewery and Cisco Brewers.
"Tom's leadership experience and passion for craft beer will strengthen our innovation initiatives and support our commitment to making the best-tasting, highest-quality beers that bring our brands to life for beer drinkers," chief operating officer Scott Mennen said via a press release.
Over the last 15 years, Bleigh has held various brewing and brewery management positions at Portland Brewing Company, Pyramid Breweries and their parent company, North American Breweries. He most recently worked at Hopworks Urban Brewery (HUB), also located in Portland.
"I am excited to join CBA and contribute to a larger discussion of craft on local, regional and national levels," Bleigh said in the release.
"I look forward to this new challenge and being part of an organization with diverse brands and amazing teams already in place," he added.
CBA recently began test brewing on its new pilot brewery, located inside the Widmer facility in Portland, Oregon. The company is also planning to open a new Redhook brewpub in Seattle and currently building a large, 100,000-barrel Kona brewing facility in Hawaii.
DBI Appoints CDC Executive as New COO
DBI Beverage Inc. this week said it has hired current Coors Distributing Company (CDC) senior sales and marketing director Paul Schmitt, who will join the California-based beer distributor as its new chief operating officer next month.
Schmitt, who will takeover COO on July 18, currently helps to oversee a $300 million CDC business that services more than 4,500 retailers in the Denver area.
According to a press release:
Schmitt joined CDC in 2012 after serving as General Manager of the MillerCoors Colorado, Utah, Montana, and Wyoming Management Unit based in Denver, a position to which he was appointed in July 2008 as part of the MillerCoors joint venture integration process. During the eight years prior to that, Schmitt held various positions of increasing responsibility at Coors Brewing Company as General Manager for North and South Carolina, District Business Manager for New York and Vermont, Retail Account Executive covering 19 chains in the Metro New York and northeastern U.S. market areas, and Field Sales Manager covering the Metro New York market, working closely with the Manhattan Beer Team. Schmitt started his beverage career with Pepsi in 1984.
The Bruery's Benjamin Weiss to Depart on June 30
After eight years with The Bruery, Benjamin Weiss, who currently serves as the California brewery's director of brand marketing, today announced he would depart the company at the end of the month.
Citing an urge to travel and work on some "creative projects," Weiss described his time at The Bruery as an "amazing opportunity," that was "never supposed to be."
"My time at The Bruery has taught me so much," he wrote in a message posted to Facebook. "I grew up here. The Bruery is a part of me. Anybody who I've met in nearly a decade only knows me as the marketing guy from The Bruery. Literally half of my wardrobe showcases The Bruery logo. People store me in their phones as Bruery Ben. It's who I am. It will always be a part of who I am."
Following a sabbatical, Weiss said he plans to consult for startup breweries.
Great Lakes' Newest Key Hires Planning for the Future
Last September, Cleveland's Great Lakes Brewing Company hired its first CEO, tapping former Cliffs Natural Resources executive vice president Bill Boor to lead the craft brewery, according to Crain's Cleveland Business.
A few months earlier, and around the time Great Lakes had rebranded, it brought in former Starbucks marketing executive Bridget Barrett to head up the sales and marketing division.
Both moves were made, in part, to add external knowledge and were aimed at helping Great Lakes "tackle" some "pressing issues," including capacity expansion and succession planning, wrote Crain's.
"We felt that after three decades, it might be better for the overall growth of the company to look outside of our four walls and bring in expertise that we thought we could use," co-founder Pat Conway told the outlet.
Billed by Crain's as a 22-year homebrewer and beer enthusiast, Boor, who also holds an MBA from Harvard University, is helping the company solidify its long-term growth plans. Great Lakes is currently conducting "several market studies" to determine the viability and the opportunity for expansion, Crain's said.
"While we're making this decision about the potential to expand, we're doing so in a marketplace that's very competitive with a lot of dynamics," he told Crain's.
Head on over to Crain's Business for more.