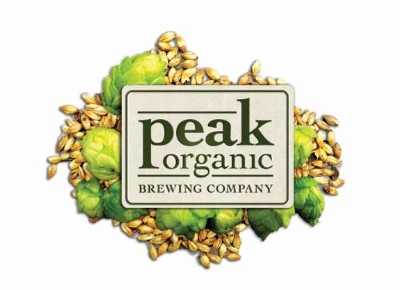 PORTLAND, MAINE — Peak Organic Brewing once again takes a unique approach to seasonal releases, marrying a Winter beer with a hop-forward Session IPA. As the colder weather approaches and beer drinkers are greeted by rich, roasty stouts and porters, Peak is excited to mix it up with their Winter Session – a dry-hopped dark wheat ale, combining the delicious fruity hoppiness of a session IPA with the rich, toasty body of a classic Winter ale.
Winter Session is brewed to feature the unique pairing of toasty dark-malted wheat from local farms with a bright blend of organic Citra hops. A distinguished hop aroma showcases delicate fruit and pine notes up front. Winter Session has fantastic balance, providing a body of rich toastiness and a clean, crisp finish.
"Winter certainly puts people in the mood to reach for a rich dark stout or a roasty porter, but we thought we could give that same toasty feel of a darker Winter ale in a crisp hop-forward session beer," commented Peak Founder/Brewer Jon Cadoux. "When we landed on the Citra hop as our feature hop, we were thrilled with how the juicy fruitiness and hints of pine blend with the toastiness of the dark-malted wheat. This is truly a unique beer for the cold weather."
Peak's Winter Session Ale will be released nationwide on November 19, 2015 in both draft and package and will be available through January 15, 2016. Reach out to Peak on Facebook (www.facebook.com/peakbrewing) to find a location featuring this delicious Winter beer near you.
About Peak Organic Brewing 
Peak is a craft brewing company, dedicated to making delicious beer using local and organic ingredients. We believe that pure ingredients simply taste better. Our mission is to revolutionize the barley, wheat and hop supply chains – stimulating a large increase in sustainable and local growing. Our organic farmers grow the best ingredients in the world. It's our job to showcase their work through delicious beer.
Today, Peak produces 24 varieties, including IPA, Fresh Cut, Summer Session, Simcoe Spring, Hop Harvest Oktoberfest, Winter Session, Hop Noir, Hop Blanc, Pale Ale, The Local Series (NY, MA, NY and ME), Oak Aged Mocha Stout, Nut Brown, Amber, The Maple Collaboration, Espresso Amber, King Crimson Imperial Red, Pomegranate Wheat, Weiss Principal Imperial Hefeweizen, Nitro Stout, White Nitro, Super Fresh, Ginger Saison, Citrus Saison, and Holiday Saison.