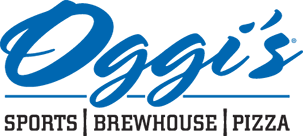 Barstow, CA – Oggi's Sports | Brewhouse | Pizza is now open in Barstow, CA for sports fans, pizza lovers and craft beer aficionados to enjoy.
The highly anticipated addition to the Barstow dining scene will provide approximately 60 jobs, boost the local economy and offer a family-friendly atmosphere to the community.
Barstow residents now have the chance to taste Oggi's wide-ranging menu of spicy chicken wings, hand-crafted pizza, fresh salads, burgers, pasta, and renowned craft beers. Oggi's new Barstow location features 10 signature Oggi's craft beers on tap including one seasonal and one barrel-aged brew. The restaurant will serve lunch and dinner seven days a week from 10:30 a.m. to 11 p.m.
"Barstow is a prime market for this exciting concept," said Max Atalla, co-owner of Oggi's Sports | Brewhouse | Pizza in Barstow. "Oggi's has a great reputation and has legions of fans across Southern California. We are proud to introduce this exciting new place to get together for great food, award-winning craft beer and sports."
Atalla co-owns the franchise along with his neighbor of three years, Christopher Guardado. The pair are well-established restauranteurs in the Barstow area and chose to bring the Oggi's brand to the community because of its unique concept and opportunity for growth.
"We have found the perfect partners to bring our Oggis's concept to life in Barstow," said Estella Ferrera, Vice President of Oggi's Sports | Brewhouse | Pizza. "With their years of restaurant experience and community commitment, we know this will be one of the most successful restaurants in the Oggi's franchise."
Guardado has been the general manager at multiple Barstow Del Taco locations for 13 years and still oversees the original Del Taco that opened in 1964. Atalla is the owner of Los Domingos restaurants, and was awarded the title of Barstow Man of the Year in 2016 for his dedication to non-profits and the community.
Oggi's Sports | Brewhouse | Pizza in Barstow is the 16th full-service restaurant in the franchise. It is located at 2854 Lenwood Road Barstow, CA 92311. Visit Oggi's online at www.Oggis.com and connect on Facebook here or follow on Instagram @OggisBarstow.
About Oggi's Sports | Brewhouse | Pizza
Oggi's has nearly 25 years of experience brewing craft beers, serving fresh and authentic pizza and franchising. The successful full-service, sports-themed Oggi's Sports | Brewhouse | Pizza franchise has locations in California and Arizona and plans to expand to Mission Viejo and the Bay Area this year. There are also two Oggi's Pizza Express locations in Southern California, which offer line-style ordering for affordable build-your-own-pizzas and handcrafted beer in a fast and casual setting. For more information, including franchising for both concepts, visit www.Oggis.com.