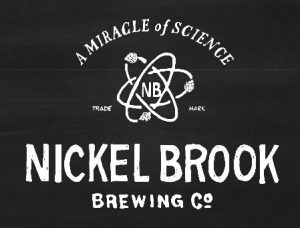 Burlington, ON – Nickel Brook is excited to announce the release of the latest member of the Bastard family, Café Del Bastardo, at the Burlington Bottle Shop. On February 11 2017, Café Del Bastardo will be available exclusively at the Nickel Brook Bottle Shop in 750ml wax-sealed bottles.
"We only have a few thousand bottles of this amazing beer, so we hope everyone that wants some is able to get their hands on it" says President and Co-founder John Romano. "It's a really interesting variation on Kentucky Bastard, with the coffee beans bringing a new layer of flavour and aroma."
Café Del Bastardo is the latest iteration in the growing barrel-aged 'Bastard' family from Nickel Brook, adding six pounds of whole-bean coffee from Burlington's Tamp Coffee Co. to a select few Kentucky Bastard barrels.  The result is an intensely aromatic beer with bright coffee, bourbon, vanilla and malty mocha notes, followed by warming booziness.  Only about 2500 bottles will be available starting at 10AM on Saturday January 27 in the bottle shop, with a very limited number of kegs going to better beer bars across the province.
Details of licensees pouring Café Del Bastardo on draught will be available on Nickel Brook's social media feeds.