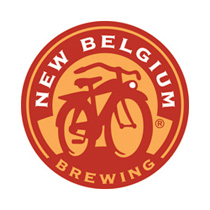 In an effort to "bridge the gap" until 400,000 barrels of new capacity goes online at New Belgium Brewing's new Asheville, North Carolina facility in 2015, the country's third largest craft brewer today began installation of 16 new tanks at the company's Fort Collins, Colo. production facility.
The project is expected to be completed before the Christmas holiday and will bring total capacity to 840,000 barrels.
The complete press release is below.
FORT COLLINS, CO – Two cranes, 16 tanks, six days. New Belgium Brewing will install 12 new fermentation vessels and four bright beer tanks (all 2,200 hectoliter) between December 17 and 22. The additional capacity will help New Belgium achieve a potential capacity of 840,000 barrels of beer production in Fort Collins. The increased volume will help bridge the gap until New Belgium's second facility in Asheville, North Carolina comes online in 2015. The Asheville facility is slated for groundbreaking in spring of 2013 and will have an initial capacity of 400,000 barrels.
"We needed additional tank space to address demand for the next couple years before Asheville is up and running," said New Belgium spokesperson, Bryan Simpson. "This will give us a little breathing room."
Ziemann Group of Burgstadt, Germany fabricated the tanks. The Fort Collins cellar expansion project will cost around $10 million. New Belgium will utilize some of the expanded capacity to add distribution to Alaska and Louisiana in spring of 2013.
About New Belgium Brewing Company:
New Belgium Brewing Company, makers of Fat Tire Amber Ale and a host of Belgian-inspired beers, began operations in a tiny Fort Collins basement in 1991. Today, the third largest craft brewer in the U.S., New Belgium produces nine year-round beers; Fat Tire Amber Ale, Sunshine Wheat, Blue Paddle Pilsner, 1554 Black Ale, Abbey, Mothership Wit, Ranger, Belgo IPA and Trippel, as well as a host of seasonal releases. In addition to producing world-class beers, New Belgium takes pride in being a responsible corporate role model with progressive programs such as employee ownership, open book management and a commitment to environmental stewardship. For more information, visit www.newbelgium.com.