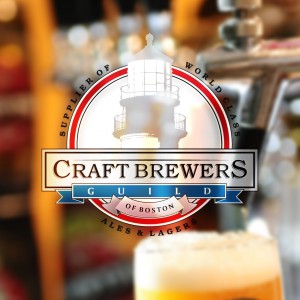 Massachusetts state regulators have accused Craft Beer Guild LLC, one of the state's most prominent craft wholesalers, of unfair trade practices and illegal pay-to-play activities.
The Alcoholic Beverages Control Commission (ABCC) said Wednesday that Craft Beer Guild — a subsidiary of the Sheehan Family Companies, which owns multiple alcoholic beverage distributorships across more than a dozen states – violated state laws that prohibit wholesalers from offering inducements and unfair discounts.
According to an April 29 hearing notice, Craft Beer Guild – which distributes many high profile craft brands in Massachusetts, including Yuengling, Sierra Nevada and Lagunitas — is accused of offering incentives of "substantial value" and charging different prices for the same product in an effort to influence how retailers conduct business.
Though it's unclear what specific illegal behavior Craft Beer Guild reportedly engaged in, the hearing notice states that alleged violations occurred on Wednesday, March 18.
"The alleged wrong-doing in this case is serious and as the Commission examines this matter, we'll continue the work to ensure license holders across the state are acting in a proper manner," said state Treasurer Deborah Goldberg in a prepared statement.
A public hearing will be held by the ABCC on Tuesday, June 23 at 11:30 a.m. in Boston.
Kris Foster, general counsel at the state agency told Brewbound that if found guilty, the Commission could suspend or revoke Craft Beer Guild's operating license, noting that penalties in these types of cases do "not typically" carry fines.
Multiple phone calls placed to Craft Beer Guild and Sheehan Family Companies were not returned as of press time.
Nicole Giambusso, a spokeswoman for the Beer Distributors of Massachusetts, a lobbying group, told Brewbound that its members — Craft Beer Guild and others — are aware of the hearing notice.
"At this point, the notice constitutes allegations only and a full hearing is currently scheduled," she wrote in a statement. "Full cooperation has been provided to the ABCC investigation and we look forward to a full and fair process to be administered by the Commission. The ABCC's process is the appropriate venue in which to address this issue."
"Beer Distributors have an established track record of working collaboratively with brewers and retailers to ensure that new brands are able to enter into and achieve success within the Commonwealth's highly competitive beer market. Sales of craft beer have experienced near 100 percent growth over the past year, and craft beer now occupies a 15.5 percent share of the Massachusetts market – more than double the national average," she added.
Matthew Sheaff, the director of communications for Treasurer Goldberg told Brewbound that the ABCC is still in the process of investigating illegal pay-to-play activities, but would not confirm if other brewers, wholesalers or retailers could face similar charges.
The ABCC currently has 14 investigators, he said.
Sheehan Family Companies currently operates 19 different beer distribution companies in 13 states. It also owns St. Killian Importing – which imports products like Carlsberg, Crabbie's and San Miguel, among others — and Blueprint Brands, a spirits wholesaler with outposts in Connecticut, Washington D.C., Maryland, Massachusetts, New Jersey, New York and Rhode Island.
The charges against Craft Beer Guild come nearly six months after the ABCC issued subpoenas to a number of beer businesses in the state, including various retailers, Harpoon Brewery, Night Shift Brewing, Idle Hands Brewing and "unspecified members" of the Beer Distributors of Massachusetts.
But it was Pretty Things Beer & Ale Project founder Dann Paquette, however, who helped spark the investigation last October when he took to twitter to complain about the habit of illegal pay-to-play practices. At the time, he described Boston as a "pay to play town," accusing bar owners of conducting under-the-table transactions and accepting incentives from wholesalers and brewers in exchange for guaranteed placement.
"Ever heard the term "committed lines"? This is what it means. Breweries buy draft lines so their lame beers aren't irrelevant," he tweeted at the time.
Pretty Things, and a host of other craft breweries represented by Craft Beer Guild, currently participate in what the distributor calls its "Accumulation Program," whereby bar owners are discounted as much as $20 per keg when purchasing from a list of specific craft brands. Companies such as Lagunitas, Abita, and Southern Tier, among others, currently participate in the program.
It's not entirely clear whether the company's discount program is considered illegal under current Mass. law, but Brewbound has learned that it was first introduced after the ABCC's investigations had already begun.
Brewbound will continue to follow this story as it develops.