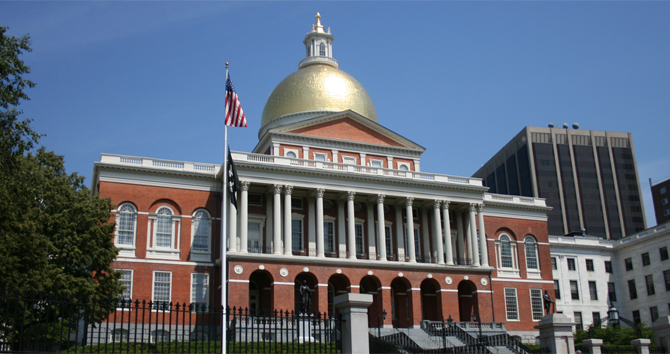 Despite calls from legislative leaders to reform Massachusetts' controversial beer franchise laws, a state legislative committee failed to advance a trio of competing reform bills offered by brewers and wholesalers by the February 7 deadline. Now, those measures will go back to the House and Senate, setting back more than year of reform efforts.
Earlier this week, the Massachusetts Brewers Guild put out an "urgent" call to action, asking supporters to contract lawmakers and urge them to pass the group's two favored pieces of legislation — House Bill 183 and Senate Bill 136.
However, the state Legislature's Joint Committee on Consumer Protection and Professional Licensure failed to take action on either of those brewer-favored bills. The committee also failed to advance wholesaler-backed reform — House Bill 2823.
Under the brewer-supported H.183, breweries whose brands account for less than 20 percent of a wholesaler's total annual sales would be allowed to terminate contracts, without cause, as long as the distributors were compensated with "fair market value" for the loss of business.
The brewers' other bill, S.136, would allow any alcohol manufacturer, importer or wholesaler to terminate a contract as long as they can show "good cause."
Meanwhile, the wholesaler-backed H.2823, would allow brewery owners making less than 30,000 barrels annually to terminate relationships with wholesalers, for no reason and at any time, provided they give 90 days notice and pay fair market value for their brands.
Bill Kelley, president of the Beer Distributors of Massachusetts, a lobbying group that advocates on behalf of employees at 13 Massachusetts-based beer distribution companies, wrote in an email to Brewbound that "we are disappointed that the Emerging Breweries Bill did not receive a favorable report."
Daniel Cence, senior vice president of Solomon McCown & Company and a lobbyist for the Massachusetts Brewers Guild, told Brewbound that the guild and Sen. Barbara L'Italien, who championed the the brewer-backed reform efforts, plan to continue their efforts to change the state's franchise laws during the current Massachusetts legislative session, which concludes July 31.
"We're going to review our options and work with her to see to it this session that there is franchise law reform relief given to this burgeoning industry," he said.
Joint Committee on Consumer Protection and Professional Licensure co-chairs L'Italien and state Rep. Tackey Chan did not return calls for comment.
It's unclear if recommendations made in late December by Massachusetts Treasurer Deb Goldberg's alcohol law task force, which included amending the state's franchise laws to be more brewery-friendly, played a role in the committee's inaction on the bills.
Nevertheless, Cence said the guild will continue lobbying consumers in order to help sway lawmakers.
"We're going to keep this issue to of mind with voters, especially in an election year," he said. "And we're going to continue to advocate for change."
Cence added that the guild is willing to meet with wholesalers in order to discuss a compromise.
"We'll meet today," he said. "We'll meet with them tomorrow. We'll meet with them every day until we get a resolution to this issue."