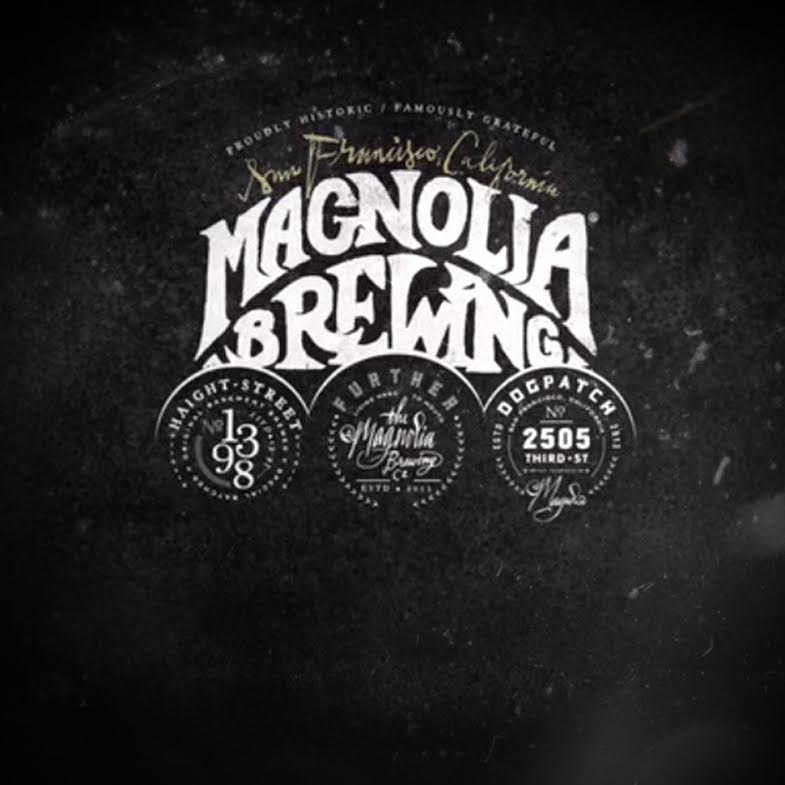 San Francisco, CA – San Francisco-based Magnolia Brewing Company announces the launch of a partnership with Matagrano Inc., the world-class San Francisco distributor.  This week, Matagrano will begin distributing all Magnolia beers including flagship brands like Blue Bell Bitter, Proving Ground IPA, Prescription Pale and Kalifornia Kolsch plus limited quantities of beer from its original Haight-Ashbury small-batch brewery, allowing the brewery to focus on increasing production and development of new beers.
Led by brewmaster and founder Dave McLean, Magnolia Brewing Company has been producing some of San Francisco's most sought-after beers since 1997, when it opened its original Haight-Ashbury brewpub. Magnolia's beers have won awards from The Great American Beer Festival and other national competitions. Among the Brewery's most beloved offerings are its well-balanced, English-influenced session beers along with local favorites Bonnie Lee's Best Bitter and New Speedway Bitter.
Magnolia brews its beers within its extensive and growing food and beverage ecosystem that goes back to its inception as a brewery-gastropub on Haight Street almost 18 years ago. Down the street, sister business Alembic Bar has some of the city's most celebrated culinary and cocktail offerings, having opened in 2006 at the very beginning of today's modern cocktail/craft spirit renaissance. Last year, Magnolia introduced its third venture, Smokestack, a barbecue restaurant in the Dogpatch neighborhood, adjacent to its new production brewery.
Since opening, Magnolia Brewing Company has self-distributed all of their beers in San Francisco. Its two breweries can currently produce a combined 6,000 barrels of beer per year with room for expansion. With increasing wholesale distribution to local restaurants and bars, rising demand for Magnolia beer nationally, and the company's long-term growth intentions, Magnolia was primed for local support from a larger distributor.
Matagrano has established itself for four generations as an outstanding distributor for both large and small-scale breweries. A family-run business invested in serving San Francisco, Matagrano presented the most natural choice for Magnolia as a rapidly expanding craft brewery based in the city. "The partnership will allow us to focus on what we do best, making beer" states Magnolia founder, Dave McLean. For more information about Magnolia Brewing Company, please visit Magnolia online at http://www.magnoliapub.com/.