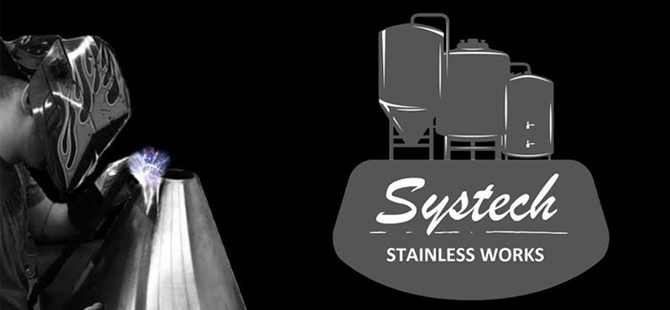 Ohio Company Accused of Defrauding Small Breweries
Several small brewing companies from across the country have accused Canton, Ohio-based equipment supplier SysTech Stainless Works and its owners, Jason and Amanda Spurrell, of selling defective brewing equipment or failing to deliver equipment despite taking thousands of dollars in deposits, according to the Akron Beacon Journal.
When SysTech went out of business in September, the Spurrells told customers that their deposits were gone. Five breweries filed complaints with the Ohio Attorney General's Office alleging they had lost deposits of as much as $51,750, the outlet reported.
Another brewery, A Little Madness, has reportedly filed a breach of contract lawsuit against the SysTech and the Spurrells. And a police investigation is underway with authorities asking the Ohio AG's Bureau of Criminal Investigation for help in the investigation. Read for the full story here.
Brewers Association Announces Election Results
The Brewers Association (BA), the nonprofit trade organization representing the interests of small and independent craft brewers, announced the election of five industry professionals to its board of directors.
Starting in February 2018, Steve Hindy (Brooklyn Brewery), Dan Kleban (Maine Beer Company), Wynne Odell (Odell Brewing Co.), Tim Brady (Whetstone Station) and Julie Verratti (Denizens Brewing) will begin three-year board terms.
According to the BA, board members "govern the activities of the professional division of the BA and other divisions, including the American Homebrewers Association, Brewers Publications and events."
Pizza Hut Tests Beer Delivery
Seeking an edge over competitors Papa John's and Domino's, Pizza Hut is joining a number of restaurant chains that have announced plans to test beer and wine delivery. The service is being tested in Phoenix with delivery of 6-packs of Anheuser-Busch InBev brands Budweiser, Bud Light, Shock Top and Four Peaks' Kilt Lifter for $10.99, according to CNN Money.
This is the latest move by Pizza Hut's parent company, Yum Brands, into the alcoholic beverage space. In September, Yum Brands announced a five-year plan to open more than 300 new Taco Bell stores in urban centers that will serve beer, wine and other alcoholic drinks.
Earlier this year, TGI Fridays, Buffalo Wild Wings and BJ's Restaurants also announced alcohol delivery pilot programs.
Molson Coors Developing Non-Alcoholic Beer
Molson Coors is testing several low-calorie, non-alcoholic lagers with plans to release a yet-to-be-named brand in Canada next year, according to the Denver Post.
The multinational brewing conglomerate reportedly sees potential in low-and no-alcohol beer due to the popularity of those products in Europe.
"In Europe today, it's anywhere between 4 and 14 percent of the beer market, depending on the country," Molson Coors chief growth officer Kandy Anand told the outlet. "We think conditions are right for what happened the last five years in Europe to start happening in North America."
Molson Coors plans to offer the new NA product globally by 2025. Meanwhile, the company's biggest competitor, Anheuser-Busch InBev, has stated it wants 20 percent of their global beer volumes to be low- or no-alcohol offerings by 2025.
Molson Coors already sells the Sharp's and Coors Non Alcoholic brands in the U.S.
Heineken Building $100 Million Brewery in Mozambique; A-B Opens Brewery in China
Heineken has begun construction of a $100 million production brewery in the southeast African country of Mozambique, according to Bloomberg. The brewery will reportedly have the capacity to brew 800,000 hectoliters of beer annually with production at the facility scheduled to begin in the first half of 2019.
Meanwhile, Anheuser-Busch InBev has opened its production brewery in China, according to Baystreet.ca. The Putian Brewery, located in China's Fujian Province, is capable of producing 1.5 million tons of beer annually, the outlet reported.
Good Water Brewery Sues Lickinghole Creek
Vermont's Good Water Brewery has filed a federal trademark infringement lawsuit against Lickinghole Creek Craft Brewery.
Good Water, based in Williston, claims Virginia-based Lickinghole infringed on its marks by using the "Goodwater" name in its "9 Mile Goodwater" offering as well as the recently opened "Lickinghole Goodwater Brewpub" in Richmond, Virginia.
In its lawsuit, Good Water claims that it sent a cease-and-desist letter to Lickinghole Creek on November 3, but never received a response. Good Water is seeking injunctive relief, monetary damages and attorney's fees.
That moment when Bud Light sends you a cease and desist for your #dillydilly release… via a scroll… written in olde english… read by an actual medieval person.. and then sends you to the Minnesota Super Bowl 2018.

Posted by Modist Brewing Company on Friday, December 1, 2017
A-B Sends Cease and Desist to Modist Over 'Dilly Dilly' Beer Release
In other legal news, Anheuser-Busch's "Dilly Dilly" Bud Light ad campaign has led to a lighthearted cease-and-desist letter being sent to Minnesota craft brewery Modist Brewing, which recently released "Dilly Dilly Mosaic Double IPA.
According to City Pages, A-B hired an actor, dressed in medieval garb, to go to the brewery and read a parchment scroll aloud during the beer's release party. Per the letter, A-B said the smaller beer company could profit from the sale of Dilly Dilly Mosaic Double IPA until inventories were depleted — or face the "Pit of Misery." A-B also offered the brewery two tickets to the Super Bowl in Minneapolis. Watch the video above.