Summit Lays Off 10 Percent of Employees
Minnesota's Summit Brewing Company has laid off 10 percent of its 100-person workforce, according to the St. Paul Pioneer Press.
A spokesman for the company told Brewbound that the cuts — the first in the brewery's 32-year history — touched every department, including production, sales, marketing, and quality assurance, among others.
Summit founder Mark Stutrud told the Pioneer Press that increased competition in the craft beer industry was partially to blame for the layoffs.
"We simply assembled a team to make much more beer than we're making now," he told the outlet.
According to the Brewers Association, Summit sold 127,500 barrels of beer in 2016. However, the brewery's production is expected to decline this year, to about 115,000 barrels, in part due to the company ceasing distribution to six states. It also lost a contract brewing arrangement with Finnegans, an aspiring beer maker that will instead partner with Badger Hill Brewing Co. on a new brewery in downtown Minneapolis, according to the Minneapolis/St. Paul Business Journal.
Meanwhile, Summit is hoping to strengthen its presence in its home state by renovating its beer hall to give it more of a taproom feel.
Anheuser-Busch Re-evaluating Lower Strength Beer Portfolio
Anheuser-Busch InBev has begun re-evaluating the number of 3.2 beer brands it offers, the Salt Lake Tribune reported.
Oklahoma, Colorado and Kansas will begin allowing full-strength beer to be sold in grocery and convenience stores in the next two years, leaving Utah and Minnesota as the only states requiring 3.2 percent alcohol-by-weight beer in those store. More than 90 percent of the beer sold in Utah is 3.2 percent alcohol-by-weight. However, low-strength beer accounts for just 0.5 percent of total U.S. beer sales.
In a letter to its Utah wholesalers, A-B reportedly said it was "considering package reductions of up to 40% of those currently offered to Utah's consumers.""This would mean a decline from 113 packages to less than 70, and going from a range of 20 brands to 12," the company said in the letter. A-B added that less than 6 percent of the packages offered to the rest of the nation would be available to Utah consumers.
Utah Beer Wholesalers Association president Jim Olsen told Fox 13 that MillerCoors is also re-evaluating its 3.2 beer portfolios and "there will be some reductions in the number of products they produce."
Utah lawmakers have discussed possibly changing the state's 3.2 restrictions, but they may not be willing to take up the debate during the next legislative session.
Nebraska Looks to Tweak Come-To-Rest Provisions
Nebraska craft brewers are working with the state's wholesalers and Liquor Control Commission to compromise on so-called "come-to-rest" provisions, according to the Omaha World Herald.
Currently, the state requires beer to physically come-to-rest with a beer distributor in order to be taxed and shipped to a retailer. That poses problems for suppliers who work with distributors several cities away.
Nebraska craft brewers have argued that the come-to-rest provision for in-state suppliers was satisfied when a wholesaler picks up the beer for delivery. However, wholesalers believe that beer from all suppliers needs to be trucked to a warehouse before being delivered to retailers.
Although the changes have yet to be agreed upon, Liquor Control Commission executive director Hobert Rupe told the outlet he's hopeful of having a new rules proposal by the beginning of the year.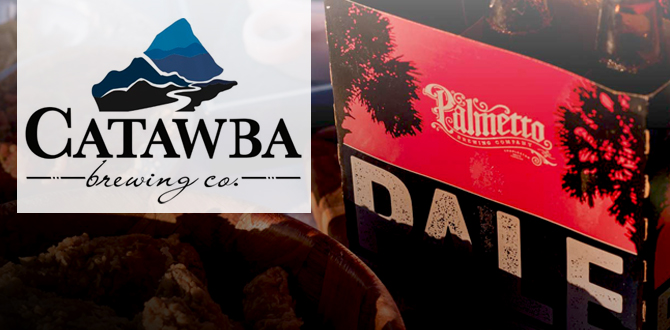 Catawba Completes acquisition of Palmetto Brewing
North Carolina-based Catawba Brewing Company has completed the acquisition of South Carolina's Palmetto Brewing Company. The deal for Catawba to acquire "100 percent" of Palmetto's assets was first announced in November.
"Catawba and Palmetto have been working on this transaction for a long time, and it's rewarding to see it come together during the holiday season," Catawba co-owner Billy Pyatt said in a press release. "We are excited and nervous, both perfectly proper emotions surrounding a deal of this scope. But we are ready to implement our operational plan. In fact, we haven't been waiting at all – we've invested over $1 million in manufacturing capacity expansions for Morganton and Charleston in December."
In one of its first moves, Catawba's owners plan to renovate of Palmetto's Charleston-based tasting room in order to increase its retail presence.
California: Alcohol Suppliers Can Offer Consumers Free and Discounted Rides
Starting January 1, alcohol makers and licensed sellers will be allowed to provide California consumers with free and discounted rides through ride-sharing apps, taxi services and other ride providers, according to the Sacramento Bee.
Although alcohol sellers can offer free or cheap rides, they cannot offer them as incentives to buy alcoholic beverages.