Stone Brewing Trolls MillerCoors on Twitter
In a series of posts on the brewery's Twitter page over the last two weeks, Stone Brewing has attacked MillerCoors' answer to the San Diego craft brewery's lawsuit, alleging the multinational brewery's rebrand of Keystone products infringed upon its "Stone" trademark.
In an official statement released on April 12, Stone Brewing had promised to publish "each misstatement on Twitter." Two days later, Stone Brewing began a series of tweets criticizing parts of MillerCoors' legal filing.
In an April 18 tweet, Stone said the issue boiled down to a 2009 attempt by MillerCoors to register "Hold My Stones," which was rejected by the U.S. Patent and Trademark Office.
"But with this new rebrand, they started ignoring all that," Stone wrote on April 18. "The fact is it's up to us to defend our trademarks. If we don't, we lose them. So we're not backing down. #PutTheKeyBackInKeystone, @MillerCoors. We're not going away."
Stone Brewing continued that its main objection is to "the co-opting of Stone represented by their rebranding," according to an April 14 tweet. In an April 18 post, Stone claimed that MillerCoors has never separated the "Key" from "Keystone" on its products until recently, and the company took issue with Keystone paraphernalia such as a koozie with the tagline "Grab a Stone."
"We've never told them to stop calling their beer 'Keystone' or 'Keystone Light,'" Stone wrote on April 18. "But 'Stone' belongs to us."
Stone resumed its MillerCoors-focused tweets yesterday, mocking MillerCoors for calling it "one of the largest beer manufacturers in the U.S." by posting a chart showing the leading domestic beer brands according to dollar sales. Stone was not on the list.
Read Stone's Twitter threads here and here.
Denizens to Open Second Maryland Brewery
Maryland's Denizens Brewing Company is planning to open a second brewery and restaurant in Riverdale Park later this year, according to Patch.com.
Denizens, which currently operates a brewery in Silver Spring, plans to open a 12,000 sq. ft. second location in a mixed-used development anchored by a Whole Foods Market.
Papa John's Tests Beer Delivery
Papa John's has begun testing beer delivery in Jeffersonville, Indiana, according to VinePair.
Jeffersonville is significant because it's where the pizza delivery and carryout chain's first restaurant opened in 1984. The company, now headquartered in Louisville, Kentucky, is offering five beer brands — Miller Lite, Coors Light, Coors Banquet, Dos Equis and Yuengling — in 6-packs of 16 oz. cans.
Last December, Pizza Hut began testing beer and wine delivery in Phoenix, offering Anheuser-Busch InBev products. Pizza Hut's parent company, Yum Brands, announced plans to play in the alcoholic beverage space by opening more than 300 Taco Bell stores in urban areas that will serve beer, wine and other alcoholic drinks. Also last year, TGI Fridays, Buffalo Wild Wings and BJ's Restaurants also announced alcohol delivery pilot programs.
Truck Driver Shortage Causing Increased Prices
Freight costs are increasing due to a truck driver shortage and that's causing some retailers to increase prices, according to USA Today. The report said there is currently a shortage of 51,000 truck drivers nationwide and the trucking industry projects that number to more than double by 2022.
That's already affecting some beer companies with national footprints, and will be an issue brewery and distributor executives need to address in the coming years. Bend, Oregon-based Deschutes has cited driver shortages in the winter months as one of the company's headwinds — and a reason the company plans to build an East Coast brewing hub in Virginia.
The article also noted that self-driving trucks may provide some relief from the shortage. Last December, Anheuser-Busch InBev placed an order for 40 Tesla semi-trucks equipped with autonomous driving capabilities.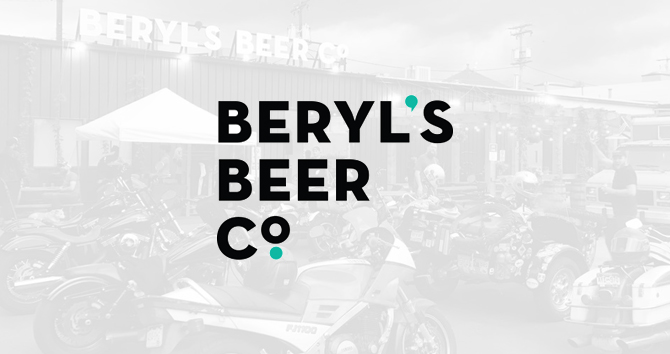 Breweries For Sale in Colorado, New York and Virginia
Beryl's Beer Company in Denver is for sale, according to Westword, a Denver alt-weekly newspaper. Owners Calvin Beasley and Beth Murray are reportedly attempting to sell the business for $195,000 by the end of April. However, if Beasley and Murray are unsuccessful, their landlord, Trent Carlyle, will claim the business' assets. Carlyle told the outlet that he'll continue operating the brewery while he seeks an existing brewery to take over the space.
In New York, Ed and Brenda Samchisen, the owners of Elmira-based Horseheads Brewing Co., are attempting to sell their 11-year-old brewery for $625,000, according to NYup.com. Included in the sale are the building, brewing equipment and beer recipes, the outlet reported.
Meanwhile, in Virginia, BadWolf Brewing Company huffed and puffed but it apparently couldn't blow the beer industry away. The Manassas-based craft brewery is being offered as a turnkey operation for $450,000, according to an email from National Restaurant Properties, which is attempting to sell the brewery.
BadWolf, which is listed on CraftBreweryForSale.com, is also being advertised as a turnkey opportunity that is ready for expansion. Other breweries listed on that site include Holston River Brewing Co. in Bristol, Tennessee, for more than $3.4 million, and Goliad Brewery in Texas, for $4.1 million.
New York and Colorado Brewery Closures
Lake Placid, New York's Great Adirondack Brewing Co. will remain closed indefinitely, according to NYup.com. The brewery and restaurant has been shuttered since a pipe burst on New Year's Day causing water damage but the outlet said a family "dispute" is the reason it hasn't reopened.
In Montour Falls, New York, the 4-year-old Heavily Brewing Company is expected to close on May 26, NYup.com reported. The former brewery space is being converted into an events venue that no long brews beer.
This past March, Powder Keg Brewing in Niwot, Colorado, closed after four years in business, Westword reported. Meanwhile, Boulder-based Vindication Brewing is slated to close after five years on Saturday, April 28, according to its Facebook page.
At least 16 Colorado breweries closed in 2017 and a four more shut down in 2018, according to Westword. About 45 new breweries have opened in the state during the same time period, however.