North Carolina Craft Brewers Say 'Equity Agreements' are a 'Smoking Gun'
Earlier this month, Brewbound reported on a lawsuit brought by two North Carolina breweries challenging the constitutionality of a state law that requires suppliers producing more than 25,000 barrels annually to contract with a wholesaler.
In the latest development, members of Craft Freedom (Olde Mecklenburg and NoDa Brewing) are now saying they've uncovered a "smoking gun" contained in a franchise agreement between Anheuser-Busch and independent beer distributor R.A. Jeffreys. The Craft Freedom group alleges that a provision within the contract requires the wholesaler to give the global conglomerate "priority over all other products," according to the Charlotte Observer.
Additionally, the so-called "equity agreement" says the distributor "agrees that its primary effort will be to sell the (Anheuser-Busch) Products, that it will devote greater effort to the Products than it devotes to any other products," according to the report.
"This is what we've been trying to tell people, that the large distributors favor the big breweries over the smaller breweries," Olde Mecklenburg Brewery owner John Marrino told the outlet.
However, N.C. Beer & Wine Wholesalers Association executive director Tim Kent told Brewbound that the agreement brewers are referencing is from an outdated 1997 equity agreement, which was nullified by a 2012 state law barring brewers from pressuring wholesalers into not stocking competing brands.
Kent added that a U.S. Department of Justice's consent agreement with A-B, as part of the approval of the $107 billion Megabrew merger with SABMiller, bars the company from demanding such exclusivity with its wholesalers.
According to that agreement: "The settlement also prohibits ABI from instituting or continuing practices and programs that limit the ability and incentives of independent beer distributors to sell and promote the beers of ABI's rivals, including high-end craft and import beers. Moreover, the settlement precludes ABI from acquiring beer distributors or brewers — including non-HSR reportable craft brewer acquisitions — without allowing for department review of the acquisition's likely competitive effects."
Prior to the merger, Anheuser-Busch executives reportedly told distributors, in 2015, that they planned to more strictly enforce equity agreements, meaning added pressure on wholesalers to sell only A-B owned craft brands.
"We expect them to put maximum efforts behind the brands we own," A-B's then CEO of Craft Andy Goeler told Brewbound in 2015.
The latest development in North Carolina has representatives of the brewers crying foul.
"It confirms that the state is forcing small craft breweries into a system that is rigged," Craft Freedom's attorney, Drew Erteschik, told the Charlotte Observer. "So now that the distributors' secret contract with Anheuser-Busch has been discovered … the distributors' response is to point out that this secret contract is also illegal? That only makes things worse for them."
UPDATE: Anheuser-Busch vice president of communications Gemma Hart issued the following statement to Brewbound:
"Wholesalers can use their best efforts to sell any brands they carry. The reality is that craft beer has been expanding at an enormous rate, with over 5,300 breweries now operating in the United States, and some 700 new breweries opening in the past year alone. Indisputably, the craft beer industry is the strongest it has ever been and we warmly welcome that development for the vast choices it provides to beer-lovers."
Fiddlehead Brewing to Open New Production Brewery
Vermont's Fiddlehead Brewing is making a major leap forward as the company opens a new, "multi-million dollar" production facility capable of brewing up to 50,000 barrels annually, this weekend, according to the Burlington Free Press.
"This is the way I always wanted to do it," Fiddlehead founder Matt Cohen told the outlet, "and I finally have the chance to do it."
The company has recently expanded distribution to Boston, and forays into New York City and the lower Hudson Valley of New York are also forthcoming.
Cohen added that he'll be brewing more than just the portfolio of IPAs that his company has become known for in the past. And he's looking for greater balance in on- and off-premise sales. Fiddlehead reportedly does about 90 percent draft sales now, but Cohen is hoping to get the mix closer to 50-50.
Fiddlehead plans to gradually scale toward 50,000 barrels, and the company expects to produce about 20,000 barrels next year.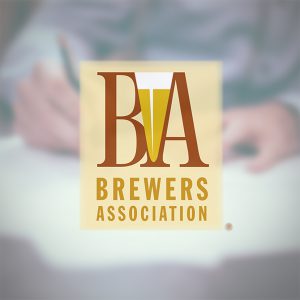 Brewers Association Announces Committee Assignments
The Brewers Association Board of Directors have announced this year's committee assignments.
Of note are the members of the recently announced diversity committee, which is chaired by Freetail Brewing Co.'s Scott Metzger. Members include: Bell's Brewery CEO Laura Bell, Union Craft Brewing co-founder and head brewer Kevin Blodger, Rising Tide Brewing Co. co-owner Heather Sanborn, Denizens Brewing Co. co-founder Julie Verratti, Three Weavers Brewing Co. founder Lynne Weaver and the BA's Bob Pease, Ryan Farrell and Julia Herz.
The BA announced the committee's formation at the annual Craft Brewers Conference earlier this year. The trade association, which represents small and independent U.S. craft brewers, also announced that it would take steps to prevent breweries that use offensive or sexist names and labels from marketing their businesses with the industry trade organization's intellectual property, including World Beer Cup and Great American Beer Fest awards and medals.
See the full list of committee assignments here.
Serendipitously, Creative Loafing Charlotte recently looked at the lack of diversity in craft beer. The story profiled Tebu Terrell, who left a job as an emergency medical physician to open Three Spirits Brewery.
"You go to conventions and there's not that many people like you," Terrell told the outlet. "I went to a couple of [Craft Brewers Conferences] and you just kind of look around the room and you're like, 'Huh?' But from my perspective, it was no different from medical school. So I was kind of used to that, it didn't really hit me as hard."
Three Spirits opened in November 2015, and Terrell said he tries to reach African American consumers with "comfort beers."
"A lot of African-Americans are worried that the beers are just too much, there's too much going on," he told the outlet. "So ours are just — we call them 'comfort beers' — easy drinking and smooth, just to get people on the bridge from the Bud Light, the Miller, the Pabst, just to start expanding their palates."
L.A. McRae, Black Star Line Brewing Co. founder and brewmaster, told paper that taste is definitely an issue.
"What I know from my people, being black folks, being queer folks or being women, is we want something that tastes sweeter," McRae said.
To McRae, who grew up in a family of "beer nerds," the beer community hasn't been a welcoming community.
"We like to say that beer is community; well, there's a typical demographic of white, cisgendered, heterosexual men who have taken up a lot of space in the craft brewing industry, especially in Charlotte," McRae said. "There's a lot of that micro-aggression and old-brewers boys club stuff happening, which is really shitty, but it's the typical experience for somebody from my walk of life. … People either don't realize or don't care, but that's part of white privilege, you can just sort of turn your eye from it."
McRae is reportedly planning a gathering of black brewers in Hendersonville or Charlotte in the fall.
"There's no Black Brewer's Association right now; all of the brewing associations are white. If you look at the leadership, they're all white. If you look at the board membership, they're all white," McRae said. "So we're looking at having some collective bargaining power with distributors, with hop growers, etc. How do we create some accountability, and inspire other people to get involved in the industry? It will really start the conversation of what is black brew culture? What does it look like? What do we feel?"
10 Barrel to Match Funds for Anti-Anheuser-Busch Banner, Donate Money to Charity
10 Barrel Brewing Company is matching funds being raised to fly an anti-10 Barrel aerial banner over San Diego this weekend, and the Anheuser-Busch InBev-owned brewery will be donating the money to two charities: San Diego Coastkeeper and San Diego Hunger Coalition.
A couple of weeks ago, a GoFundMe user under the moniker of "San Diego Beer Fan" started a campaign to raise $900 for the banner, and has since exceeded the goal, collecting more than $4,800 to fly a banner that reads "10 Barrel is not craft beer" over San Diego on Saturday, May 27, during the grand opening of 10 Barrel's new San Diego brewpub.
10 Barrel announced on social media that it would match every dollar donated and split the money between the two charities.
"While we really appreciate these efforts increasing the awareness of the opening of our beautiful new East Village pub, it's a shame these folks aren't putting their time and money into more important civic causes and helping those truly in need, so in true 10 Barrel fashion, we will," Barrel Brewing co-founder Garrett Wales said in a statement provided to Brewbound.
"In addition to donating all profits from our grand opening party, which was the plan since the beginning, 10 Barrel will be matching the total dollar amount raised by the Go Fund Me and donating the money to two great local charities, San Diego Hunger Coalition and San Diego Coastkeeper. With that, we'll be pouring some great beers on May 27th and hope many new friends come join us," he added.
Gluek's Beer Making a Comeback
Gluek's Beer officially returns today after a six-year hiatus.
After Cold Spring Brewing discontinued the brand in 2010, Linda Rae Holcomb set out to resurrect the offering. In 2015, she reportedly procured the trademark and copyrights for the 160-year-old brand. She began working with German chemist Ray Klimovitz to rewrite the recipe and enlisted Sleeping Giant Brewing Company in Denver to contract brew the beer.
Holcomb's family had ties to Gluek; her great grandfather, Charlie Fransen, was "the right hand man" of the beer company's founder, Gottlieb Gluek and his family. Fransen also opened Gluek's Bar in downtown Minneapolis at midnight on the night that Prohibition ended.
"The beer has a real history," Linda Rae Holcomb told the Minneapolis Star Tribune. "It was the first manufacturing company in Minneapolis. It was the first to patent malt liquor in the U.S. It was one of just three breweries to supply beer to the U.S. Army in World War II."
Gluek's Beer, a pilsner, will be available at bars, restaurants and liquor stores throughout the state.
Milwaukee Brewers Players Collaborate on Ballpark Exclusive with MillerCoors
Three Milwaukee Brewers players are collaborating with MillerCoors on a beer to be sold exclusively during home games at Miller Park later this season.
Earlier this week, Brewers first baseman Eric Thames along with pitchers Oliver Drake and Corey Knebel spent their off day working with MillerCoors' master brewers to develop the beer, an IPA, at the company's pilot brewery, according to the Brewers' team blog.
Thames, a noted beer fan, had submitted a "wish list" of style, taste, appearance and aroma to MillerCoors.